Barbara Corcoran Fat Shames 'The View' Host Whoopi Goldberg On Live Television
Whoopi Goldberg looked enraged after Barbara Corcoran made a fat joke at her on live television that resulted in a very awkward moment and left the rest of the panel on The View unsettled.
Article continues below advertisement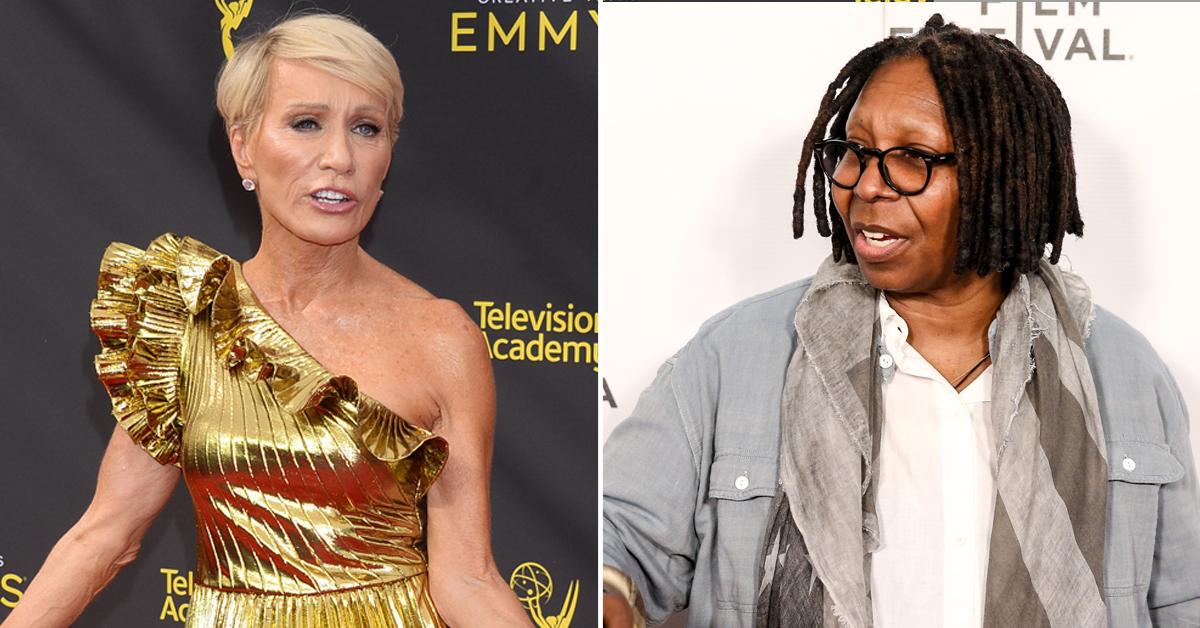 The 72-year-old businesswoman made a poor decision as a guest on The View today after fat-shaming Whoopi about the size of the jeans.
The ladies were discussing a denim brand called Good American founded by Emma Grade, who is set to be the first black female guest shark on Shark Tank.
Article continues below advertisement
During the discussion, the panel talked about how Grade's brand promotes a healthy body image. Whoopi admitted she still needed to try them and asked if the jeans would fit her COVID butt.
The Shark Tank star then jumped in, attempting to crack a joke at it by saying, "and when you get finished with those jeans and decide you don't like them, give them to me, I'm going to make two pairs."
The Sister Act actress was startled by her remarks while the rest of the panel laughed awkwardly. When Whoopi went into silence, trying to gather her thoughts from the comment, her co-host Navarro hit back at Corcoran, taking a jab at the entrepreneur's outfit.
"Whoopi, let me just tell you something, both Sara Haines and Jill Biden wore that dress already, on TV," Navarro dissed on Barbara while ripping up her question cards.
Article continues below advertisement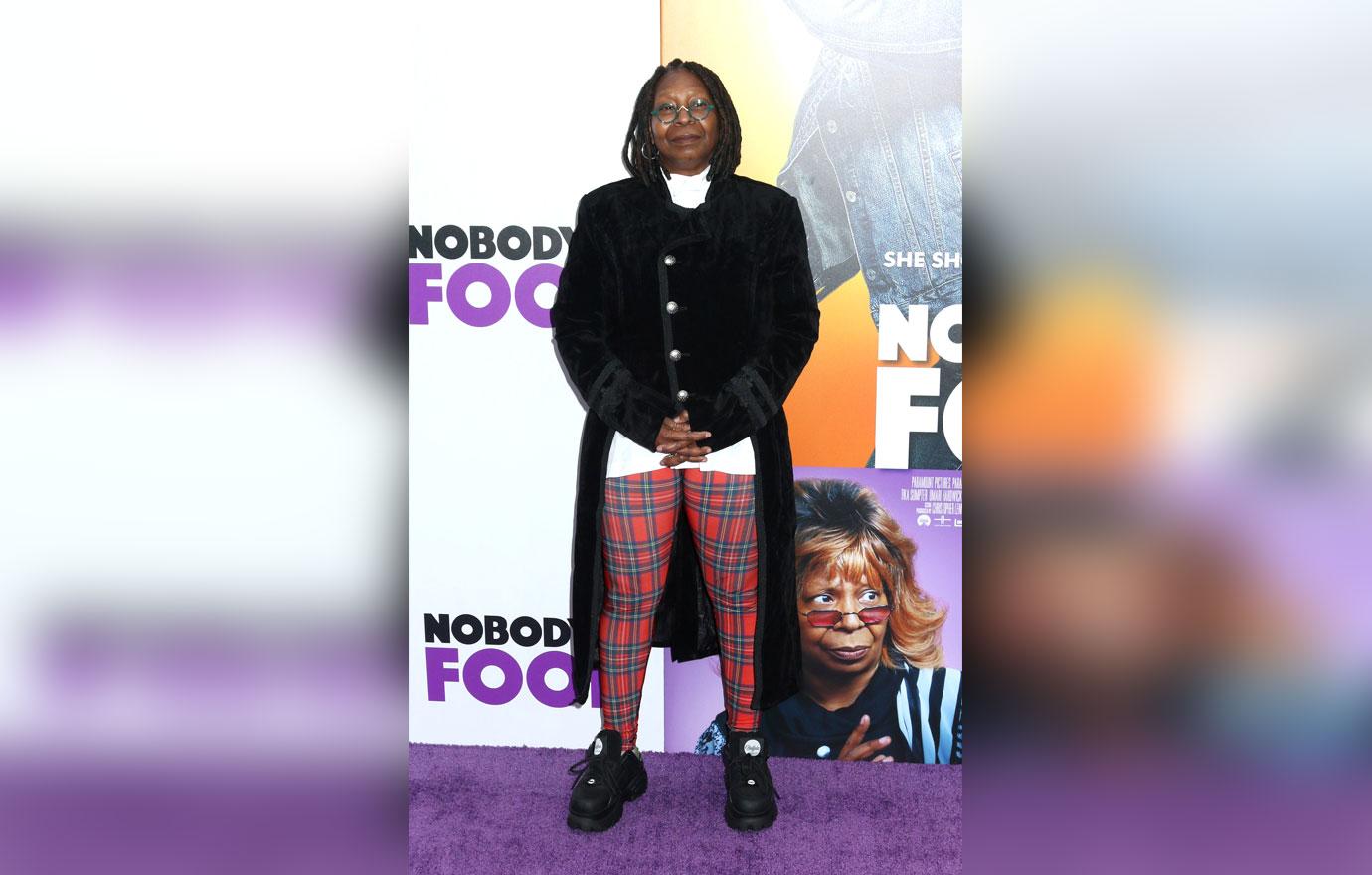 Navarro's clever comeback made the whole table laugh before she then brought up that Donald Trump Jr. had "tried that" on her following her false positive test for COVID, but she claimed, "it didn't work."
"Donald Trump Jr. tried that on me. It didn't work! No, no no," she recalled.
Article continues below advertisement
As RadarOnline.com previously reported, The View hosts Sunny Hostin, and Navarro were pulled off stage mid-air after the crew revealed they were tested positive for COVID-19 despite both hosts allegedly being vaccinated.
The incident happened just as Joy Behar began introducing Vice President Kamala Harris to join their panel.
Although reports later confirmed the results were false and both the hosts did not contract the virus.
Following the fiasco, Trump Jr. took the opportunity to spill his thoughts on Navarro, who is a huge critic of his dad, former President Donald Trump saying, "Given the Ana Navarro news, I think it's time for a national conversation about the dangers of Covid-19 & obesity."
Article continues below advertisement
Navarro, who is also a Republican, later fired back at his attempt to embarrass her.
@DonaldJTrumpJr, thanks for your concern. I don't have COVID. Fortunately for you, if you want to have a conversation about the effects of obesity on people with COVID, your dad is a phone call away...assuming he answers your calls," Navarro wrote via her Twitter. "Or just ask your sister to call him for you."