Maskless Barack Obama Blows Off CDC Again, Gathers Large Group For Potential Super-Spreader Brunch Hours After '700-People' Birthday Blowout
Article continues below advertisement
The former President was once again caught completely maskless while gathered around a large group of people, just hours after throwing himself a "700-people" blowout party -- despite the warning against the contagious Delta variant.
Wearing a light blue polo shirt, Obama was photographed without a care in the world while brunching with friends on Sunday at a seafront restaurant in Martha's Vineyard.
Article continues below advertisement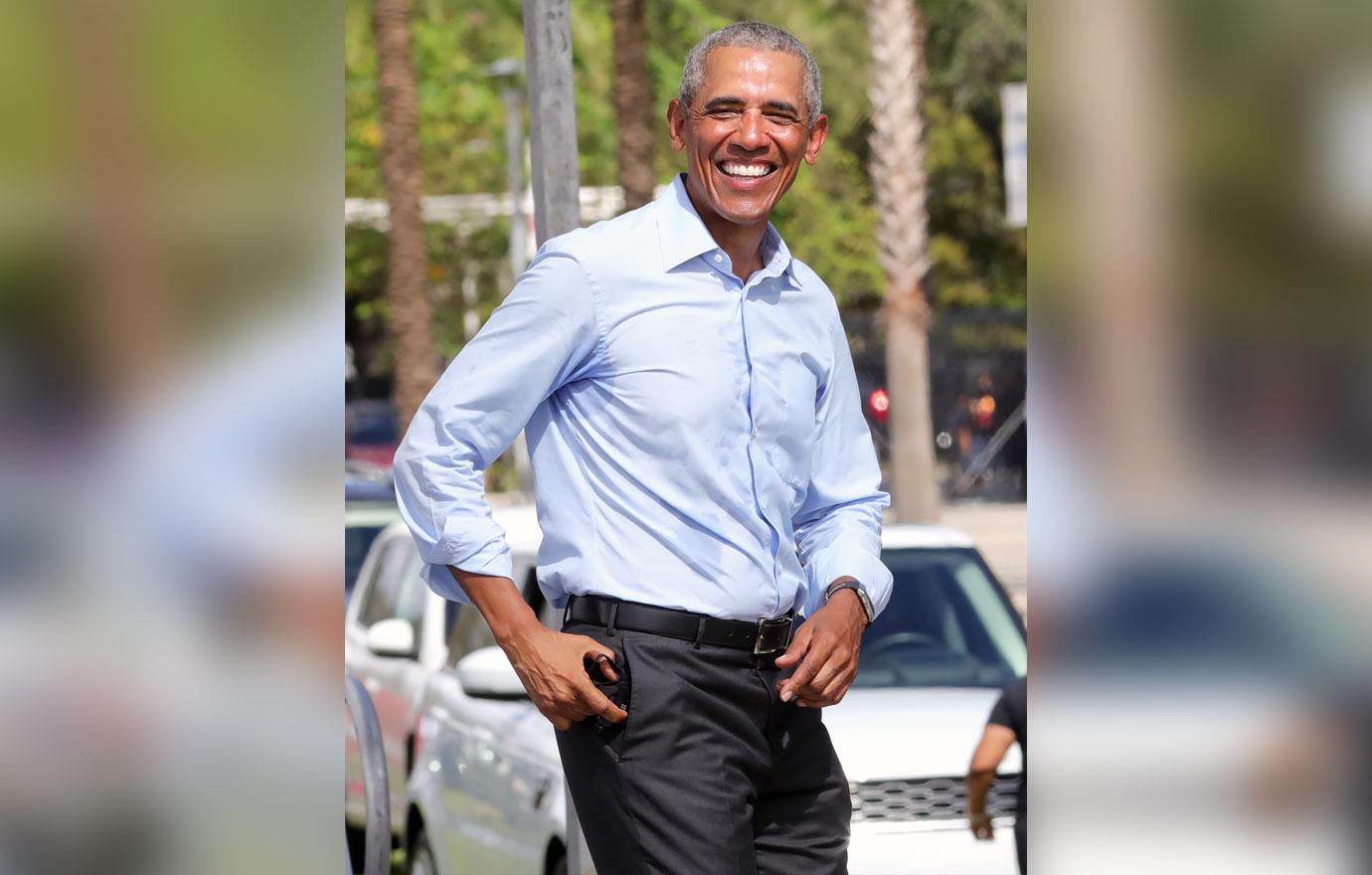 Only hours prior, 44 was dancing the night away without his mask around hundreds of people, including A-list partygoers like Chrissy Teigen, John Legend, Dwyane Wade, Gabriel Union, Don Cheadle, rapper Common, and H.E.R.
Article continues below advertisement
At one point in the night, Obama jumped onstage and showered Common with compliments while greeting his guests.
He didn't seem to care about the backlash he faced over his potential super-spreader event and repeated the same offense for brunch.
Article continues below advertisement
Wearing his polo and sunglasses, Obama was seen sitting at a long table with friends on all sides of him. The group was shoulder distance apart, squeezing as many people as they could onto the rectangular table.
He appeared cool and collected, despite his mega-bash taking place only hours before.
Article continues below advertisement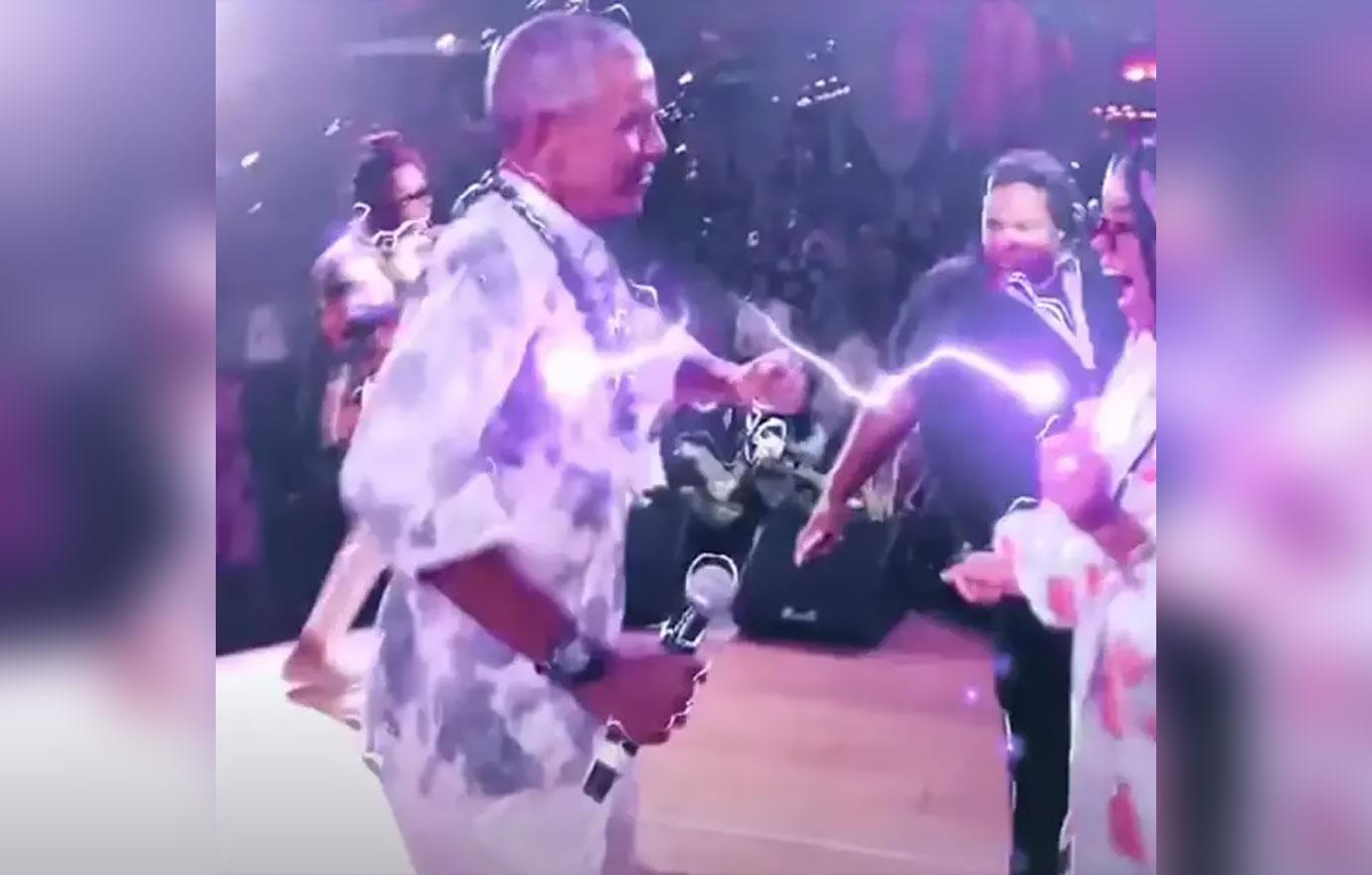 Article continues below advertisement
Following the negative press, Obama's administration claimed he had "significantly scale back" the soirée. The party -- which had been in the works for months -- was only supposed to include close family and friends.
Those close friends reportedly included Steven Spielberg, Oprah, Tom Hanks, George Clooney, Jay-Z, Beyonce, Bradley Cooper, and Bruce Springsteen -- although any sign of them at Obama's party has not made their appearance on the Internet yet.
Article continues below advertisement
Erykah Badu made the cut and even performed at 44's big shindig. The musician caught Obama in action on the dance floor and the fear of Covid was clearly not on his mind.
Article continues below advertisement
The guest list allegedly included 500, with staff alone sitting pretty at an added 200.
According to his spokeswoman, Obama made the last-minute decision to "scale back" the party. "This outdoor event was planned months ago in accordance with all public health guidelines and with COVID safeguards in place. Due to the new spread of the delta variant over the past week, the president and Mrs. Obama have decided to significantly scale back the event to include only family and close friends," she said just days before the blowout bash.