Barack Obama Unbothered In 44 Hat On Golf Course After Catching Heat For Ignoring Covid Concerns With '700-People' Birthday Blowout
Barack Obama is swinging his way through all the backlash surrounding his upcoming 60th birthday mega-bash.
Article continues below advertisement
The former President seemed to be enjoying himself during a round of golf with his buddies at the exclusive Farm Neck Club on Thursday.
Obama appeared not to have a care in the world, despite catching major heat earlier this week when it was reported he was throwing a 700-people birthday bash in Martha's Vineyard this weekend.
Article continues below advertisement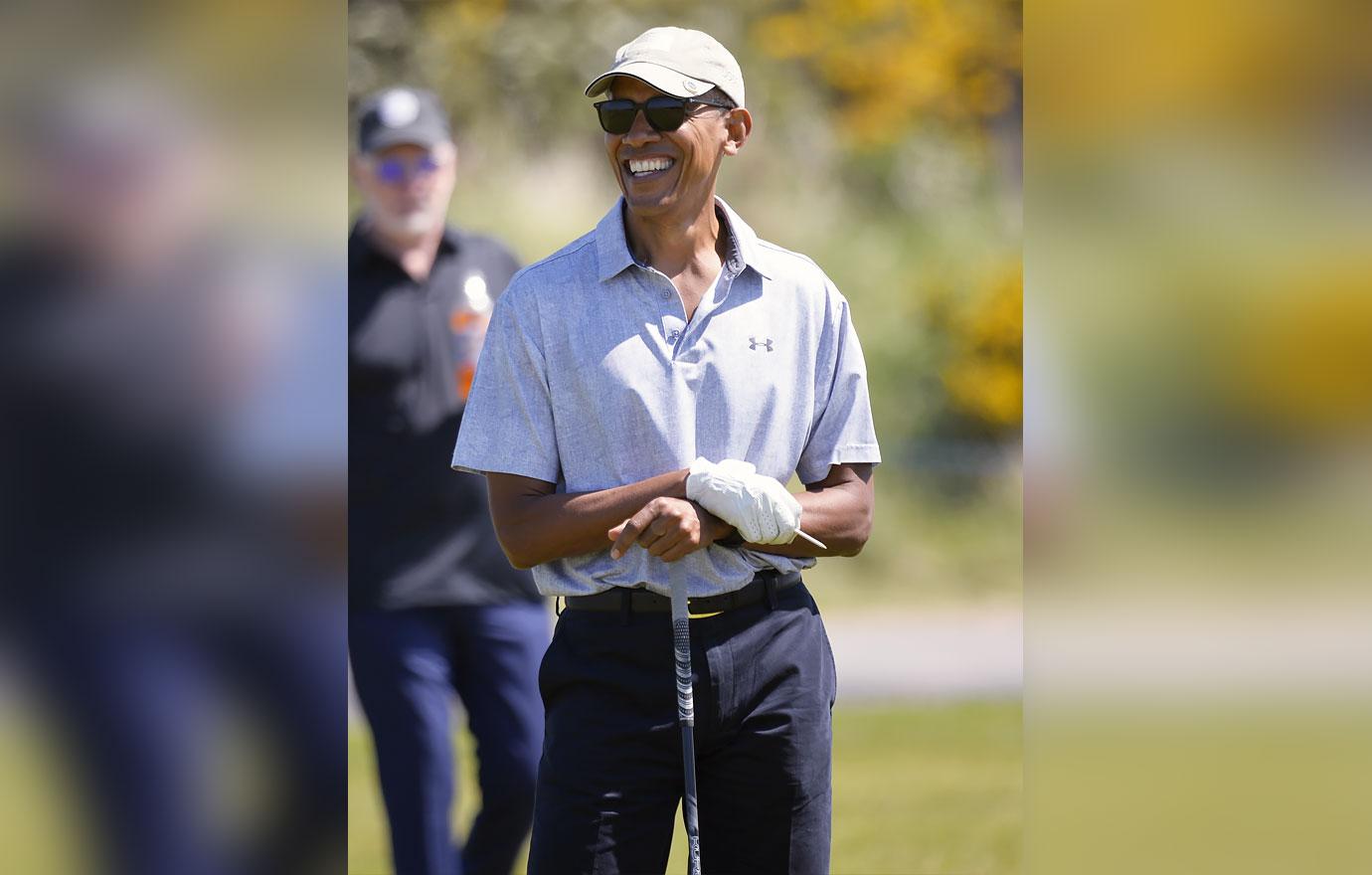 Hitting several rounds with three friends, Obama smiled and posed for the cameras while rocking his golf gear. He even paid tribute to himself by wearing a hat with 44 and 60 on it -- a nod to his presidency.
Article continues below advertisement
He looked fit and ready for the weekend, sporting a dark patterned shirt with navy blue slacks for his day on the green.
When it came to a caddy, Obama proved he is self-sufficient. The former President was photographed wheeling around his own Titleist clubs.
Article continues below advertisement
Secret Service was reportedly also there, watching Obama and his buddies during their five-hour round of golf.
Article continues below advertisement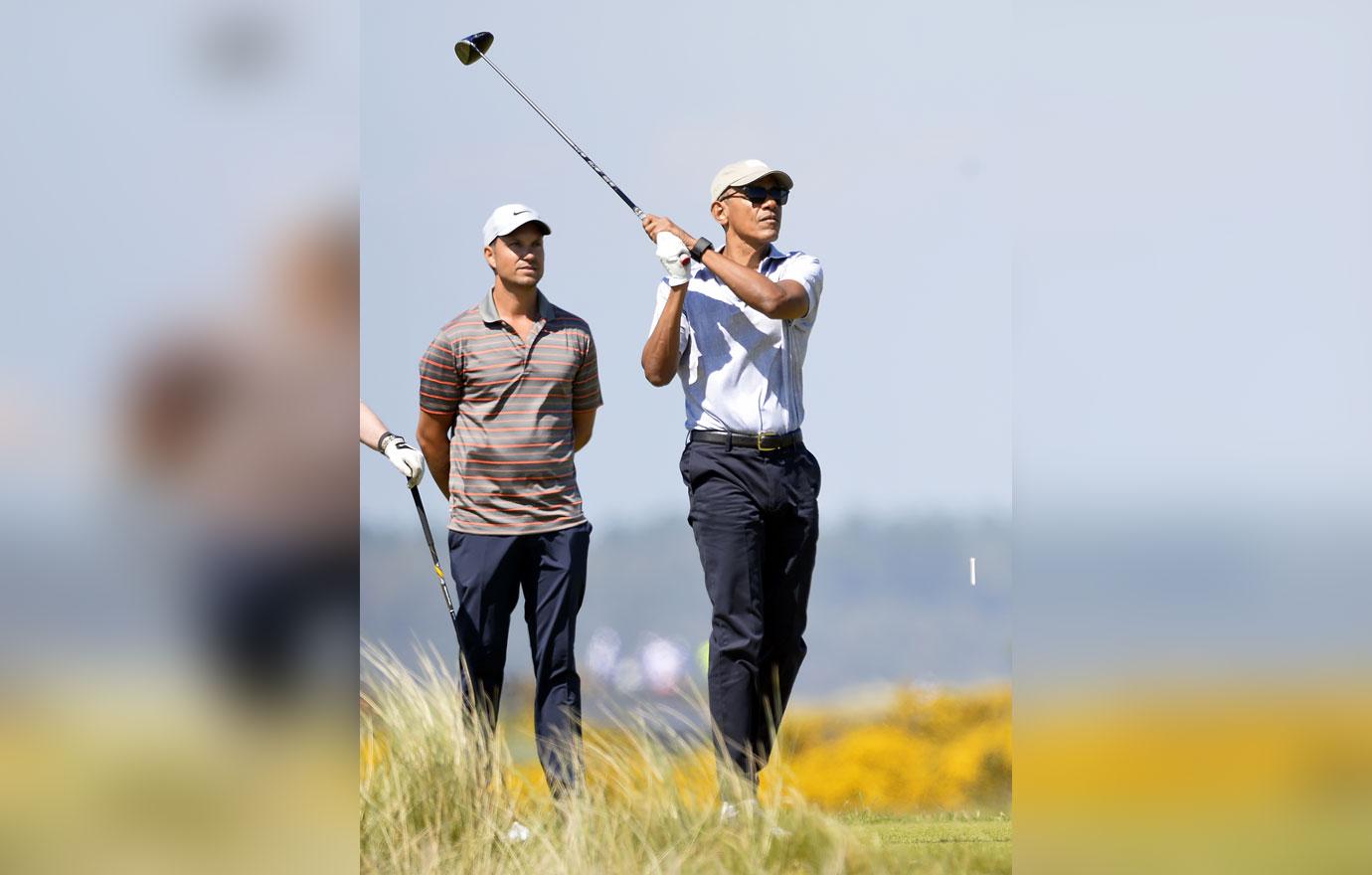 As Radar reported, Obama collected heat after it was reported he was ignoring CDC guidelines and throwing himself a 700-people birthday blowout.
Article continues below advertisement
The guest list allegedly included 500, and A-listers like Oprah Winfrey, Steven Spielberg, and George Clooney. The staff alone for the party was reportedly sitting pretty at 200.
President Joe Biden said he wouldn't be showing up to the party. "While President Biden is unable to attend this weekend, he looks forward to catching up with former President Obama soon and properly welcoming him into the over sixty club," a representative for Biden told The Hill at the time.
Article continues below advertisement
Following the negative press, Obama was forced to "significantly scale back" his 60th soirée.
The party -- which is said to have been in the works for months -- will now only allegedly include close family and friends.
Article continues below advertisement
"This outdoor event was planned months ago in accordance with all public health guidelines and with COVID safeguards in place. Due to the new spread of the delta variant over the past week, the president and Mrs. Obama have decided to significantly scale back the event to include only family and close friends," spokeswoman Hannah Hankins said.