Cops Find Multiple Guns At A$AP Rocky's Home, Testing Weapons To See If Rapper Was Shooter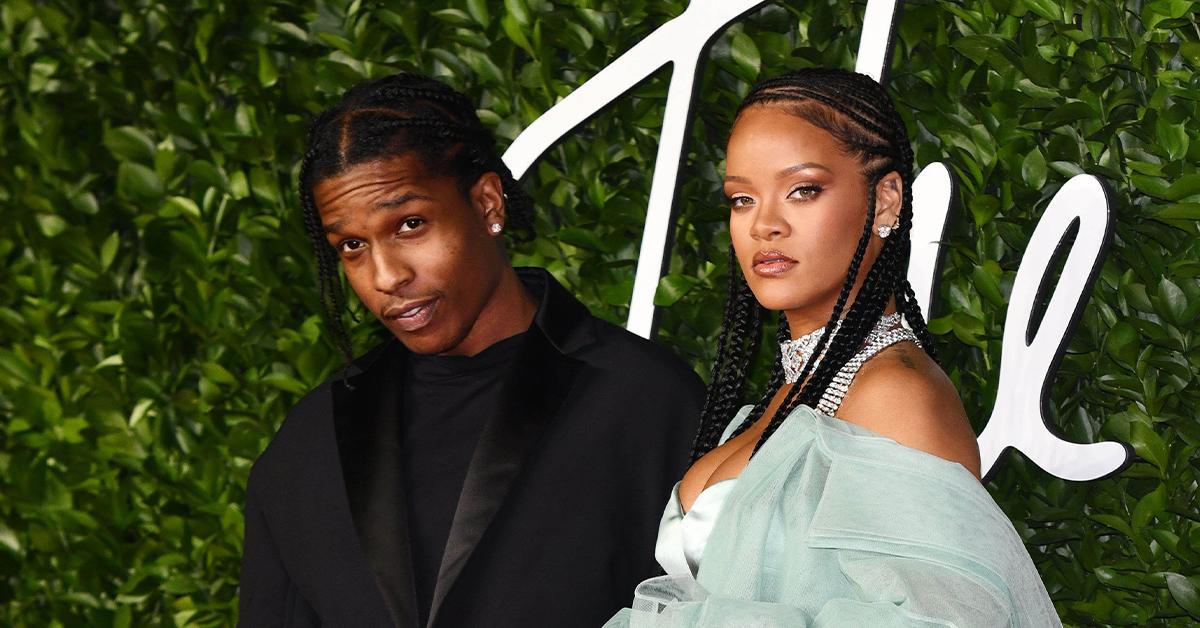 When authorities executed the search warrant at A$AP Rocky's home, they reportedly found several guns. Insiders claim law enforcement will be running ballistics to see if any of the weapons seized from the rapper's Los Angeles residence was the firearm used to shoot a man in November 2021.
Article continues below advertisement
According to reports, police will also run background checks on the guns to determine several things like where the weapons came from, who bought them, and if any of them have been reported stolen.
As RadarOnline.com reported, A$AP was arrested last week at LAX for assault with a deadly weapon with a gun.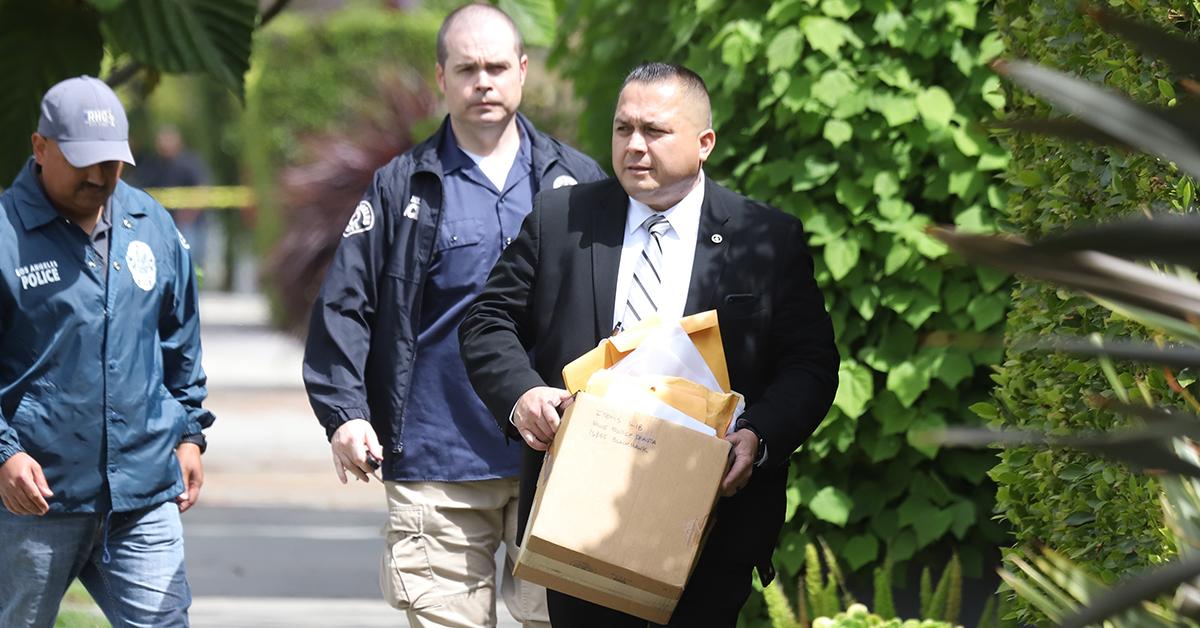 Article continues below advertisement
As soon as he stepped off the private plane with his pregnant girlfriend, Rihanna, law enforcement handcuffed the rapper and took him into custody. The couple was returning home from Barbados.
Police claimed A$AP's arrest stemmed from a November 2021 shooting. The alleged victim claimed that Rihanna's boyfriend pulled the trigger and fired three to four shots, grazing his hand.
Up until his arrest, the shooting was never made public.
After he was taken into custody, the LAPD executed a search warrant at A$AP's home and used a battering ram to break through his gate. Hours later, the rapper was released from jail after posting a $550k bond.
The paparazzi lined the streets to get the first shot of A$AP. He was flanked by police officers and kept his head down while he made his way to the SUV. Rihanna was nowhere in sight.
Article continues below advertisement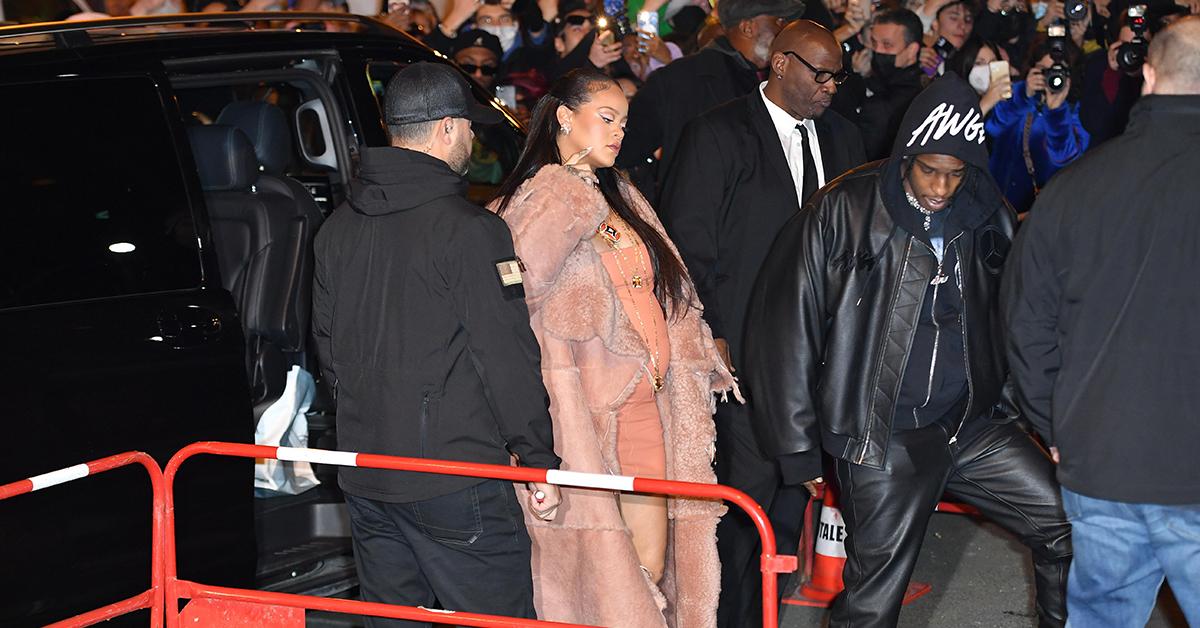 The We Found Love singer was forced to cancel her baby shower because of the arrest. All of this went down while Rihanna was in her third trimester.
A$AP's arrest hasn't been the only scandal in the duo's relationship lately.
Article continues below advertisement
His legal woes came just one week after it was reported Rihanna broke up with A$AP because she allegedly found out he was cheating on her. While RiRi and A$AP never addressed the breakup speculation, the alleged "other woman," shoe designer Amina Muaddi, shot down the allegations.
Article continues below advertisement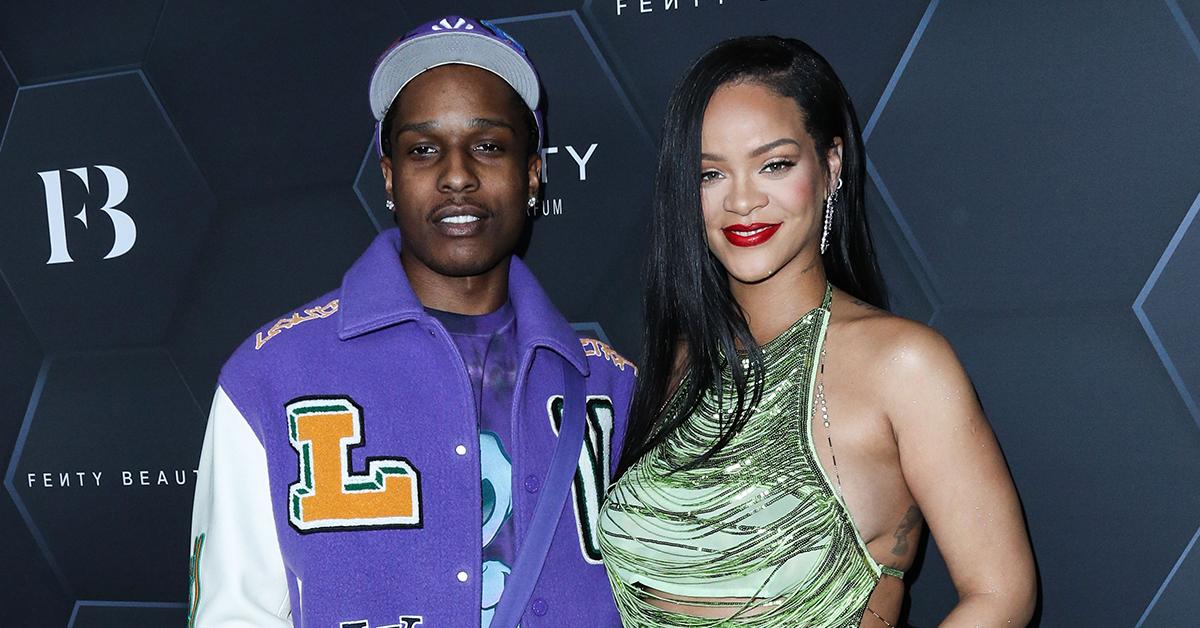 "I've always believed that an unfounded lie spread on social media doesn't deserve any response or clarification, especially one that is so vile. I initially assumed that this fake gossip — fabricated with such malicious intent — would not be taken seriously," Muaddi's statement began.
"However, in the last 24 [hours], I've been reminded that we live in a society that is so quick to speak on topics regardless of factual basis and that nothing is off limits," she continued. "Not even during what should be one of the most beautiful and celebrated times in one's life. Therefore, I have to speak up as this is not only directed towards me, but it is related to people I have a great amount of respect and affection for. While Rih is continuing to live her serene, best-dressed pregnancy life and I go back to my business — I wish everyone a beautiful Easter weekend!"