A$AP Rocky Calls Out Chris Brown For Beating Rihanna In New Song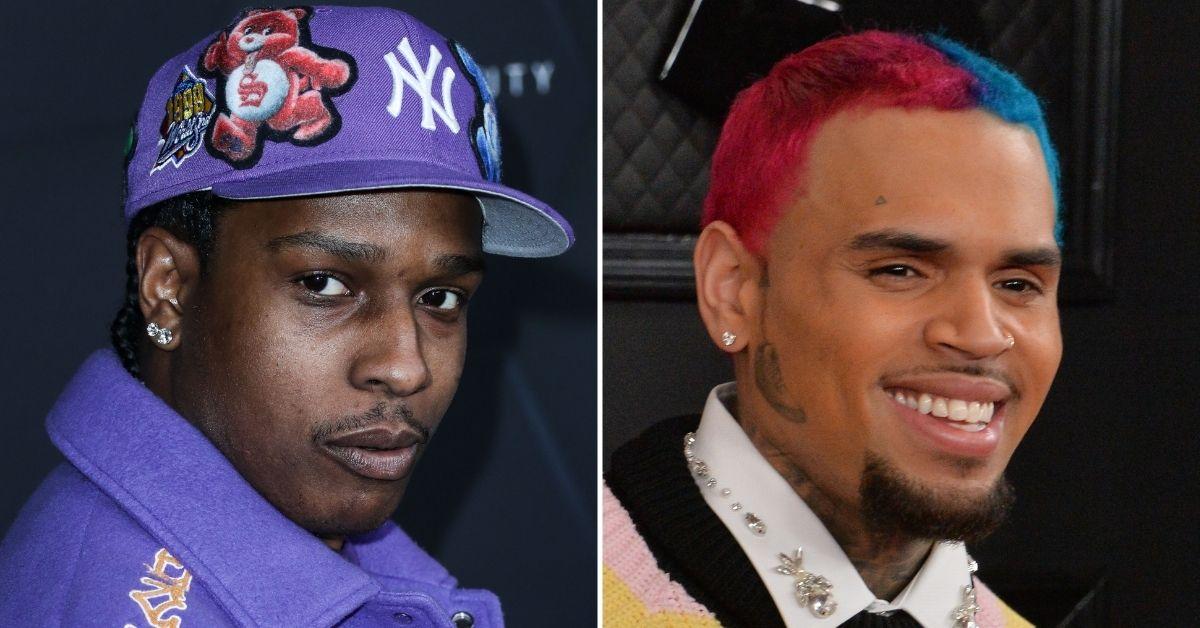 A$AP Rocky recently released a new song calling out Chris Brown for his infamous beating up of Rihanna in 2009, and the rapper didn't pull any punches as he took shots at Brown for the incident that left the singer and actress with a swollen black eye and bloody split lip.
The 33-year-old rapper's new song, which released Thursday and immediately started trending with upwards of 500,000 views within hours of its release, is titled "D.M.B" and is full of lyrics not only expressing his feelings for Rihanna but also calling out her exes who did her wrong.
Article continues below advertisement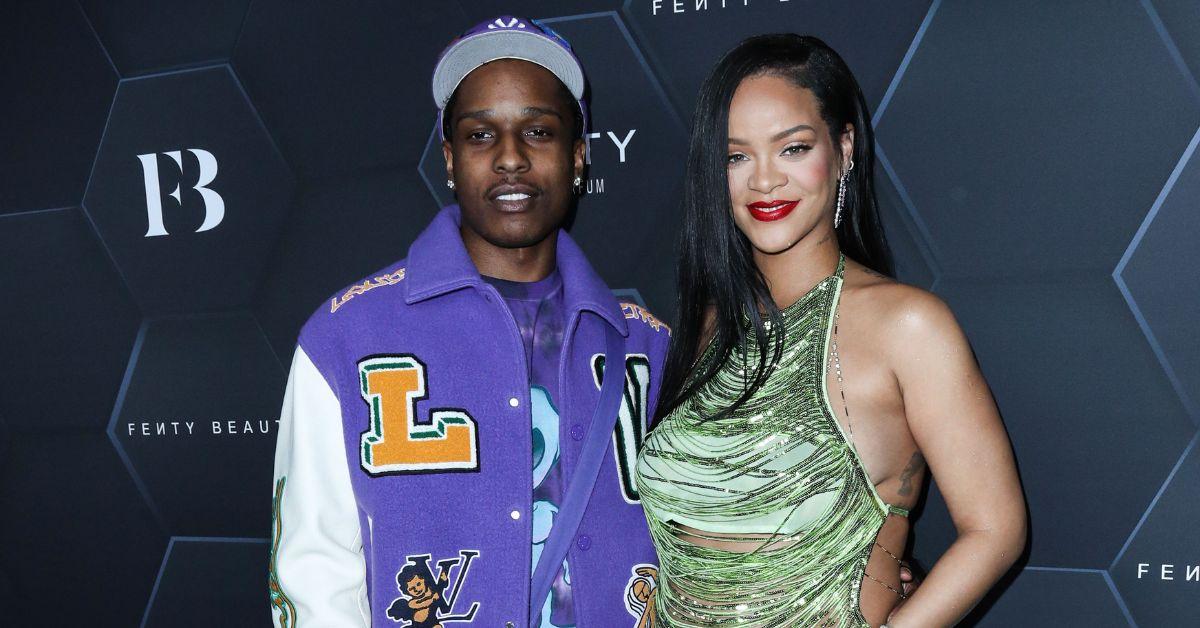 Of course, Brown is one of Rihanna's most well-known ex-boyfriends, and A$AP made his thoughts about the "Run It!" singer clear by slamming Brown for hitting her in the face in a car one day before the 2009 Grammys.
"I don't beat my b----, I need my b----," A$AP raps in his new song, not so subtly calling Brown out for the violent and shocking incident that went down just more than 13 years ago.
Article continues below advertisement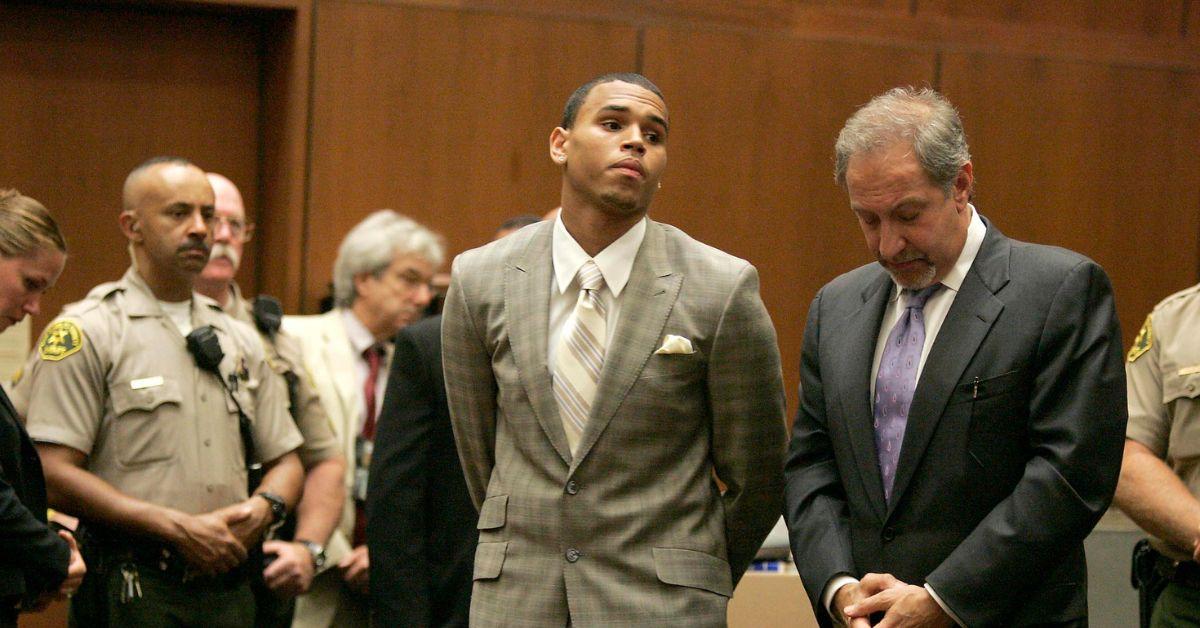 Following Brown's assault on Rihanna, the "Kiss Kiss" singer was sentenced to five years of probation and ordered to complete more than 1,000 hours of community service.
"I look back at that picture and I'm just like: that's not me. I hate it to this day – that's going to haunt me forever," Brown revealed years after the incident before admitting that he "felt like a f------ monster" for hitting Rihanna.
Other lyrics in A$AP's new song include the line, "Shе keep my secret, she keep my fridge packed, my freezer lit," and although the rapper doesn't reveal what exactly those secrets are, it was recently revealed A$AP allegedly has a few secrets nobody knew about until very recently.
As RadarOnline.com reported, A$AP was arrested on the morning of Wednesday, April 20, at LAX on charges of assault with a deadly weapon in connection to a 2021 shooting that occurred in Hollywood, CA.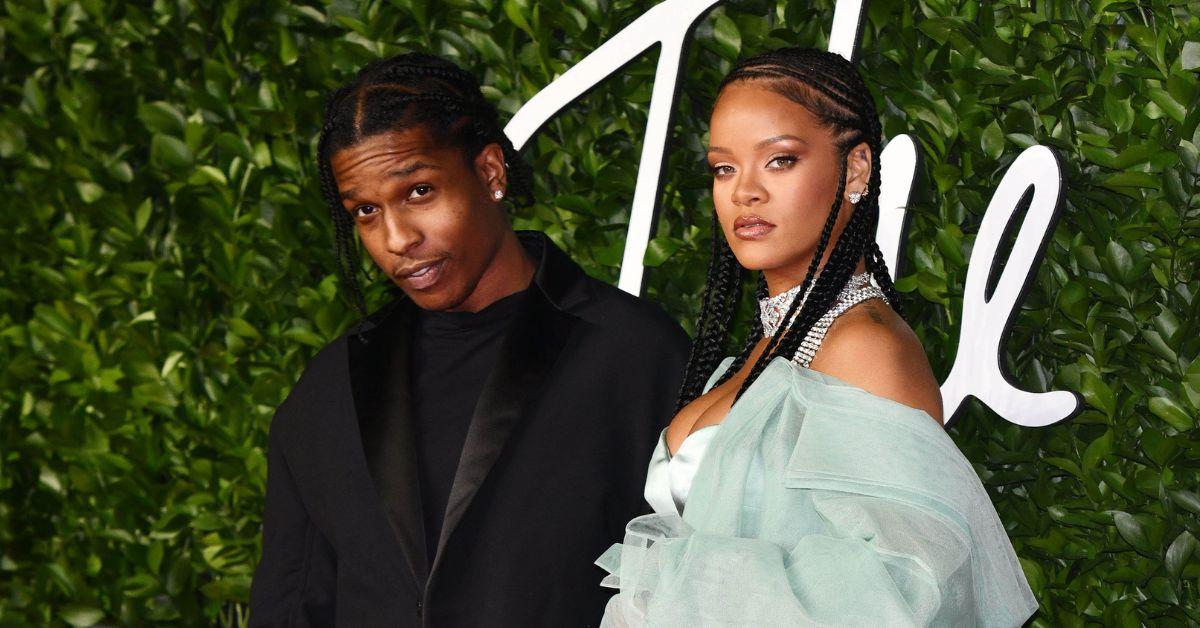 Rihanna, like all of the rapper's fans and a number of other people, was shocked following her beau's arrest – but a source close to the pregnant singer revealed that she was trying to stay calm despite A$AP's arrest being "not something they saw coming."
"This drama is the last thing Rihanna needs right now. She wants to be mellow, relaxed, and focused 100 percent on the arrival of her baby - not stressing out!" the source revealed immediately after the rapper's arrest.
Although Rihanna was forced to cancel her baby shower in the wake of A$AP's arrest, the expecting couple were seen together once again shortly after the rapper posted his $550,000 bail and released from custody.