Armie Hammer's Rape Accuser Effie Posts Other Alleged Victims' Messages On Instagram After Actor Checks Into Rehab
Armie Hammer's ex is posting messages sent by other alleged victims of the actor days after he entered a Florida treatment facility for his addiction to sex, drugs, and booze.
Last night, Hammer's alleged rape victim Effie posted a link to a new Instagram account named Armie Hammer Victims.
Article continues below advertisement
The account published a bunch of text messages from women who describe alleged abuse by Armie. One read, "Are you fucking kidding me. He is so disgusting… I've been scared to come out and say anything because I was afraid he would do something to me."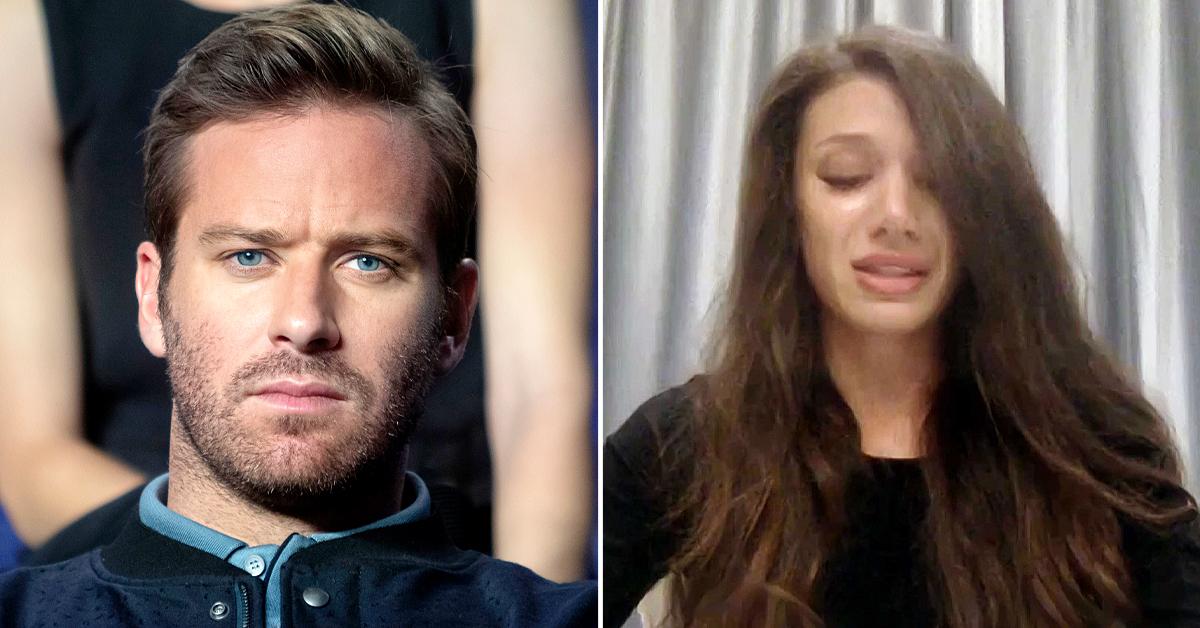 Article continues below advertisement
Another said, "I am his victim but I am afraid to come out because he knows pretty much all about me and my closest relatives, where I live, where they live, even introduced them to him. I admire your courage and I just want you to know that I know how you feel."
One alleged victim claims they met Armie at a party in early 2018 at a mutual friend's home. She claims they dated shortly for 7 months.
Article continues below advertisement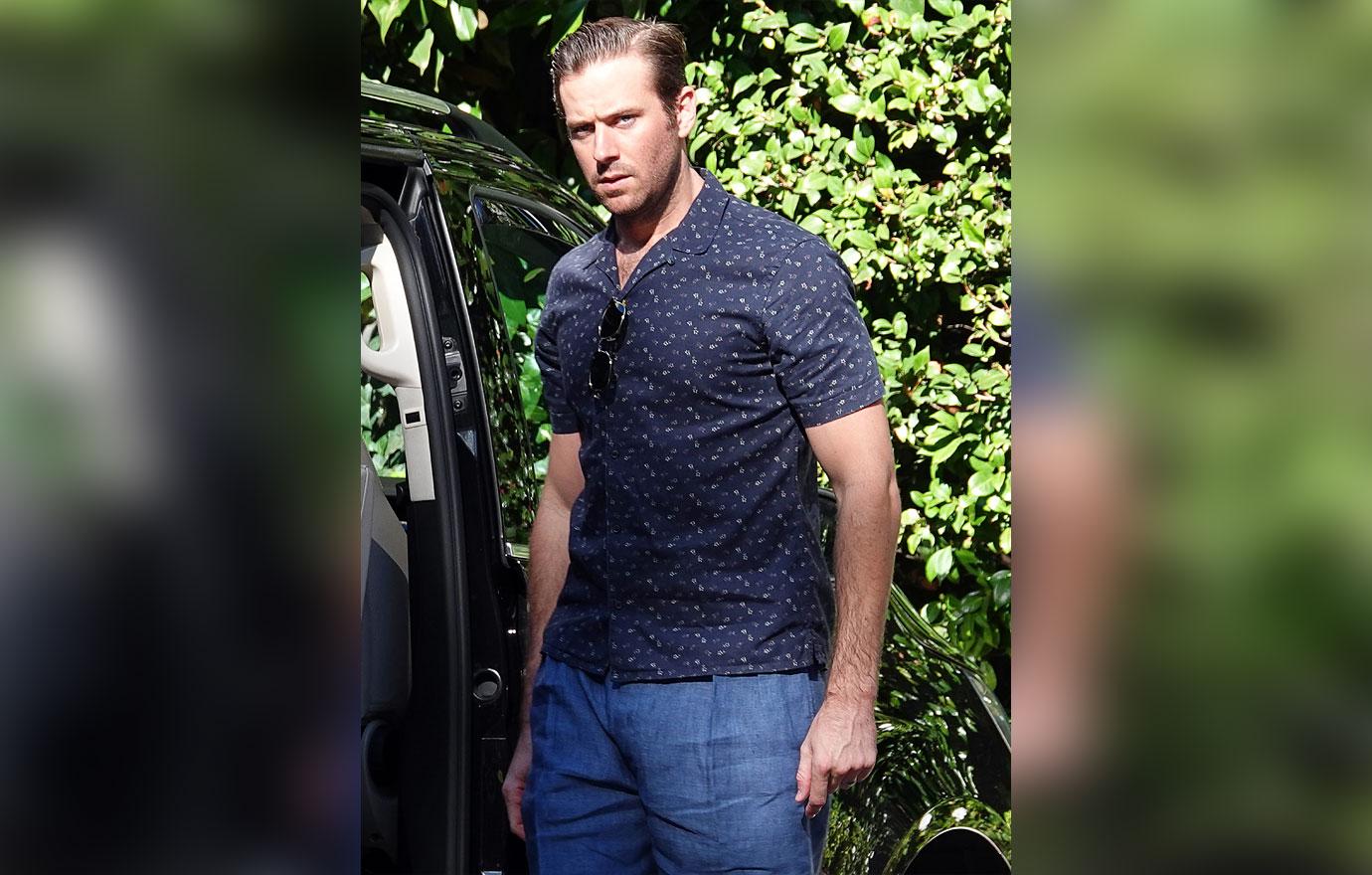 She wrote, one night "I woke up to him sitting on my chest, with a knife to my cheek. I didn't say anything, just laid in silence until he was finished. I was terrified, but I think he took it as submission, so he started to push me more and more. I would always get so scared that he would actually kill me, so I just let him do what he wanted."
Article continues below advertisement
Effie decided to link to the page from her account. It comes days after Armie checked himself into a Florida rehab facility for treatment. His decisions come months after the Los Angeles Police Department launched an investigation into the actor for alleged rape.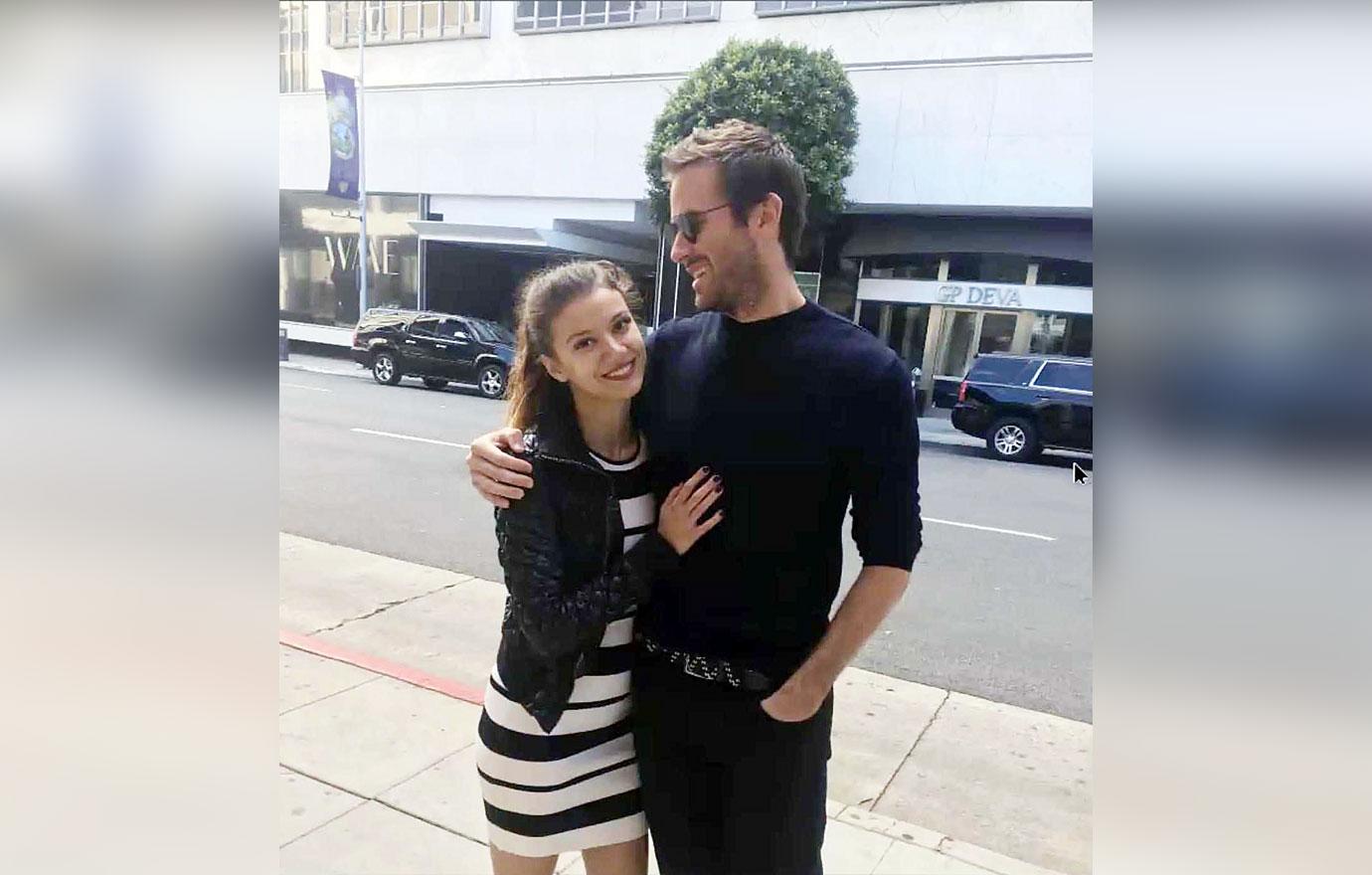 Article continues below advertisement
Effie, claims he "violently raped" her "over four hours" on April 24, 2017. She says during alleged assault, Hammer slammed her head against a wall and left her with injuries. She said, "During those four hours, I tried to get away but he wouldn't let me. I thought that he was going to."
Armie left the states for the Cayman Islands just before the LAPD announced their investigation. He stayed there until he decided to enter rehab in the states this past last week.