Armie Hammer Spotted For First Time Since Being Released From Rehab, Disgraced Actor All Smiles With Son Amid Rape Accusation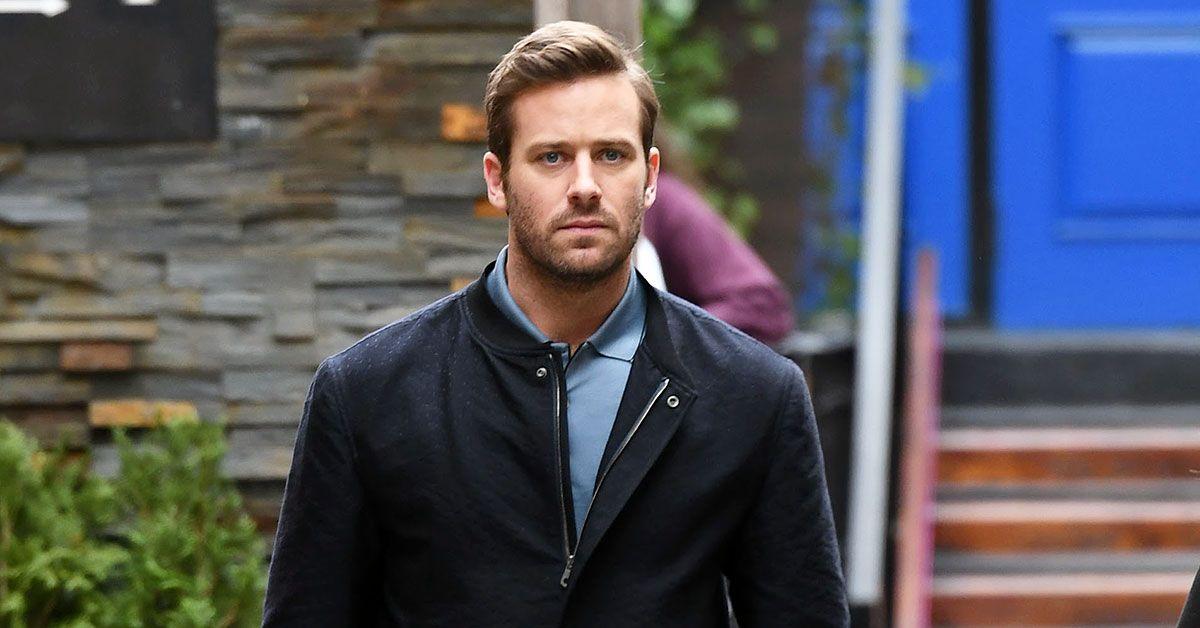 Armie Hammer has come out of hiding. The 35-year-old actor was photographed with his children in the Cayman Islands, marking the first time anyone has seen him since the end of May.
Article continues below advertisement
In the photos, Hammer — who's been accused of rape, among other disturbing things — can be seen relaxing by the pool while playing Daddy to daughter Harper, 7, and son Ford, 4.
Article continues below advertisement
As RadarOnline.com reported, Hammer was released from a Florida rehab before the holidays after a several months stay. He entered the facility on May 31 with the help of Elizabeth.
Hammer was reportedly seeking help for a number of things, including sex, drugs, and alcohol.
Article continues below advertisement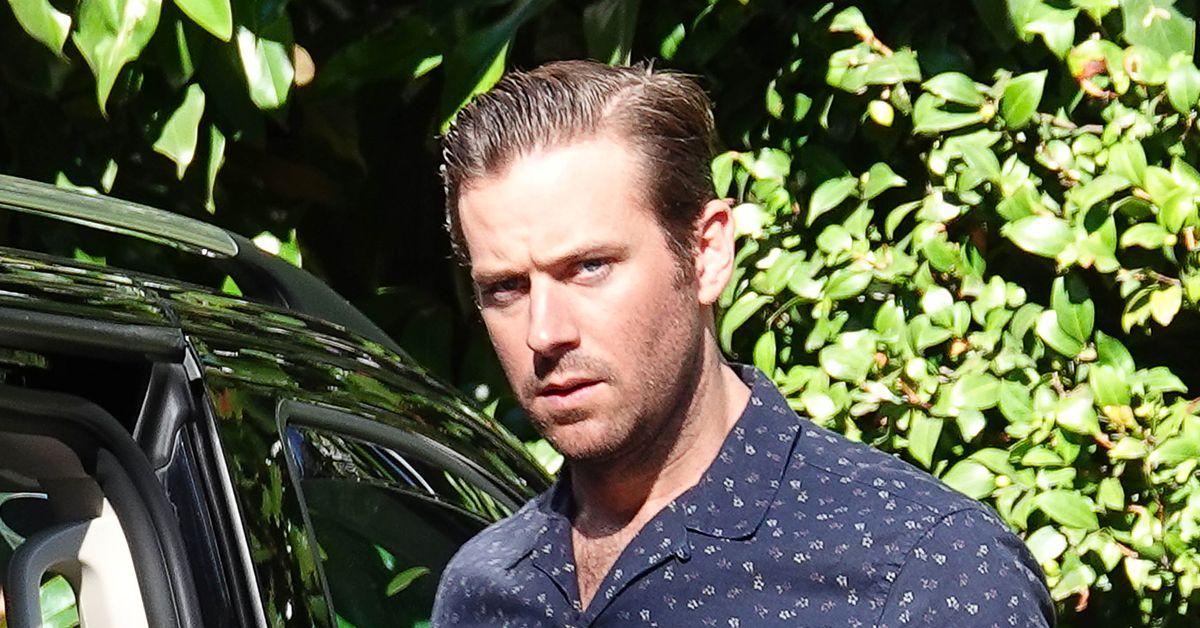 His rehab stint came in the wake of several women accusing Hammer of sexual abuse allegations, including rape and cannibalism. Earlier this year, the Los Angeles Police Department revealed the actor was under investigation for an alleged 2017 rape.
They passed the case to the D.A., who is determining whether to charge him with the reported crime.
Article continues below advertisement
A woman named Effie, who refused to release her last name, came forward with the stomach-turning accusations. "On April 24, 2017, Armie Hammer violently raped me for over four hours in Los Angeles," Effie said in a press conference, "during which he repeatedly slapped my head against a wall, bruising my face. He also committed other acts of violence against me to which I did not consent."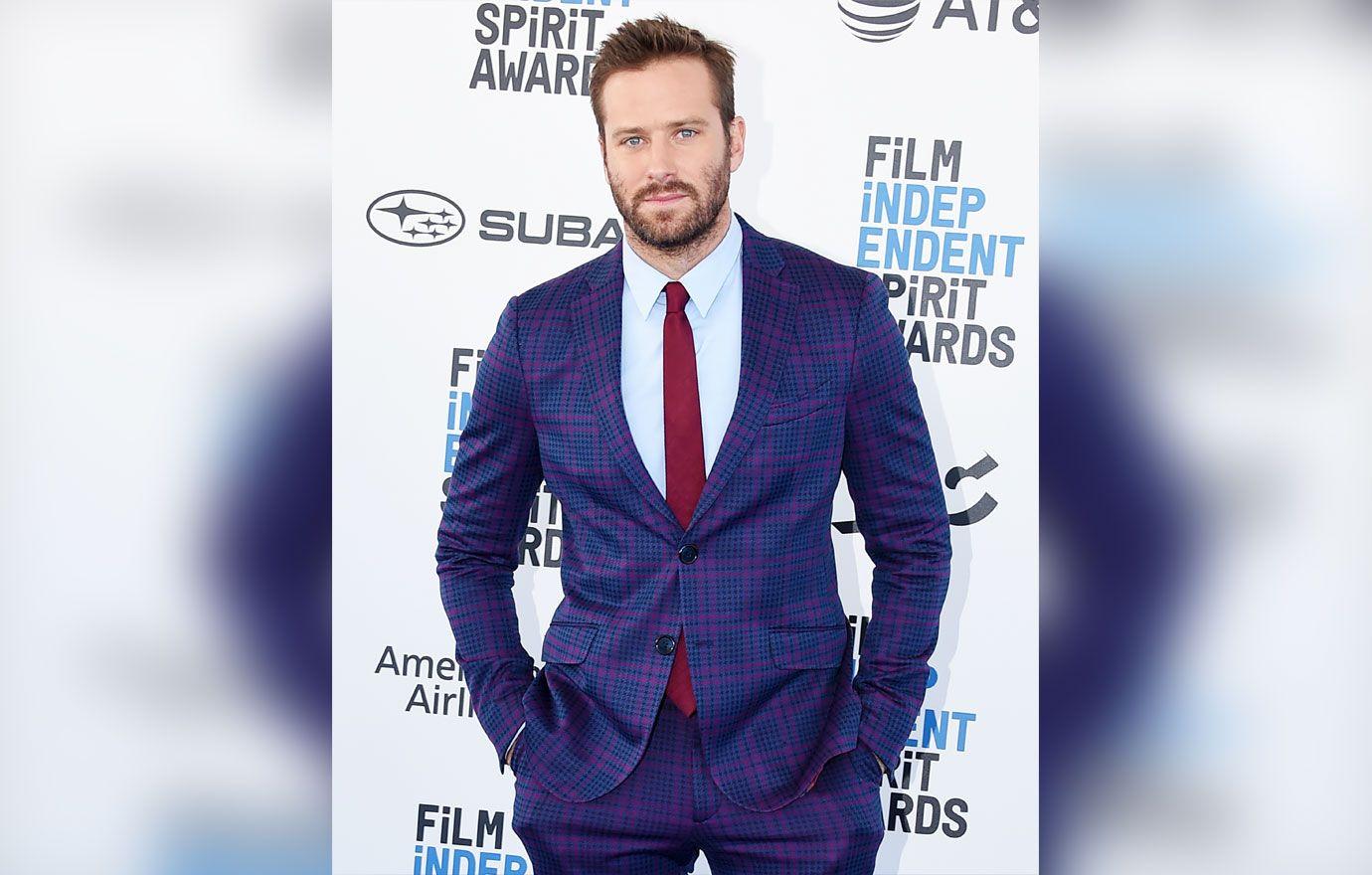 Article continues below advertisement
According to Effie, Hammer also beat her feet with a crop "so they would hurt for the next week" with she tried walking. She claimed that she tried to get away, "but he wouldn't let me."
Elizabeth filed for divorce from Hammer in July 2020 after she discovered he sent "raunchy" texts to someone else expressing his cannibal fantasies.