The Backlash Continues! Armie Hammer Dropped From Latest Project Amid Rape Allegation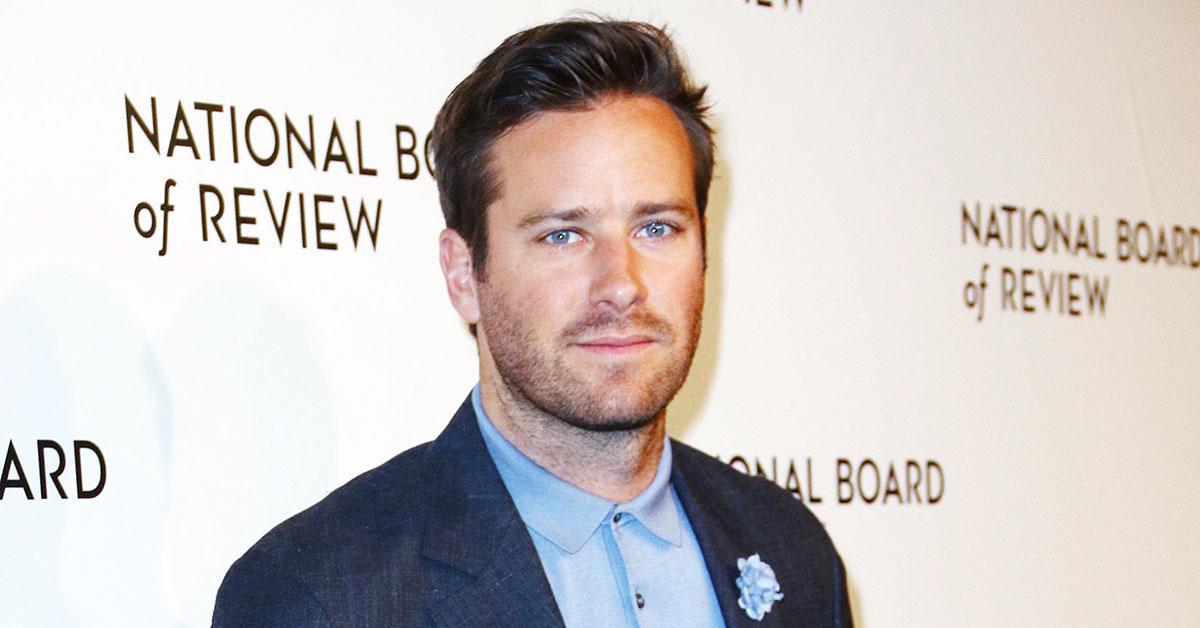 He's watched his career plummet since bizarre allegations of rape, sexual assault and abuse made headlines earlier this year. Now, Armie Hammer is officially unemployed – at least as it pertains to acting.
Article continues below advertisement
The Call Me By Your Name star has just been dropped by his last remaining acting gig – starring opposite Mads Mikkelsen in Amma Asante's Cold War thriller, The Billion Dollar Spy, for Walden Media.
Earlier this month, following an abundance of online chatter about Hammer's alleged fetishes and fantasies, which seemed to brink on abuse, a 24-year-old woman named Effie publicly accused the 34-year-old actor of "mentally, emotionally and sexually" abusing her during the course of their on-off relationship, which spanned four years. Hammer was married to Elizabeth Chambers, the mother of his two children, at the time of the alleged affair. Though the actor denied Effie's allegations, the Los Angeles Police Department later confirmed he was a suspect in a sexual assault investigation.
Woody Allen Addresses Dylan Farrow Abuse Claims In New Interview: 'I Don't Believe She's Lying'
Article continues below advertisement
Effie's allegations against Hammer – which included screenshots of violent and cannibalistic messages allegedly sent to her from the actor – first surfaced on social media in early January. Since then, multiple women, including model Paige Lorenze, have come forward with stories of their own – many of which claim Hammer became abusive during what began as consensual BDSM relationships. Hammer, through his lawyer, continues to deny the claims, insisting that "any interactions with this person, or any partner of his, were completely consensual in that they were fully discussed, agreed upon, and mutually participatory."
Despite his vehement denials, Hammer abruptly departed from various projects this year, including Shotgun Wedding with Jennifer Lopez and Gaslit starring Julia Roberts and Sean Penn. He was also dropped by his talent agency, WME, and his longtime publicist.
Article continues below advertisement
All other upcoming projects featuring Hammer had wrapped production prior to the allegations.