Exclusive
'Dazed, Dirty, Babbling': How Cops Saved Anne Heche From Ecstasy Overdose After Her Bitter Split With Ellen DeGeneres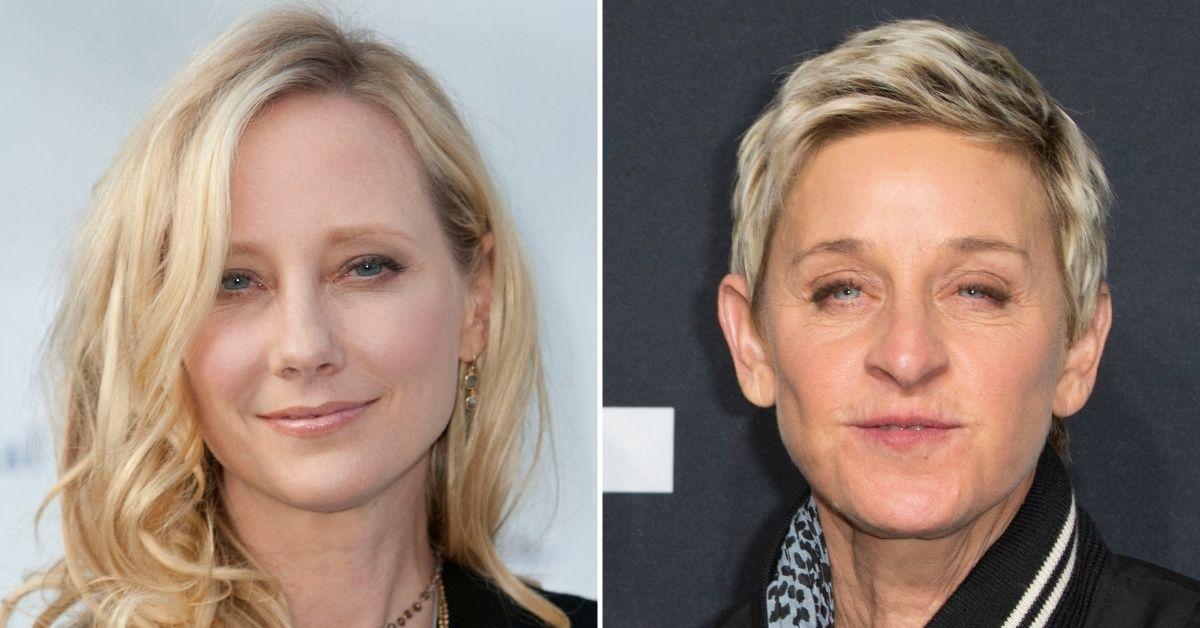 Article continues below advertisement
Late Thursday night a spokesperson for Heche, 53, said she was "not expected to survive."
Sadly, friends were not surprised to learn of her downward spiral.
In 2000, Heche, then 31, overdosed on ecstasy and walked more than a mile over a dusty plowed cotton field dressed in nothing but her bra and shorts.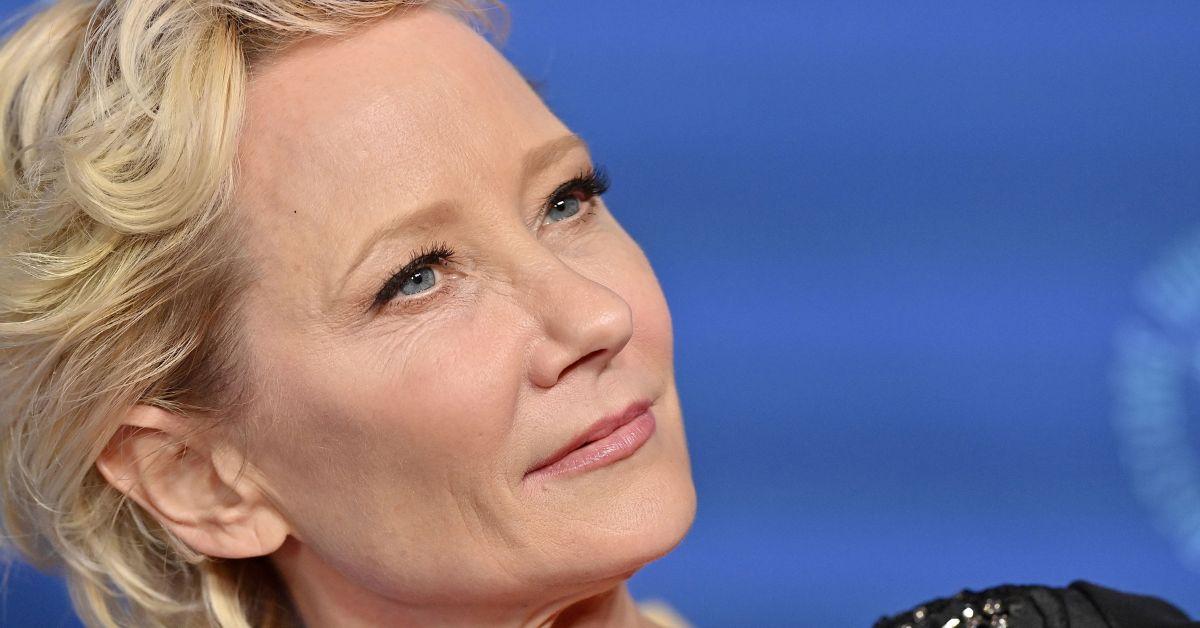 The actress eventually reached an isolated wooden farmhouse, where she mumbled to the occupants that she needed help.
"She looked like she was close to collapse," an eyewitness said at the time, according to a report in Star.
"She was shaking and had no color to her. She seemed to be in a trance. It looked like she was having an overdose."
Article continues below advertisement
To friends of the Six Days, Seven Nights beauty, the incident came as no real surprise. "Anne has always been very fragile mentally," one said.
Heche and DeGeneres dated for three years after meeting at a Vanity Fair Oscar party.
"I had told them that I was taking Ellen as my date and I was told if I took Ellen, I would lose my Fox contract," the actress recalled in a 2020 interview.
"At that moment, she took my hand and said, 'Do what they say,' and I said, 'No thanks.'"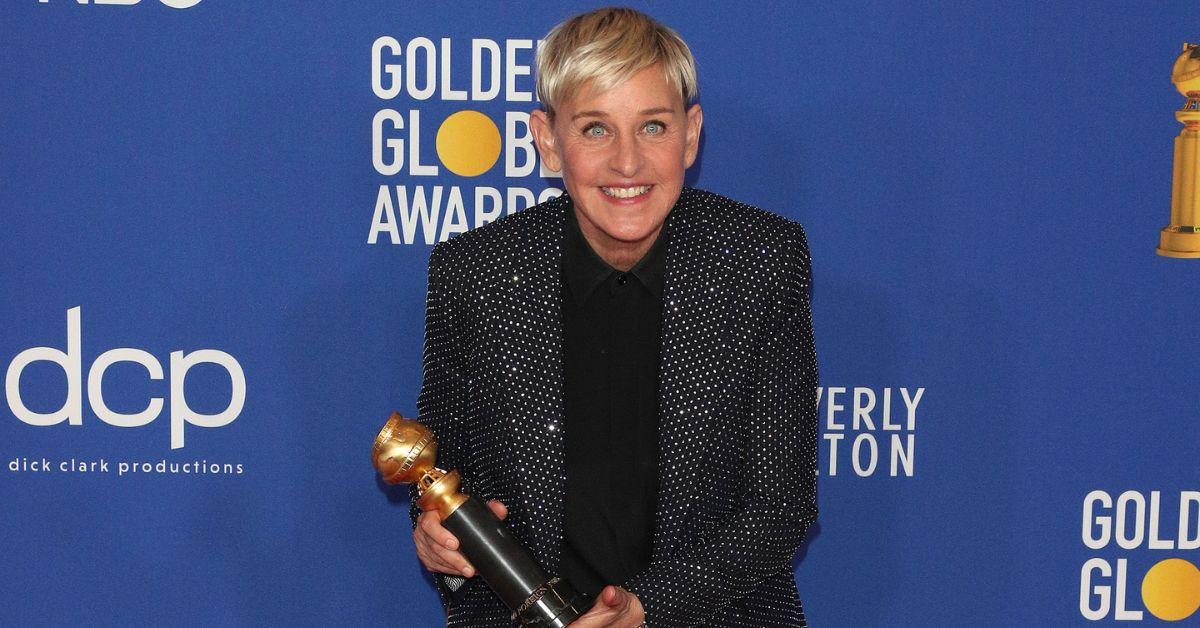 But things weren't always rosy, as both came to learn.
"The whole relationship was doomed to fail," said a friend.
"Anne really cared for Ellen, but she had what some said were 'eyes for guys.' The chances of a longtime relationship between the two of them was never very good.
"Most people were surprised it lasted as long as it did."
Article continues below advertisement
Heche told DeGeneres, then 44, it was over three weeks before her breakdown.
But she kept it secret at DeGeneres' insistence because the comic still believed there was a chance of reconciliation.
The drama began for Heche and DeGeneres when they issued a joint statement that they'd split "amicably," ending the relationship that shattered Hollywood's gay barrier.
But the truth was the split was bitter with DeGeneres accusing Heche of wanting to return to a heterosexual lifestyle.
"Ellen thought she had found the real thing with Anne," said a source.
DeGeneres' mother Betty was even forced to console her daughter and tried to act as a go-between in a last-ditch bid to get the couple back together.
Article continues below advertisement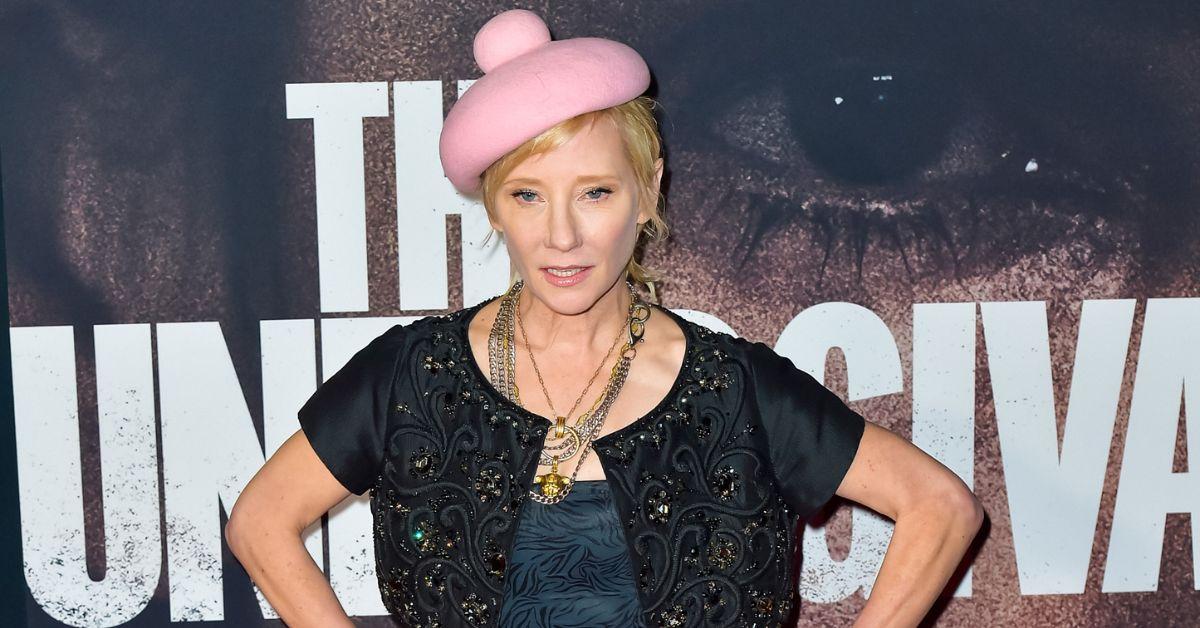 Finally, Heche agreed to meet her lover, the Star report detailed.
But when Heche made it clear she was not interested in getting back together, they got into a tearful argument and Heche sped off at 8:30 AM in a black Toyota Land Cruiser.
Heche then headed for a women's music festival featuring singer Lisa Loeb at the Tenaya Lodge close to Yosemite National Park.
She was later found trembling, filthy and sweaty on the doorstep of Felipe Campiz's home in the central California town of Cantua Creek, 100 miles away.
"She looked dazed and lost and asked us to help her," Campiz told Star at the time.
"She said she didn't know where she was. She was only partly dressed. We took her inside and my children gave her a T-shirt to wear. She was very dehydrated. She kept saying over and over that she needed help."
Article continues below advertisement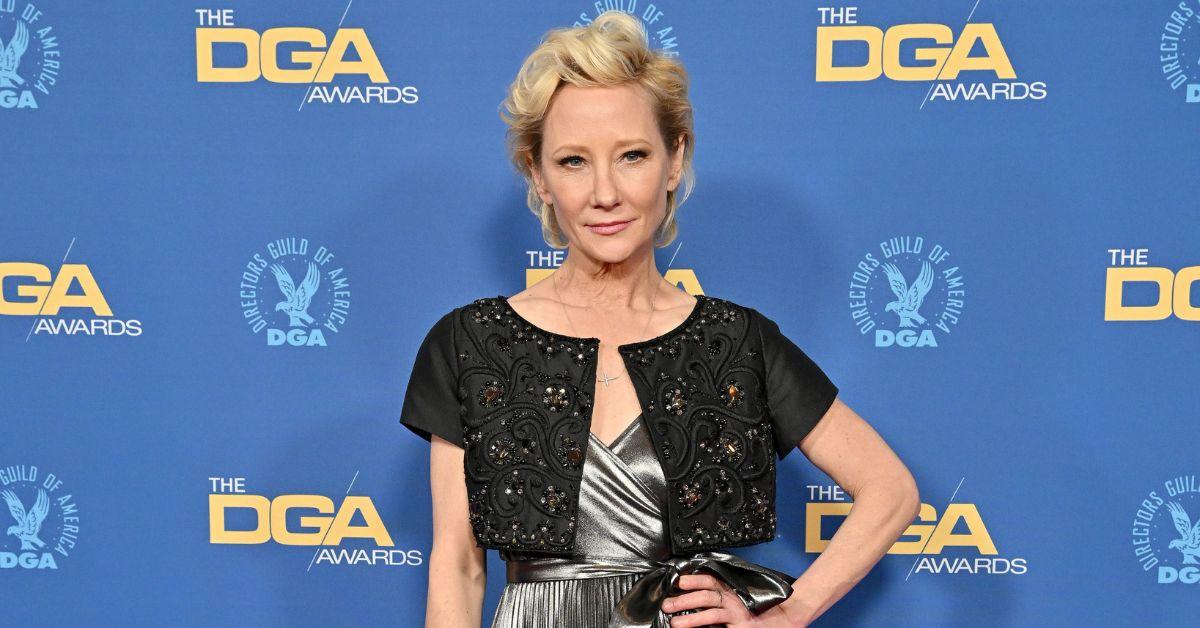 Campiz, who was a foreman at the Five Star Ranch, said it was only when his daughter Araseli saw Heche and recognized the woman from her movies that they realized they had a superstar in their home.
He called local police, who raced to the scene. They found her dazed, dirty and babbling.
"Heche was only wearing a bra and skimpy shorts and she was very disoriented and distressed," said Araseli, Campiz's daughter.
Paramedics rushed Heche to University Medical Center in Fresno, 55 miles away.
Doctors there treated her and after several hours released her.
Ecstasy has been a popular drug since the 1980s. It is said to heighten moods, feelings and sexual sensitivity.
Article continues below advertisement
Friends driving Heche's Land Cruiser picked her up from the hospital and took her back to L.A. to recuperate.
Thirty-six hours later, at 3:15 PM on Monday, Aug. 21, she arrived in Toronto, looking tired and anxious, to start work on the movie John Q with Denzel Washington and Robert Duvall.
But the pain from the breakup still hadn't disappeared, especially for her left-behind lover.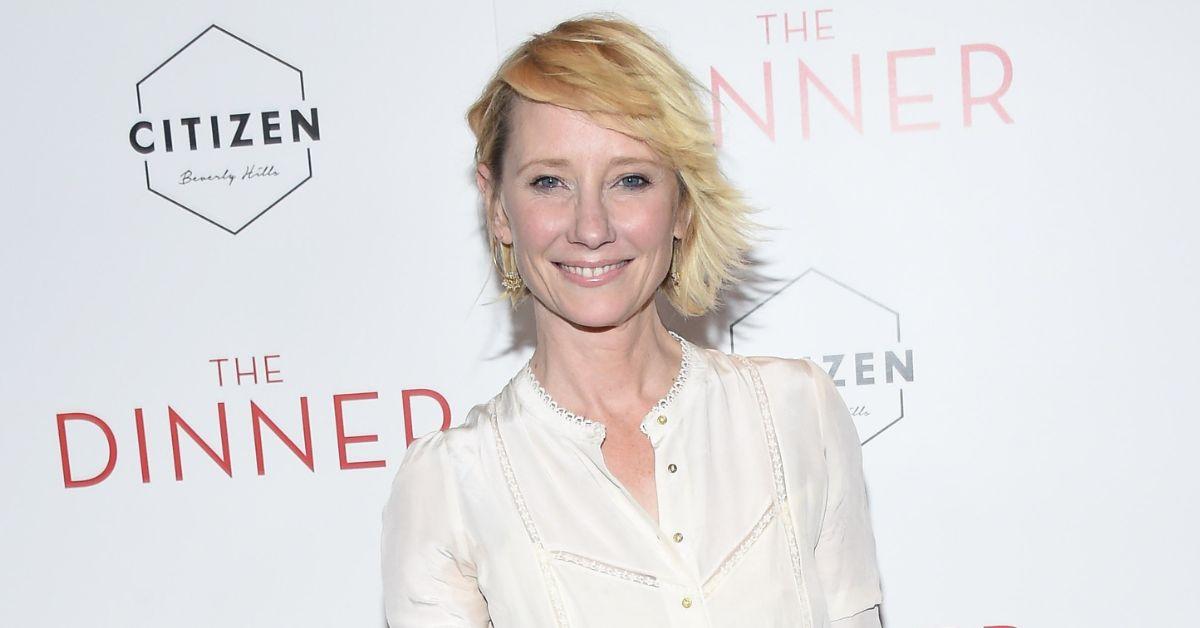 "Ellen was very hurt by the split," said a source close to the couple.
"Anne regarded this relationship as one big adventure. She was constantly wondering whether she really wanted to be a lifelong lesbian. Ellen never questioned her sexuality. Anne never stopped."
Friends believed Heche's unhappiness had been behind some of her problems.
Article continues below advertisement
She snubbed a scheduled appearance at the Gay and Lesbian Alliance Against Defamation awards dinner that same year, claiming she "had a bad reaction to medication."
"The fact was that Anne was emotionally fragile," said a friend. "The way she hooked on to Ellen shows that."
Other pals said the relationship between the two women was always volatile, with jealousy often rearing its ugly head.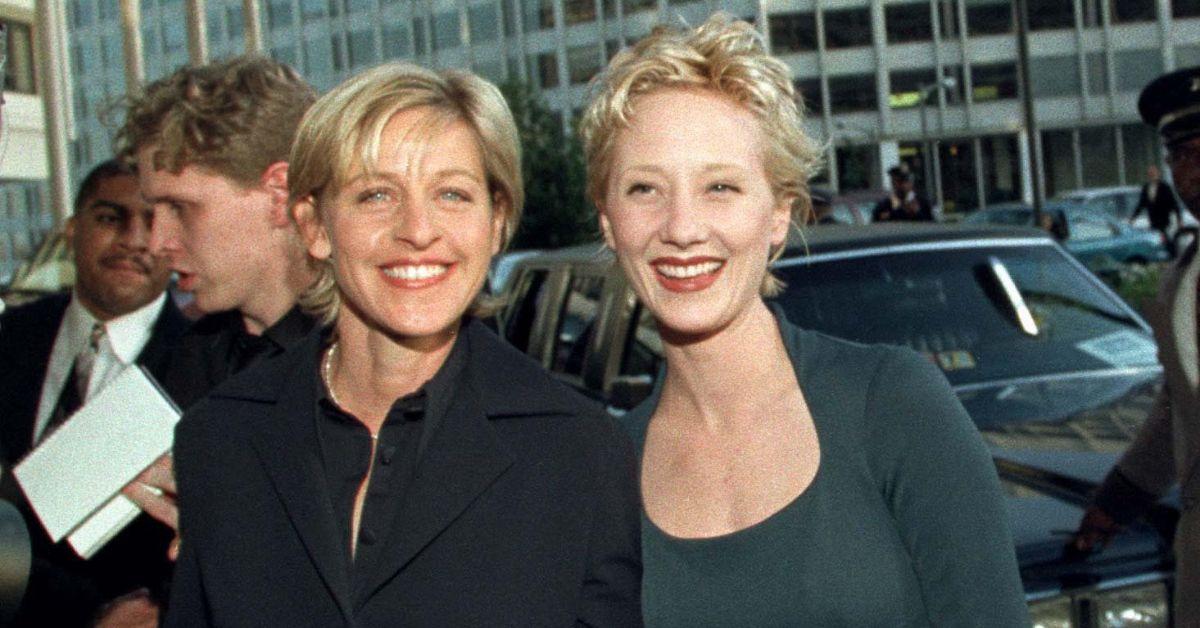 "They were always fighting about who got the most attention," said another friend.
The arguments peaked during filming of the HBO movie If These Walls Could Talk 2, when Heche directed DeGeneres and co-star Sharon Stone.
Heche was heard telling her lover: "Sharon enjoys those bed scenes with you a little too much, honey. You look just a little too happy when you're cuddling together."
Article continues below advertisement
In an attempt to hold on, Ellen pleaded with Anne to have a baby with her. But Anne didn't want to commit, it was claimed.
Another source recalled how he saw them eating at Fred Segal's clothing store in Los Angeles.
"There was this baby sitting with his mother and Ellen and Anne were totally taken with him. Ellen said, 'We need one of these,' but Anne just smiled. I remember thinking at the time that Ellen really would love a kid, but Anne didn't seem too keen on it."