Anna Wintour Visibly Shaken When Asked To Show ID At NYC Play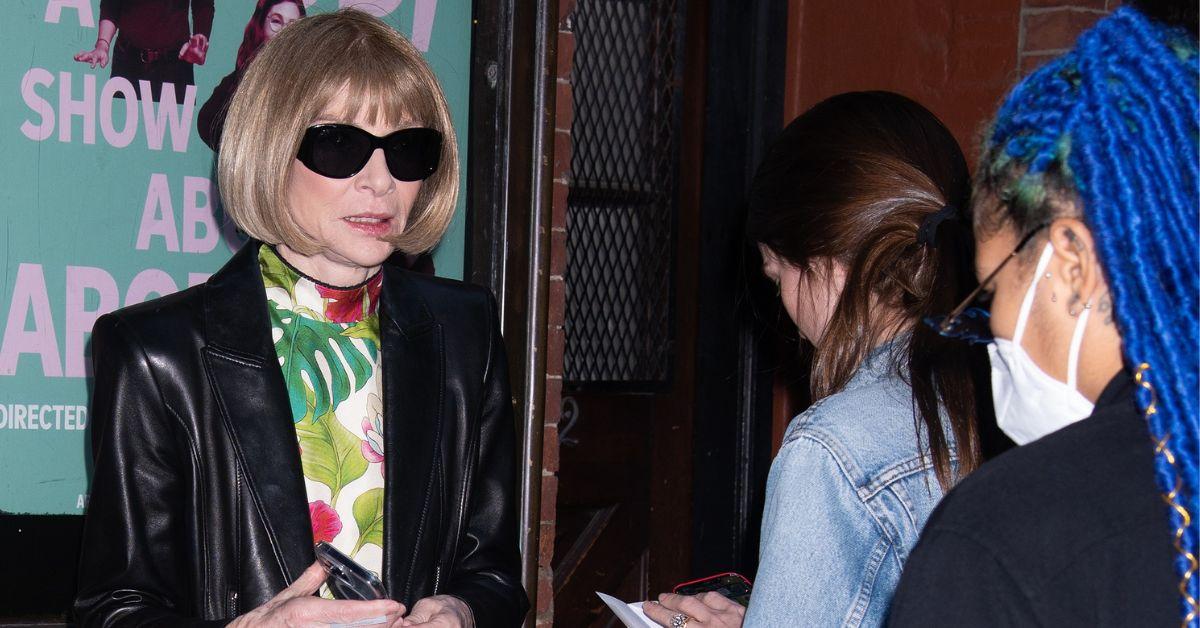 Anna Wintour was shocked after being asked to show proof of identification earlier this week as the Vogue editor-in-chief attempted to see an off-Broadway play titled Oh God, A Show About Abortion alongside her 34-year-old daughter.
On Monday night, as the 72-year-old Vogue legend arrived at the Cherry Lane Theatre, she was asked to show not only her vaccination card but also a photo ID.
Article continues below advertisement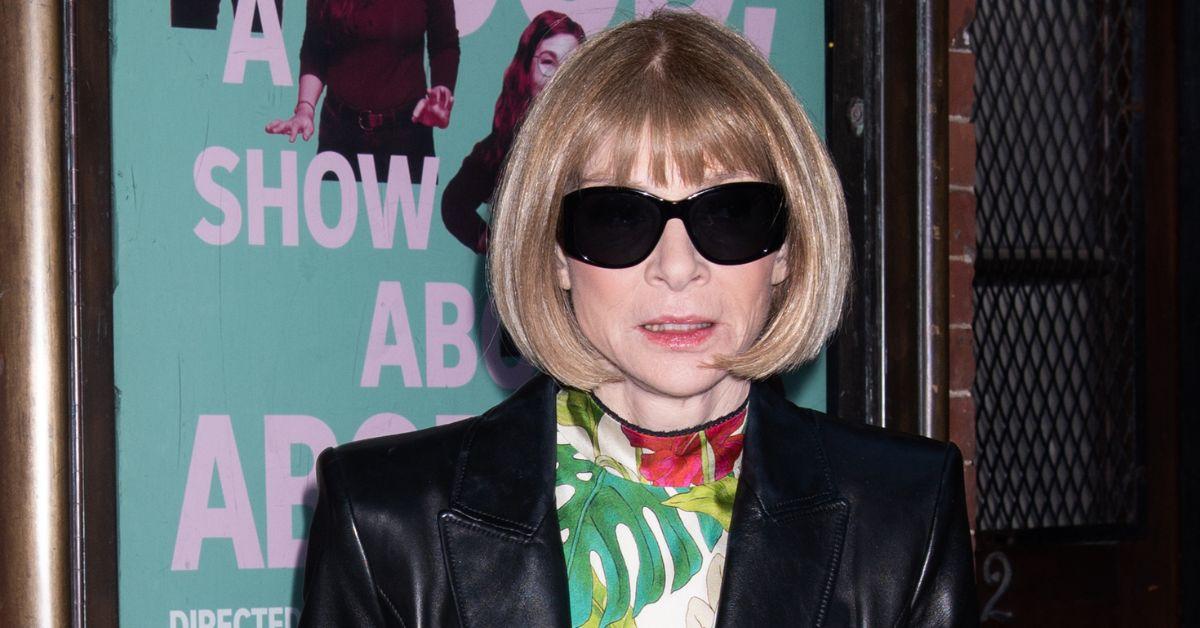 Wintour was quick to present her vaccine card, but the journalist was reportedly surprised and even slightly taken aback when the doorperson failed to recognize her as the famous Anna Wintour and proceeded to request a proper document proving her identity, according to a video obtained by Page Six.
Despite the protocol put in place for all attendees, a publicist reportedly intervened and informed the doorperson that Wintour did not need to present her ID to be let into the theatre.
Article continues below advertisement
After the minor incident, the video shows Wintour and her daughter Bee Shaffer happily entering the theatre to attend the opening night of Alison Leiby's one-person play Oh God, A Show About Abortion.
Besides Wintour and her daughter, the play was also attended by Sex and the City star Cynthia Nixon, who did not hesitate to share her thoughts about both the play and the recently revealed and highly controversial Supreme Court draft suggesting the nearly 50-year-old Roe v. Wade ruling is set to be overturned.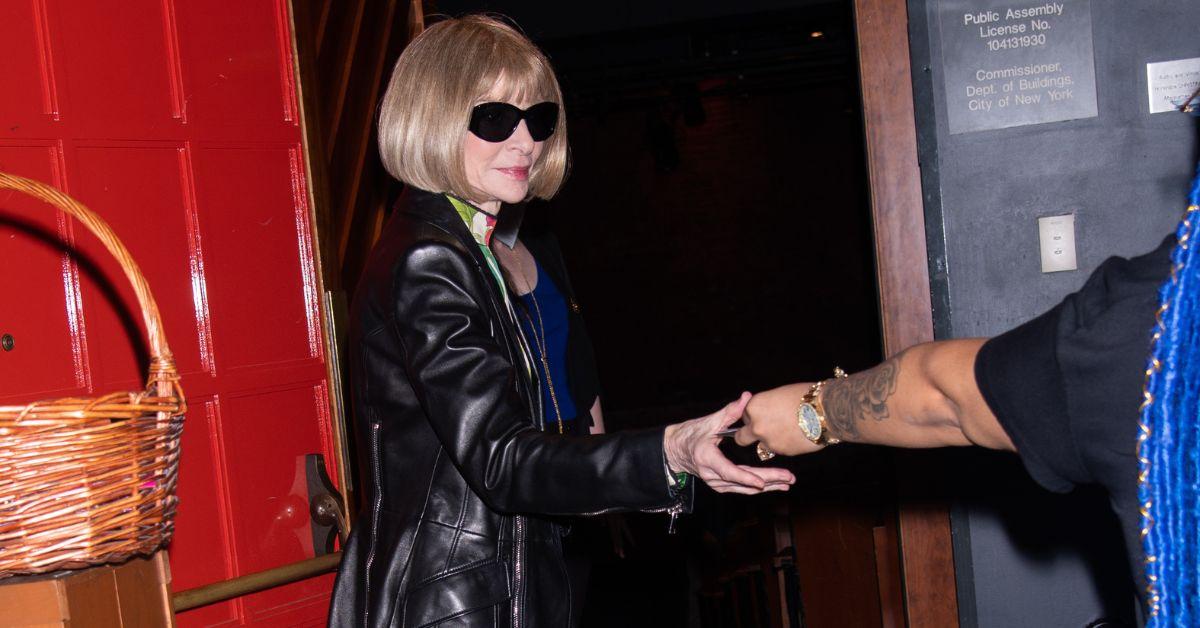 "Of course, we still have to worry about back-alley abortions," Nixon told the outlet. "But what we really have to worry about is legal challenges and women and healthcare professionals and mothers and Uber drivers being thrown in jail."
"It's really hard to understand," she added.
Article continues below advertisement
While Wintour did not comment on the incident over the ID, nor share her thoughts regarding the likely demise of Roe v. Wade, the Vogue editor-in-chief also failed to comment on recent reports that a number of her employees are planning to unionize and protest her fashion magazine's alleged "unethical practices."
As Radar reported, Wintour and Vogue were accused last month of using people of color and other racial backgrounds to fulfill a "diversity quota."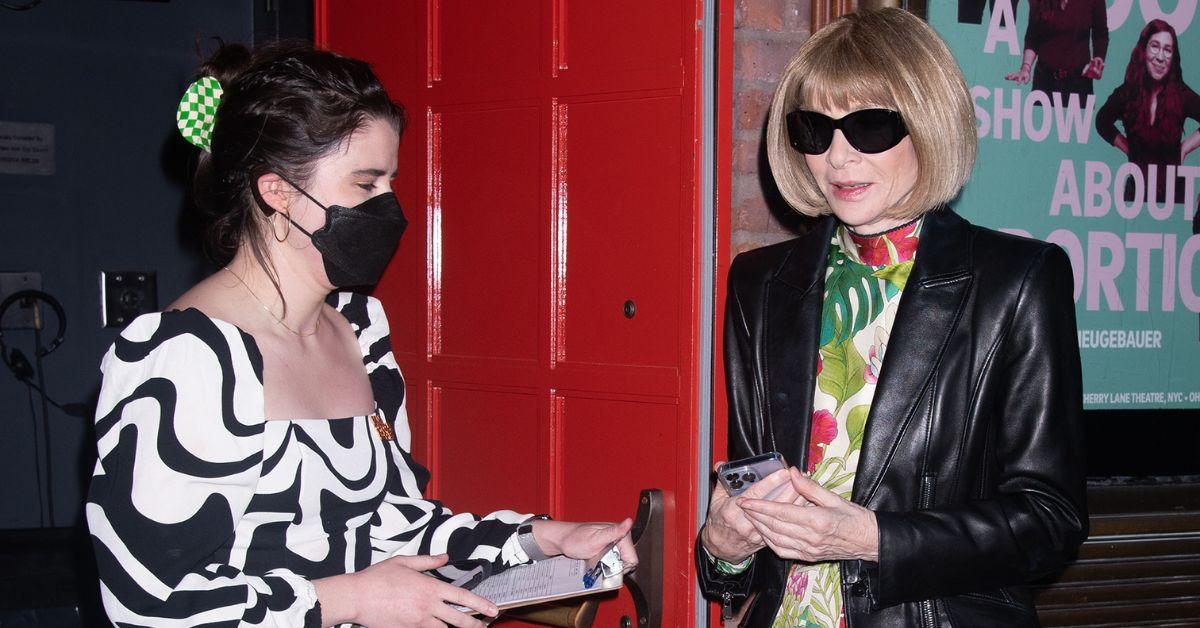 "We're unionizing for a future where any worker from any background can thrive," union spokesperson Cortni Spearman said at the time.
"Everyone answers to Anna," another angry employee said. "The idea she's not involved, given all the effort she has been putting in lately to make Vogue 'woke' is hard to swallow."
"The workers are rising up in mutiny. London will be next."