Angelina Jolie's Son Pax Makes Rare Appearance, Sports Smile Hours After Investigation Launches Into Woman Who Spearheaded 19-Year-Old Brother Maddox's Adoption
Angelina Jolie's son Pax apparently isn't sweating any questions surrounding the legitimacy of his older brother Maddox's adoption.
Article continues below advertisement
The 17-year-old was spotted on a rare outing and acted as if nothing was wrong, just hours after it was alleged Maddox's birth parents might be alive, and he may have been sold back in 2002 for $100.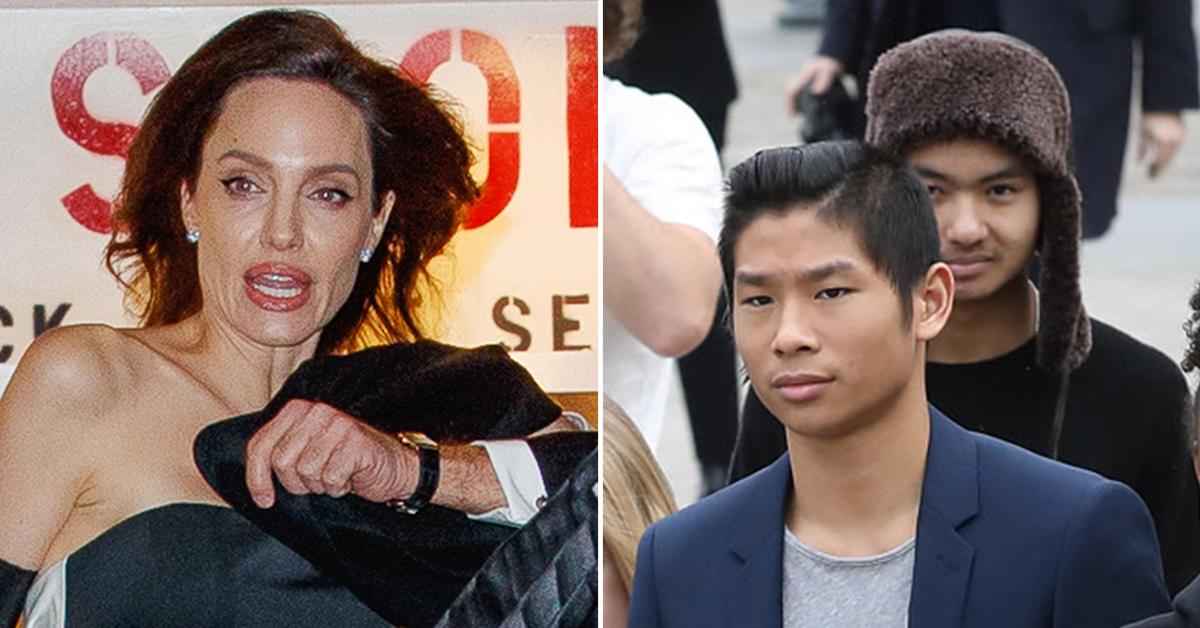 Article continues below advertisement
Despite the explosive allegations, Pax wore a smile and a bucket hat while with a friend in Los Angeles ahead of the weekend.
His appetite wasn't affected either because he was photographed walking into a local In-N-Out Burger.
Article continues below advertisement
It was hard to miss Angelina and Brad Pitt's teenage son -- especially in his blinding pink shorts.
Pax kept it casual, rocking a pair of shark-printed shorts, an oversized white t-shirt, high socks, and plain sneakers.
Article continues below advertisement
He seemed to be in the best of spirits during his burger fix on Friday -- despite a new documentary vowing to investigate the woman behind his brother's adoption.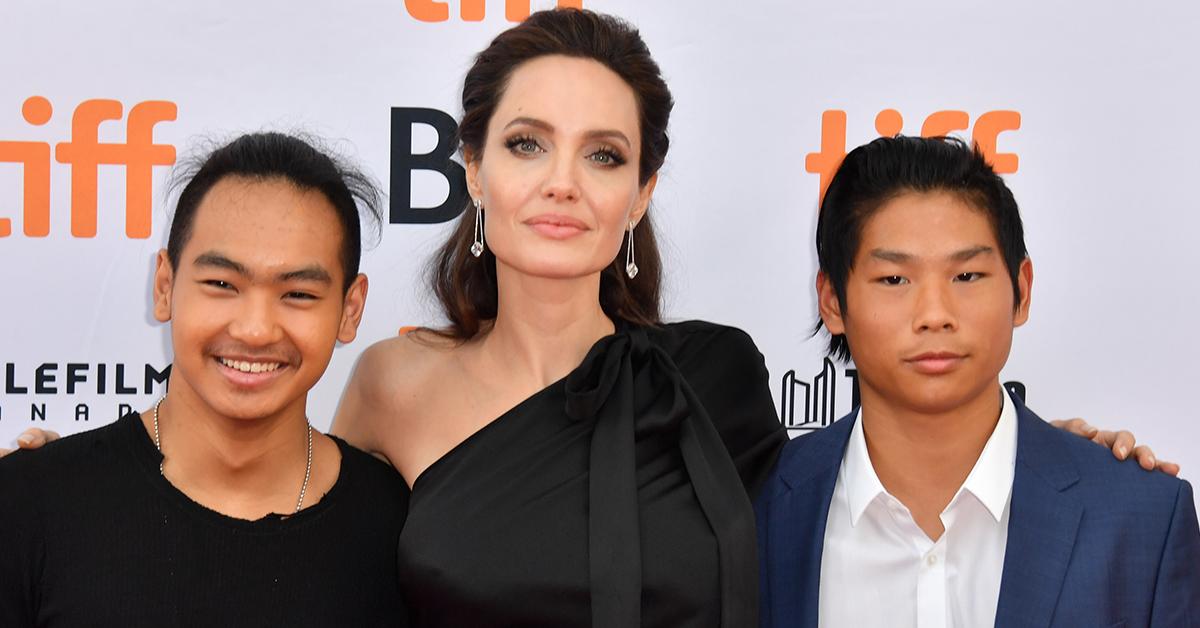 Article continues below advertisement
As RadarOnline.com reported, filmmaker Elizabeth Jacobs is launching an investigation that will highlight Lauryn Galindo, the person behind several alleged "unethical" Cambodian adoptions.
Article continues below advertisement
Angelina used Galindo in 2002 to help her obtain Maddox from the poverty-stricken country.
In the past, Cambodian child welfare workers have suggested Maddox may have been sold by his birth mother for $100.
Article continues below advertisement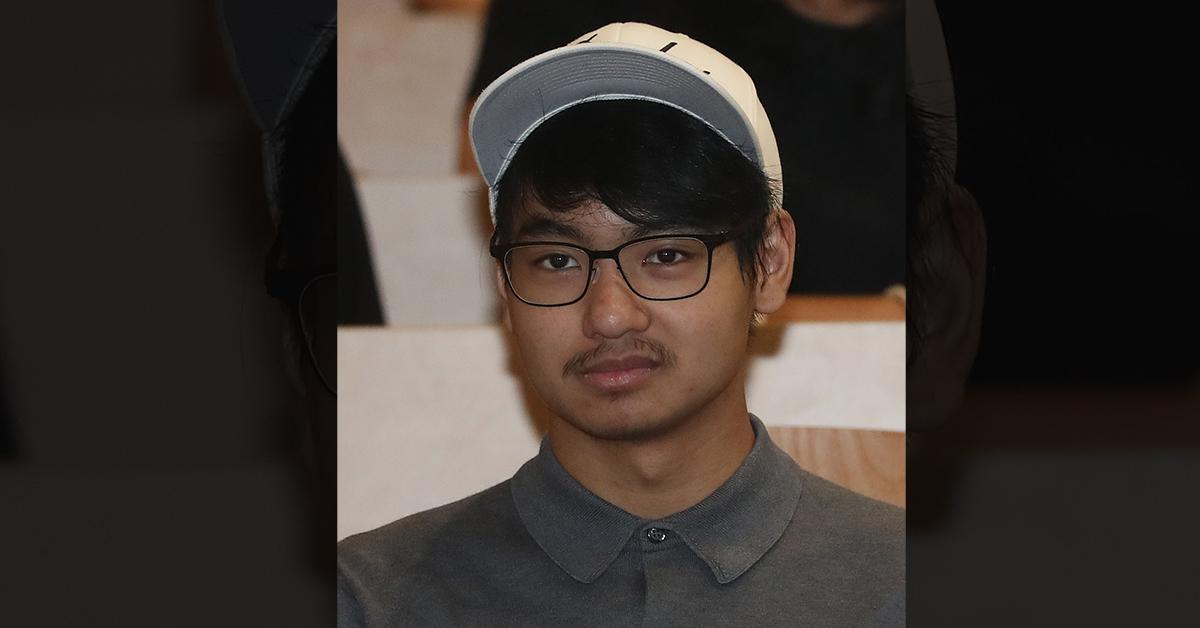 Kek Galibru, who is the head of the human rights agency Licadho, once said, "I'm sure that this child [Maddox] was not a real orphan and was not abandoned."
Article continues below advertisement
In Jacobs' documentary, The Stolen Children, she takes a hard look at the woman behind Angelina's adoption of Maddox, as well as hundreds of others -- including her own.
Like Maddox, Jacobs was adopted from Cambodia, and her US parents used Galindo.
Article continues below advertisement
One year after Maddox's adoption, Galindo was charged with conspiracy to commit visa fraud, conspiracy to launder money, and the structuring of financial transactions.
Her sister was required to pay a $150,000 fine for falsifying documents to obtain US visas for so-called "orphans.
Article continues below advertisement
In the past, Angelina has vowed that Maddox's adoption is legit. "I would never rob a mother of her child. I can only imagine how dreadful that would feel," she said.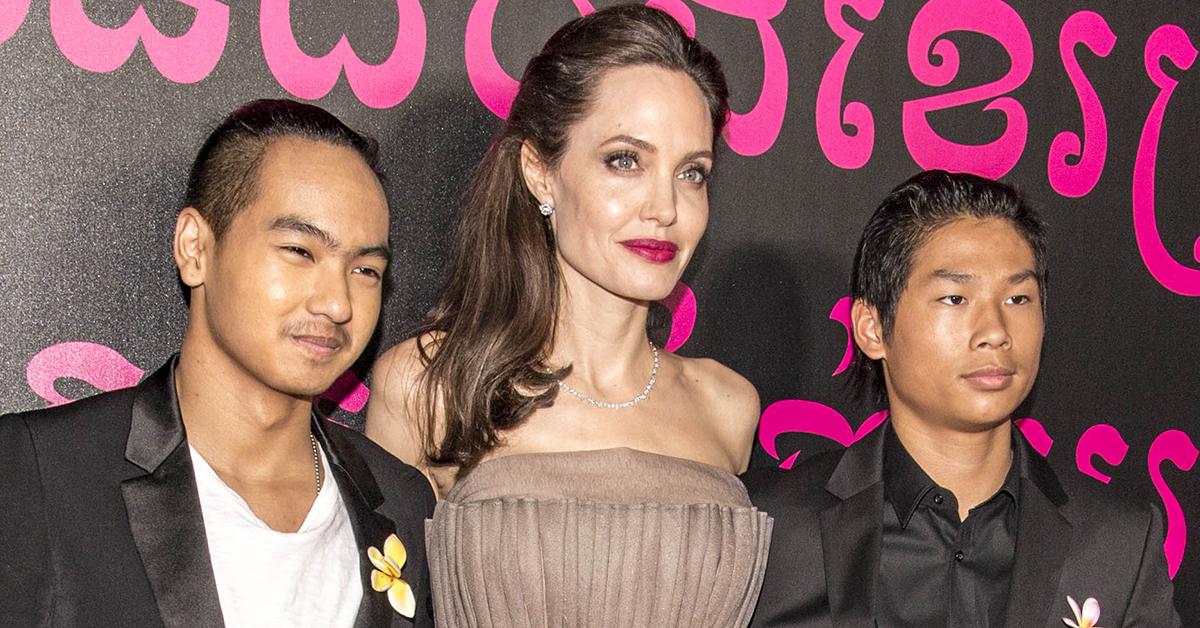 The filmmaker behind the documentary has released a statement clarifying the film is NOT about Angelina or her adoption process. On her website, Elizabeth Jacobs wrote, "First and foremost, this documentary is NOT focused on, or investigating the adoption process of Angelina Jolie's son, Maddox. Jolie's family is not involved in any way with the project, and we would not open any sort of investigation targeted at any individual without their knowledge and approval."
She added, "Secondly, neither my family nor any other family of the children who were involved in the adoption scandal led by Galindo had knowledge of Galindo's actions. Everything Galindo did came out AFTER these families adopted their children."
"This film is meant to shed light on the progress made in Cambodia over the past two decades, as well as delve into a bit of what went on concerning Galindo and the adoptions," she explained.