Angelina Jolie Continues To Flaunt Close Bond With Teen Daughter Vivienne, Duo Looks Thick As Thieves Grocery Shopping Amid Brad Pitt Custody Battle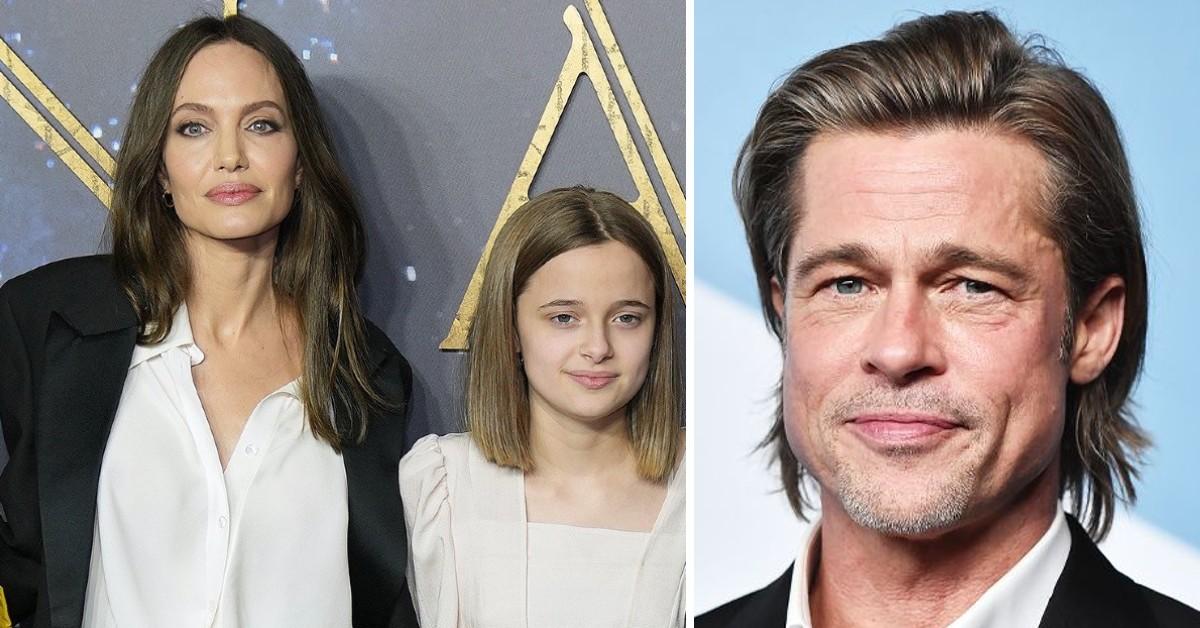 Angelina Jolie can't help but flaunt her close relationship with her teen daughter Vivienne Jolie-Pitt in Brad Pitt's face. The 46-year-old hit actress hit the town with her favorite helper earlier this week as her custody battle with her ex-husband continues to rage on.
Article continues below advertisement
Article continues below advertisement
Covering her curves in dark-colored jeans, Brad's ex-wife stayed warm during the chilly night in a matching oversized sweater and booties. Like most teenagers, Vivienne apparently doesn't feel the cold.
Article continues below advertisement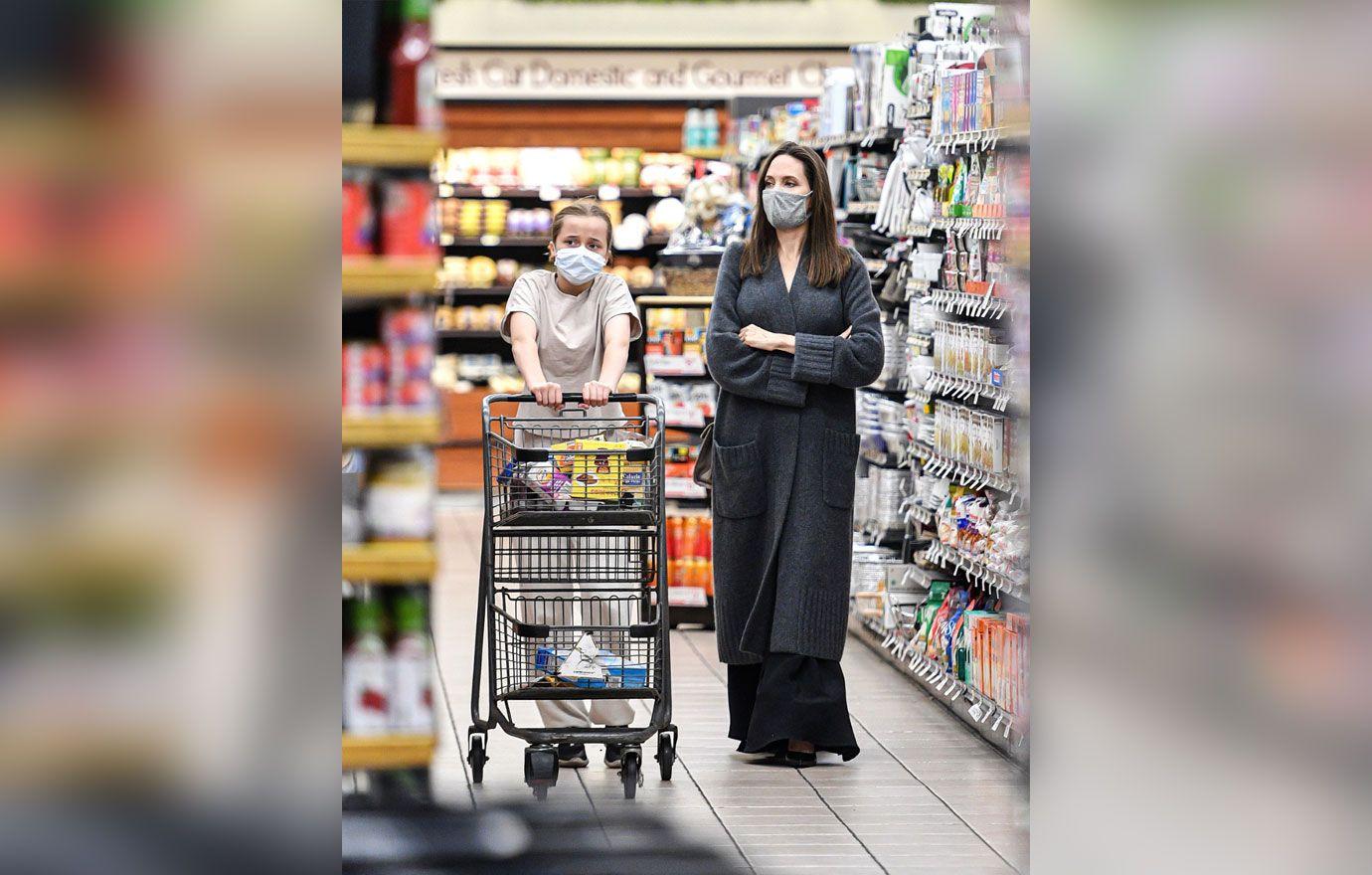 Not only did the teen score her favorite snacks but she had no problem pushing the shopping cart through the posh grocery store as her mom trailed behind her. After Angelina paid, Vivienne even carried the bags full of food to their parked car.
Letting her little girl do all the work, Brad's ex was only spotted carrying a four-pack of flavored soda water.
Article continues below advertisement
Angelina peered at the paparazzi who were stationed outside of the store waiting to get a shot of her with her daughter. Vivienne paid them no mind, keeping her head down and making a beeline for the car.
This isn't the first time we've seen the two bonding without any of Viv's brothers and sisters around.
Vivienne has been seen tagging onto her mom's grocery runs in the past, which probably means she picks out the best snacks. As for Angelina, she's awaiting Brad's next move in their bitter custody battle.
Article continues below advertisement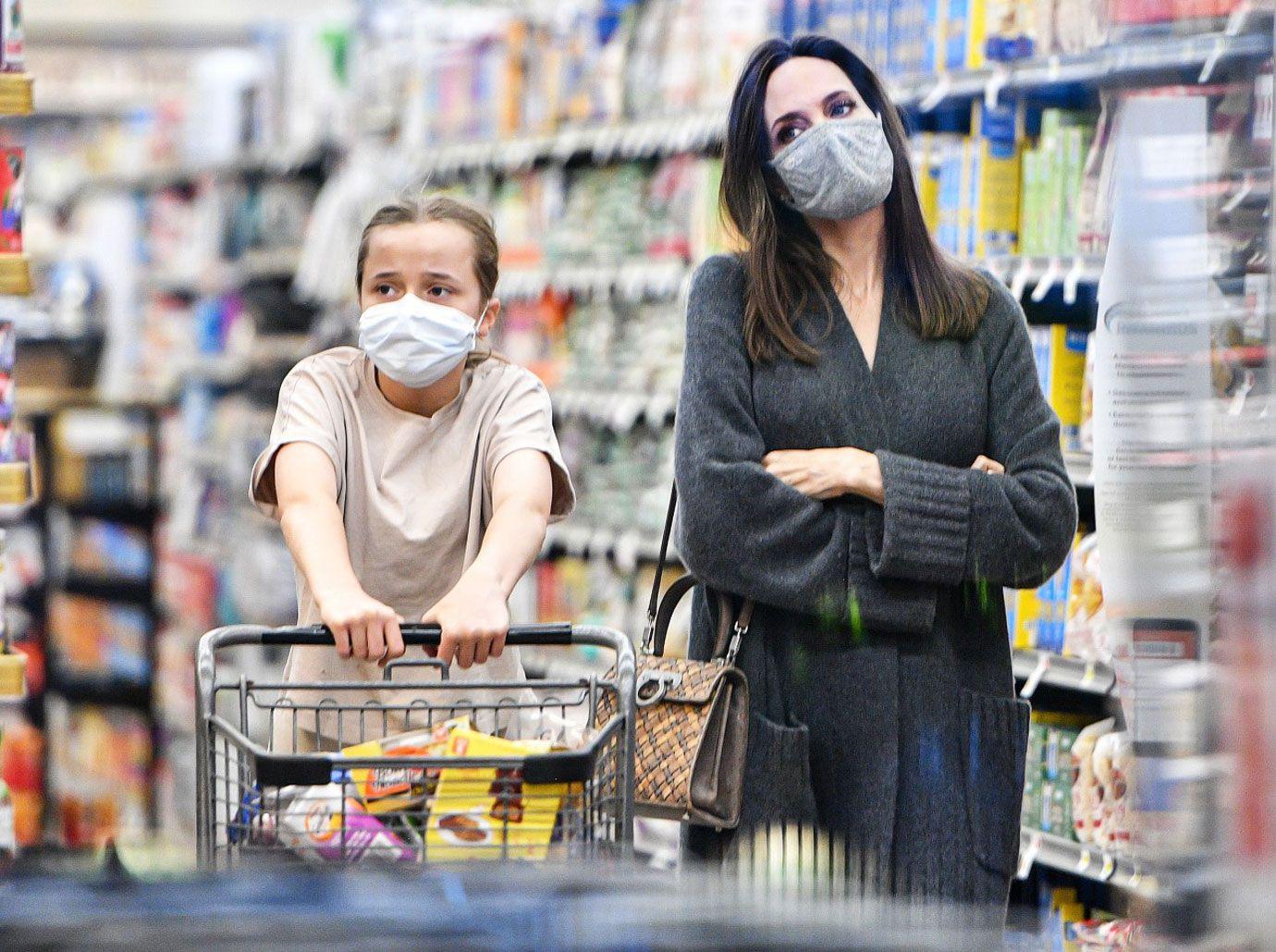 As RadarOnline.com exclusively reported, Brad hit a roadblock in the case. The Once Upon a Time In Hollywood actor got shut down after he requested the California Supreme Court intervene in their custody fight.
The decision came after Judge John W. Ouderkirk granted Brad joint custody of the former couple's five minor children. The game changed when the judge was disqualified after he failed to disclose his business relationships with the actor's lawyers.
Article continues below advertisement
Brad fought hard, claiming the error was so small that it shouldn't overshadow Ouderkirk's joint custody ruling, but Angelina came out on top — at least for now.