Exclusive Details
Angelina Jolie & Brad Pitt's Son Maddox Spotted In 'Good Mood' At Lunch After Reportedly Testifying Against His Father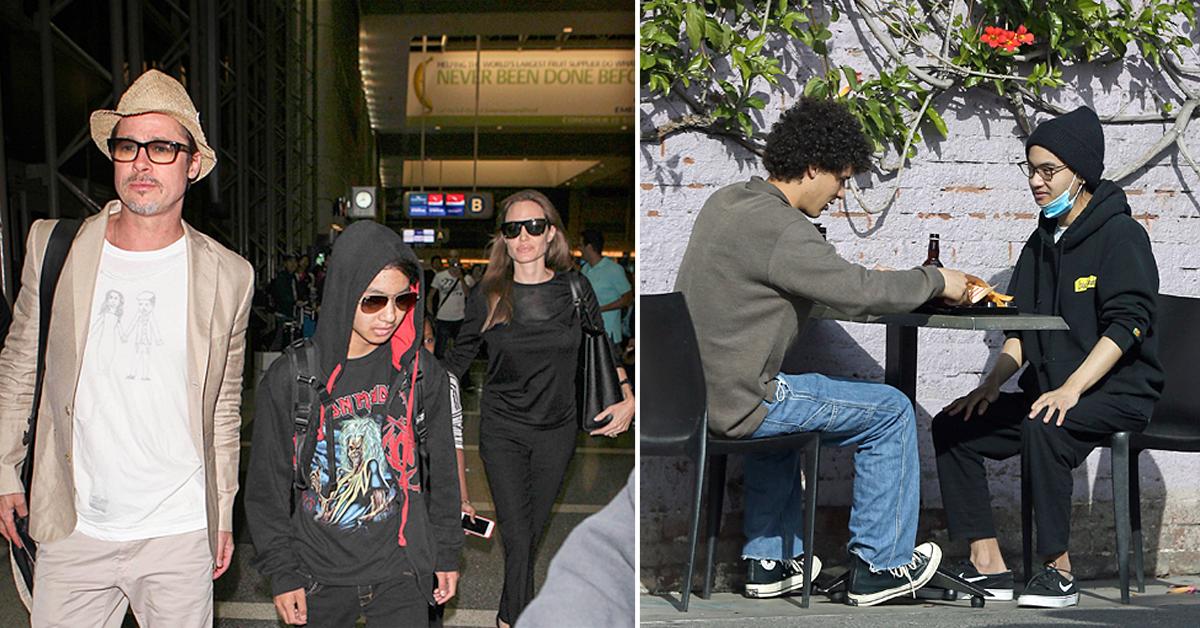 Angelina Jolie's adoptive son Maddox was spotted laughing it up at lunch weeks after he reportedly testified against his father Brad Pitt in court.
19-year-old Maddox was out and about with a friend in Hollywood. The two had lunch at a restaurant named Wurstkuche. We're told they shared food and both drank ginger beer.
Sources say Maddox was in a "good mood" the whole hour and didn't appear concerned with the ongoing court battle between his parents.
Article continues below advertisement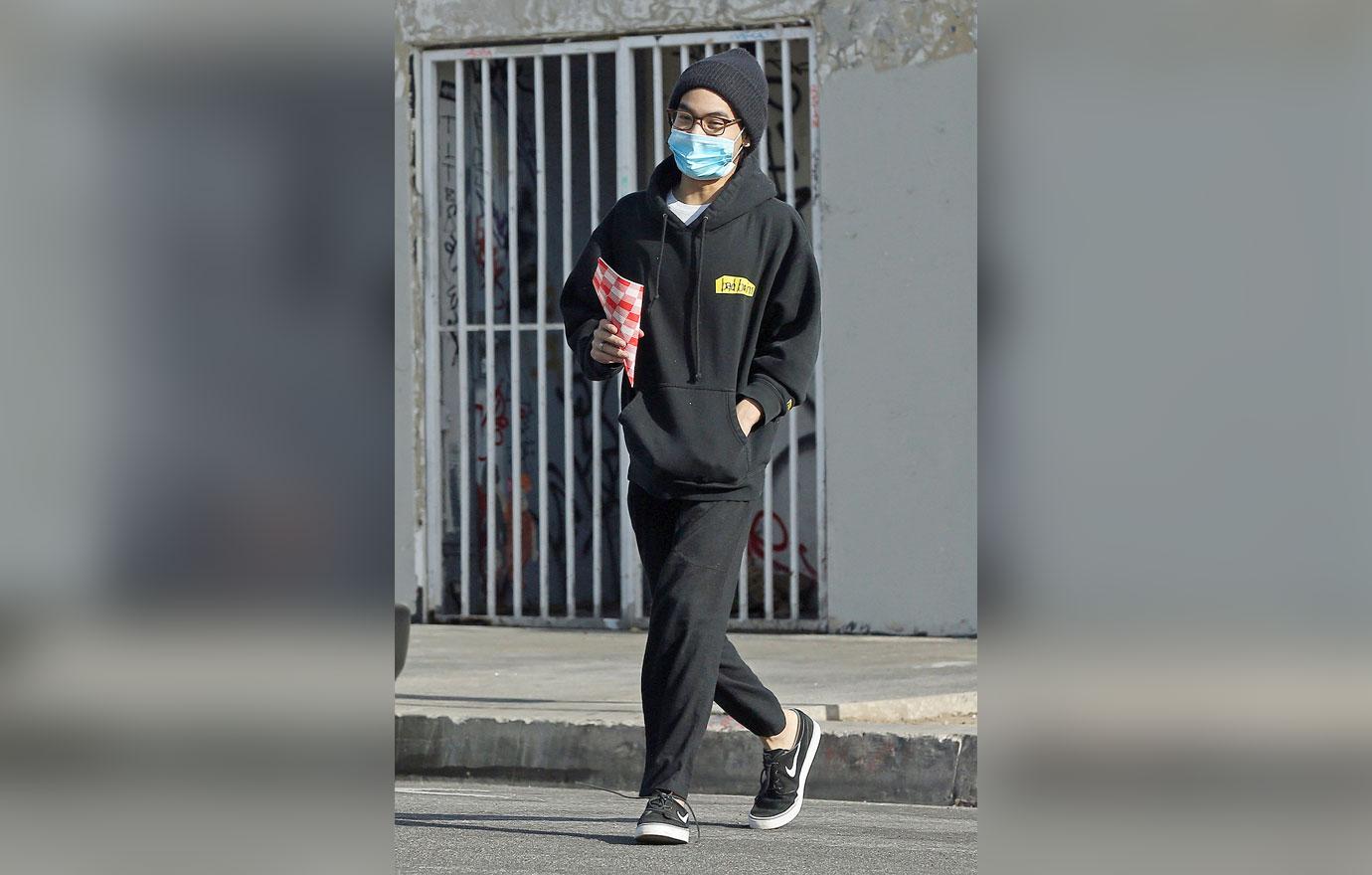 Recently, Jolie filed court documents in her never-ending divorce from Pitt ahead of their upcoming trial. The actress said she was prepared to present "proof and authority" against the actor regarding her claim of domestic violence. She plans to bring up the infamous 2016 incident involving Pitt and then 15-year-old Maddox.
The alleged incident took place on an airplane traveling from Europe to the United States. The Department of Child and Family Services cleared the actor of all child abuse allegations following an investigation into the matter.
Article continues below advertisement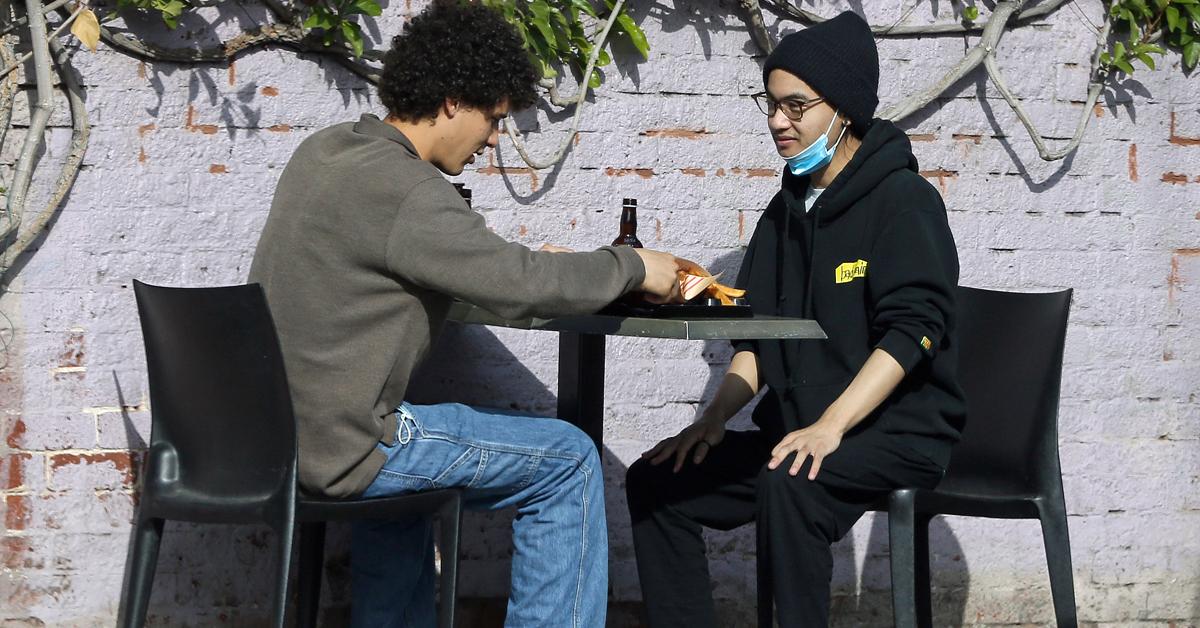 A source told Us Weekly, "Maddox has already given testimony as [an] adult in the ongoing custody dispute and it wasn't very flattering toward Brad."
Entertainment Tonight spoke to a source close to Pitt who claims he is "heartbroken it has come to this." They added, "Those around him feel Angelina's claims are to sway the court in her favor. Brad has never attacked her."
Sources close to Pitt believe "this is just another case of Angelina changing the narrative when it suits her. Aside from the one accusation that she made in 2016 that was investigated and dismissed, there have never been any other records, police reports or even accusations until it suited her case."
Pitt and Jolie first started dating after meeting on the set of Mr. And Mrs. Smith in 2004. They were together for over a decade before getting hitched in 2014.
Two years later, Jolie filed a petition for divorce in Los Angeles Superior Court. She cited "irreconcilable differences" in court papers. In the original petition, she demanded she be awarded primary physical custody of their 6 kids.
The custody dispute only involved their minor kids Pax, Zahara, Shiloh, along with twins Knox and Vivienne. Maddox is considered an adult and can make his own decisions on where he lives. Jolie adopted Maddox from a Cambodian orphanage in 2002. Pitt became his legal father after filing paperwork in 2006.
The trial is set to start in December.