Andrew Cuomo's Ex-Girlfriend Sandra Lee Makes Triumphant Return To NY For First Time Since Disgraced Former Governor Was Charged
Andrew Cuomo may have darted out of New York City in a scandalous hurry, but his ex-girlfriend, Sandra Lee, is still very much welcome in the Big Apple's prestigious social circles they once shared.
Malibu's newest resident flew back to Manhattan for a swanky gala Thursday night, weeks after the disgraced former governor resigned in shame. He has since been charged with crimes uncovered during an investigation into numerous sexual misconduct claims against him.
Article continues below advertisement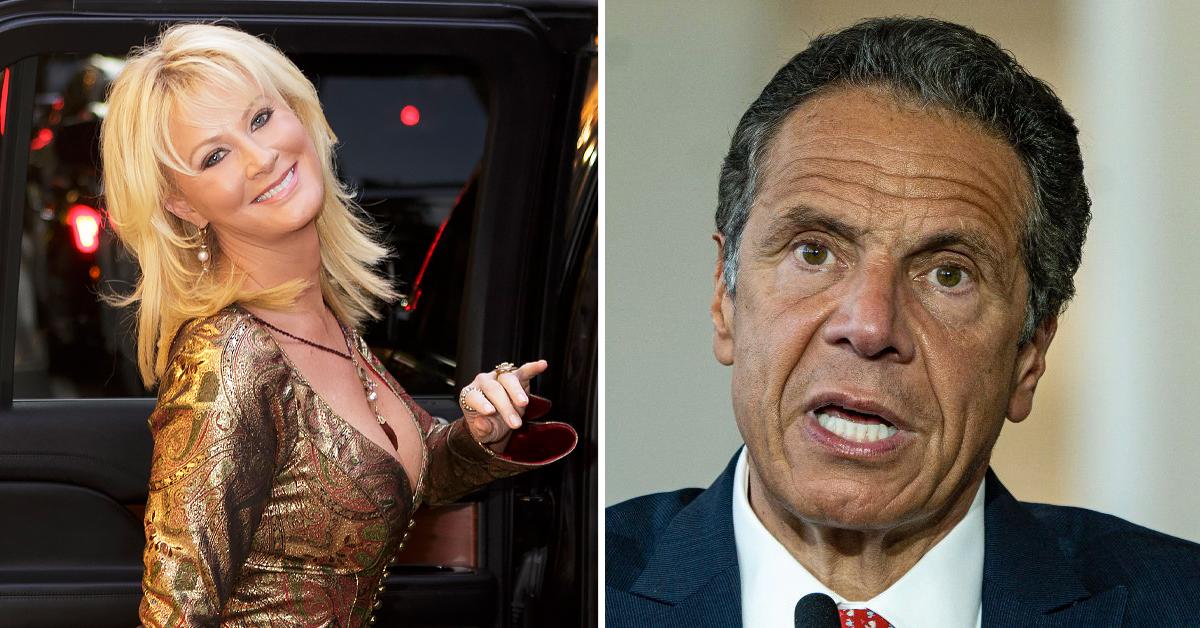 While at the 60th anniversary of The White House Association – which was held at the Metropolitan Museum of Art – Lee spent time with the equally graceful First Lady Dr. Jill Biden, who back in 2016 awarded the 55-year-old chef/lifestyle guru with the City of Hope, Spirit of Life Award. The blonde bombshells even took a selfie together.
Lee was rocking vintage Bob Mackie and an undeniable glow for the evening, looking absolutely stellar.
She attended without her 46-year-old fiancé, actor/producer Ben Youcef, and although she was wearing the gigantic diamond ring he gave her on her right hand, sources assured Page Six that the two are still very much together and "can't wait for the holidays."
Article continues below advertisement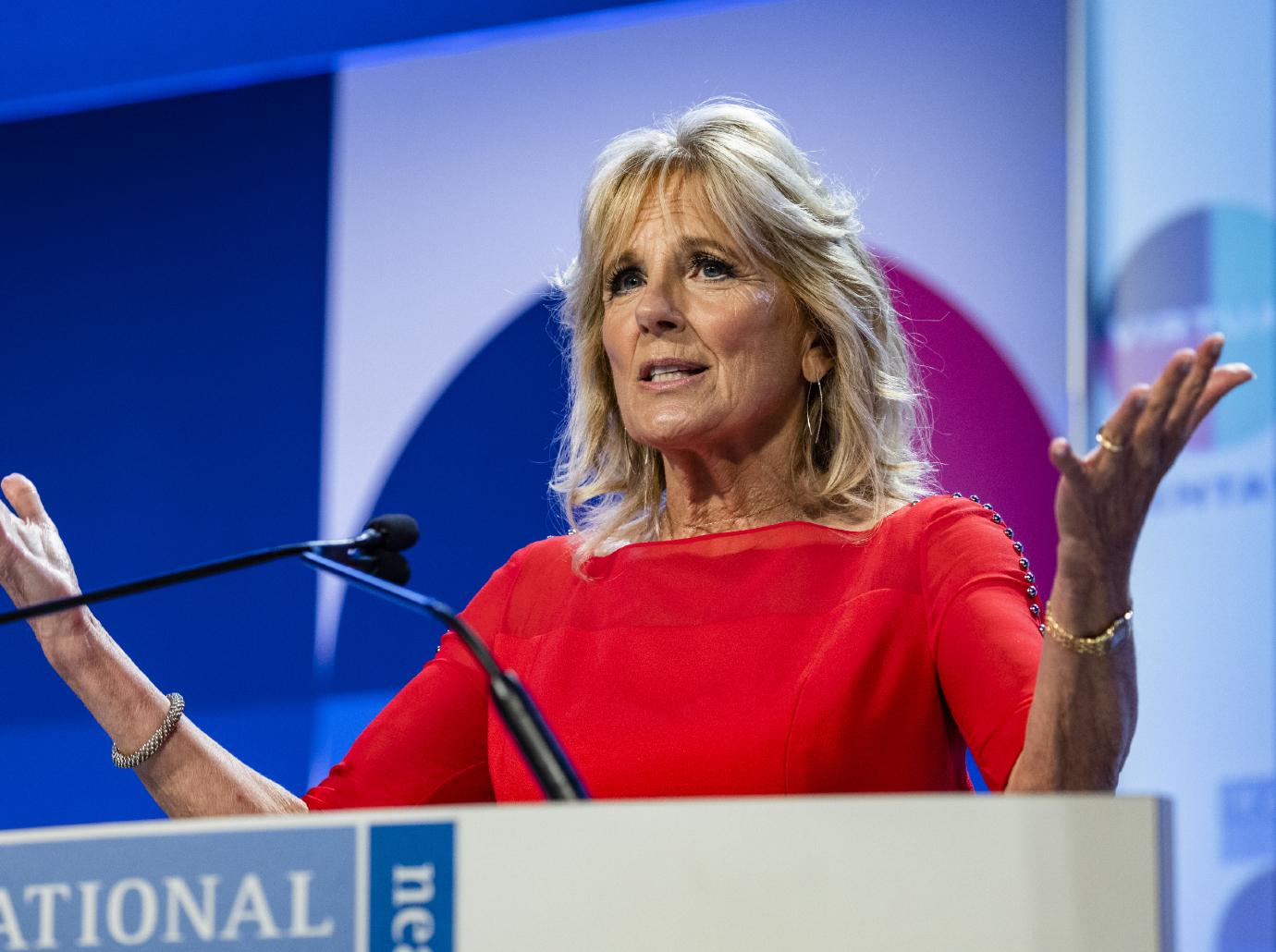 During the soirée, Caroline Kennedy spoke endearingly about her late mother, former First Lady Jacqueline Kennedy Onassis, who set up the association that supports educational projects.
It's the first time Lee has been back to the city her longtime ex used to govern.
Article continues below advertisement
Last week, Cuomo was charged with groping a former aide's breasts in Albany's Executive Mansion "for the purposes of degrading and gratifying his sexual desires." If convicted, the 63-year-old disgraced politician could spend a year behind bars.
Though he's repeatedly denied any wrongdoing, Cuomo announced his resignation from office in August amid the scandal.
On that same day, Lee took to Instagram to share a photo of herself standing in front of a waterfront memorial dedicated to the soldiers who died on D-Day during World War II. She told her followers it was a "sad day" for "many reasons. Many speculated the sentiment also had something to do with Cuomo.
Article continues below advertisement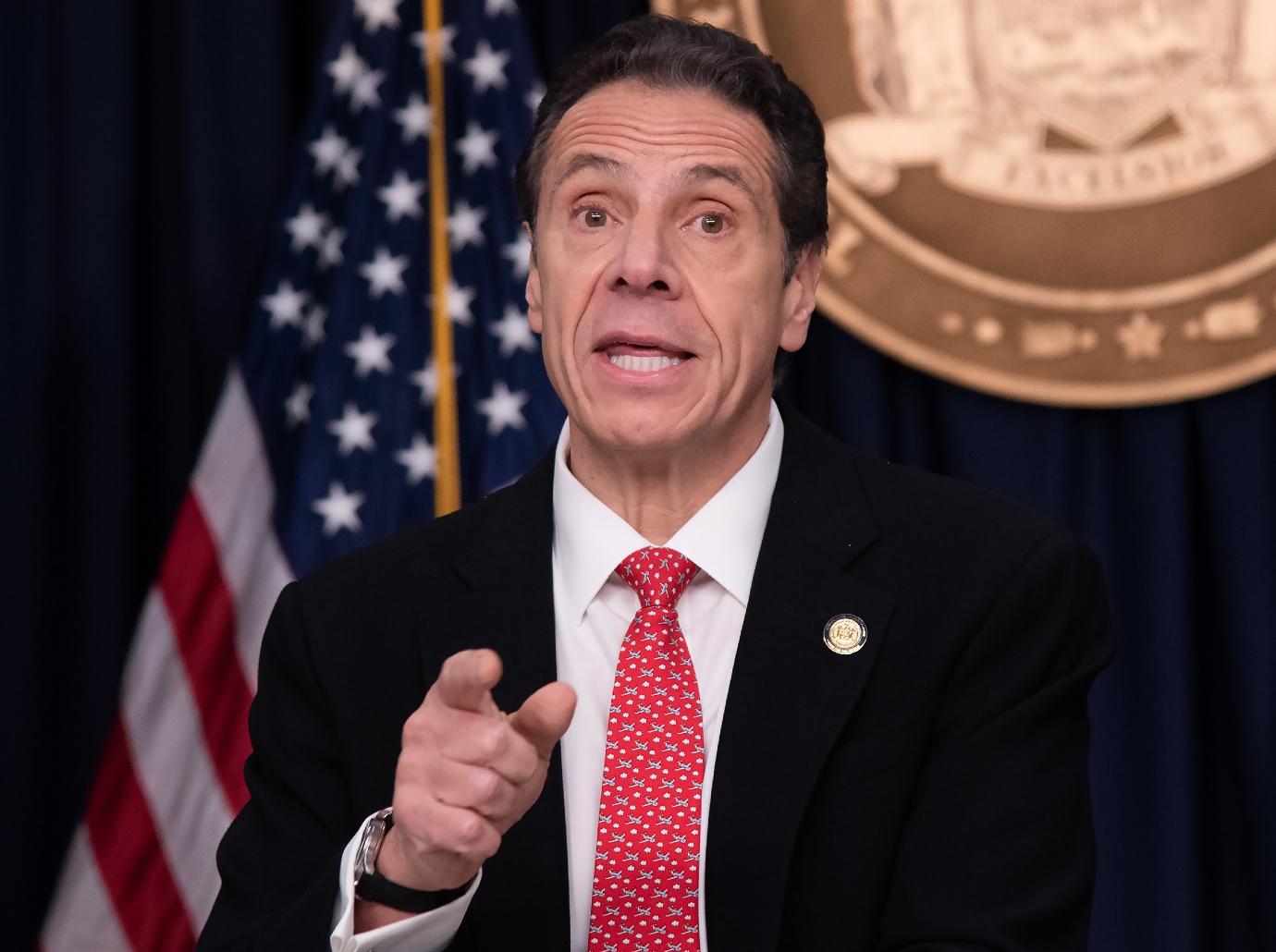 Earlier that month, she had rediscovered her happiness when Youcef proposed in Paris, France.
"Ben really wanted to distract Sandra from all the news, so he whisked her away to Paris," an insider told Page Six at the time. "He knows how hard this has been on her and he wants to make sure she feels loved and supported. Ben is incredibly protective of Sandra. They're soulmates and head over heels in love."
Lee and Cuomo dated for 14 years before their 2019 split.