'American Idol' Alum Syesha Mercado Manifests Getting Her Son Amen'Ra Back, 6 Months After CPS Took Him Away
American Idol alum Syesha Mercado is manifesting having her whole family back together.
Ten days after being reunited with their one-month-old daughter, Ast, Syesha and her partner, Tyron Deneer, are praying they'll get their 20-month-old son, Amen'Ra, back, too.
Article continues below advertisement
The 34-year-old Season 7 finalist put the hopeful message out Sunday night on her Instagram Story, proclaiming, "Affirm with us: Ra is home. Ra is home. Ra is home. Ra is home. Ra is home. Ra is home."
"I am so happy and grateful now that my sunshine is home," she continued. "I am so happy and grateful now that Amen'Ra is home. Amen'Ra is home. Amen'Ra is home."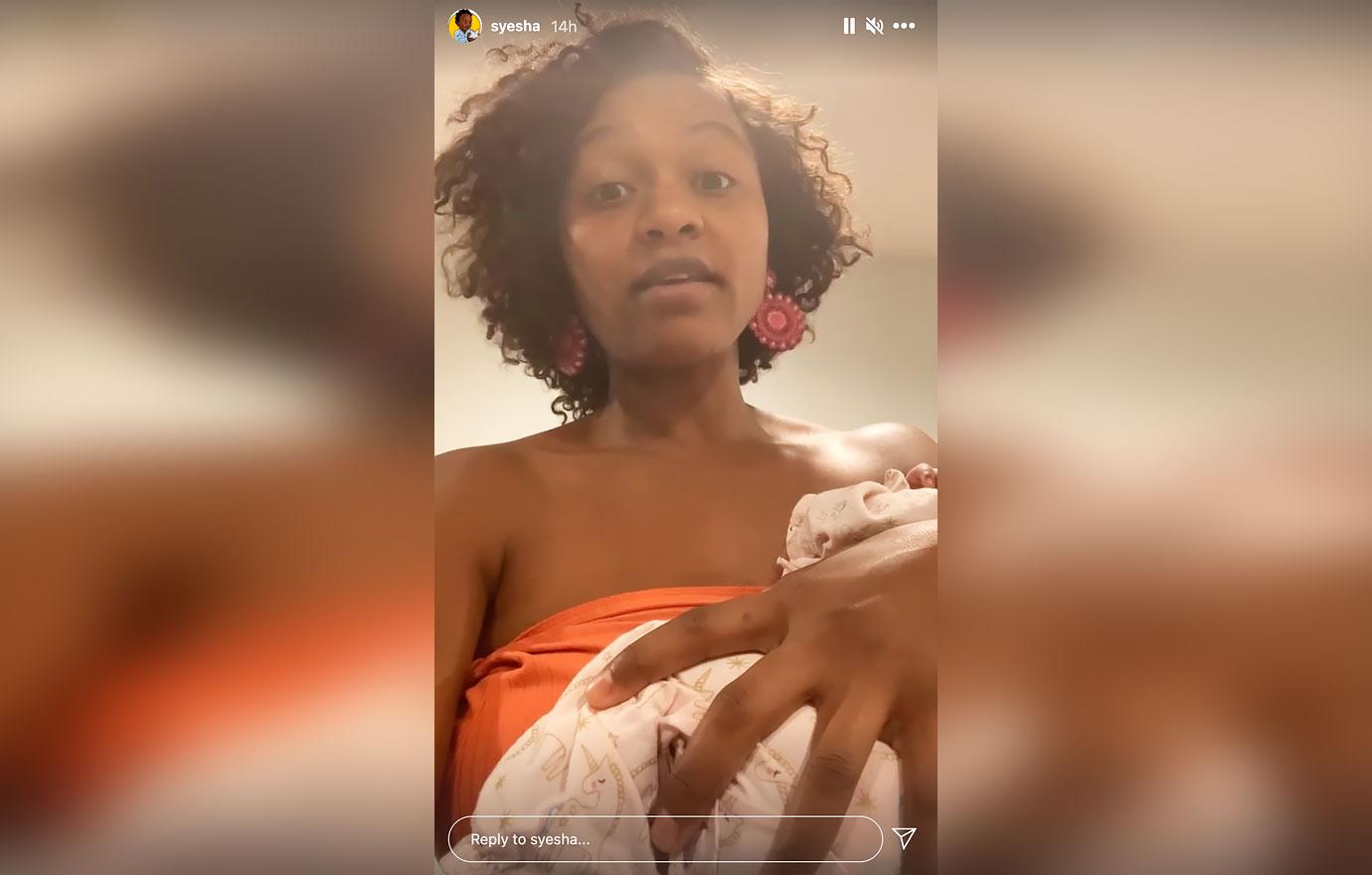 Article continues below advertisement
As RadarOnline.com previously reported, Syesha lost custody of her then-15-month-old son in March after she took him to Johns Hopkins All Children's Hospital in St. Petersburg, Florida, where she and Tyron live.
At the time, she said she had just discovered she was pregnant and that her milk supply had become low. She said she went to the hospital for help navigating the situation and left there without her child.
Syesha said the medical staff accused her of refusing to allow them to administer an allegedly life-saving vitamin B12 shot to Amen'Ra, which prompted Child Protective Services (CPS) to step in.
Syesha said she "never refused a B12 shot, and at no point was he on the verge of death."
Article continues below advertisement
She said Ra was then "placed with a foster family without interviewing qualified relatives or friends of our family for placement while they investigate. He was later moved to another caretaker."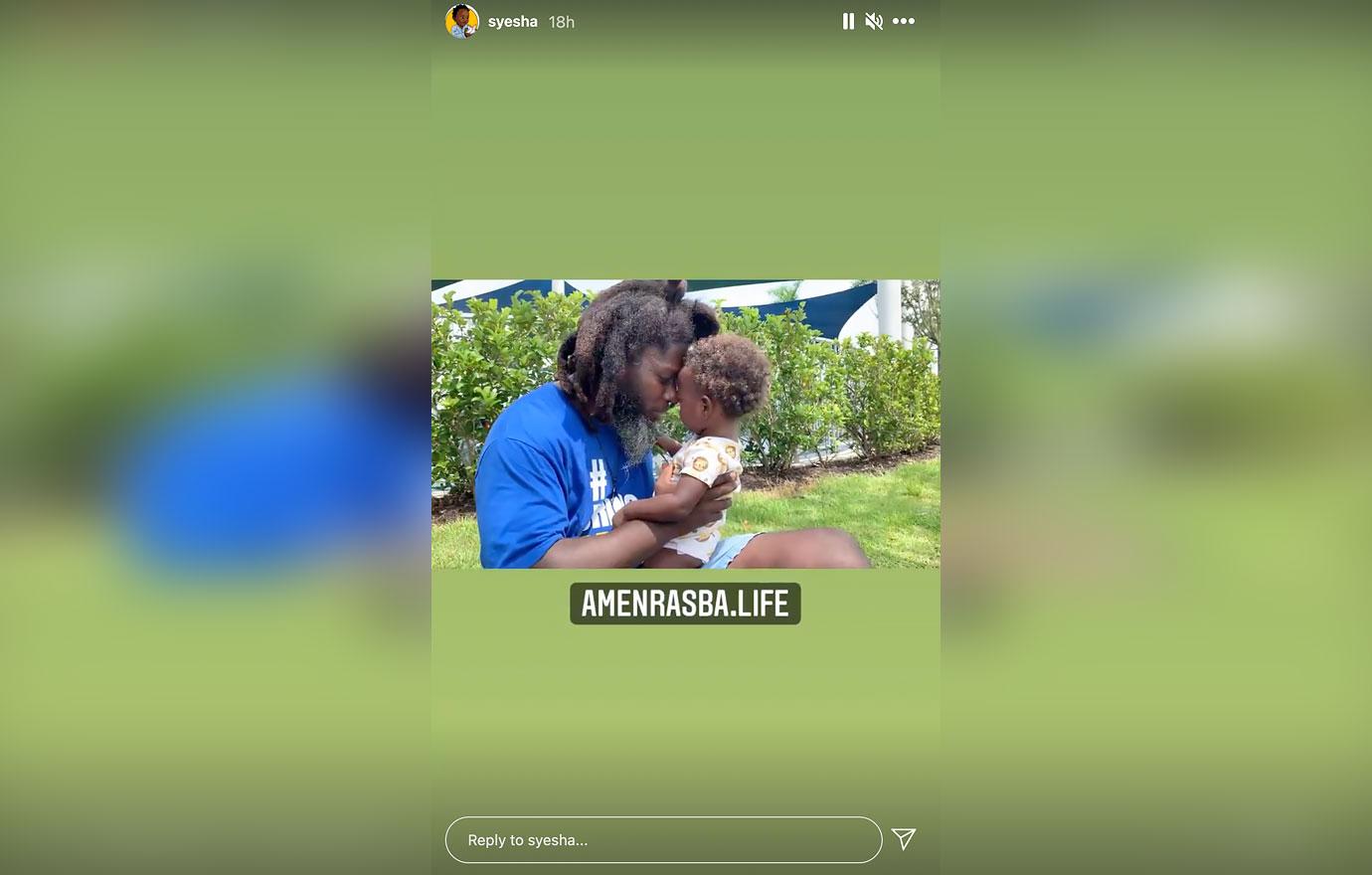 Article continues below advertisement
The decision to have Amen'Ra removed from the couple's care was overseen by Dr. Sally Smith, who has reportedly been linked to several unfounded child abuse allegations that have resulted in child-parent separations.
The couple also claimed racial discrimination may have played a role, saying at the time, "The Manatee County Commissioner recently declared that 'Racism is a county public health crisis.' Our son Amen'Ra is a prime example of that."
Syesha's daughter, who was just 10 days old at the time, was also taken into CPS custody. When police officers pulled the singer over earlier this month, they noticed she had a newborn baby in the car and took her, claiming Syesha was responsible for telling the court about the infant due to her pending CPS case.
Article continues below advertisement
"Now, I can't bond with my [baby] girl and meditate with her on my chest, I can't hold my newborn daughter whenever she cries, or give her the breast milk that my body has produced for her very existence," Syesha said at the time. "My body feels when she is hungry, but I don't get to experience the joy of feeding her. I'm missing the most tender moments of her life. This is a nightmare and every second of every day until they Bring our Babies home."
Article continues below advertisement
After raising almost half a million dollars via GoFundMe, Syesha and Tyron were able to hire attorneys, who have been fighting on their behalf.
"All of the affirmations, all of the prayers, all of the positive thinking and mantras – they're shifting the energy, and they're doing exactly what needs to be done in order to bring our baby home," Syesha said in an Instagram Story video posted hours before her manifestation. "Literally, I envision and I image him every day walking in that door just so happy and saying, 'Mama!'"
"Ra's gonna be home soon," she said. "We're doing everything behind the scenes – our team – everyone is doing everything they need to do in order to bring him home soon."
Article continues below advertisement
It is not yet known whether Syesha and Tyron plan to pursue legal action against any of the involved parties.