Amber Rose All Smiles With Ex Alexander 'AE' Edwards For Family Outing Weeks Before Publicly Accusing Him Of Cheating On Her
Amber Rose and her baby daddy Alexander 'AE' Edwards showed no signs of trouble they were having trouble behind the scenes only weeks before their very public breakup.
The 39-year-old model and her music exec boyfriend were spotted on a family outing back on June 2. It is the last time they were seen together out by the paparazzi.
Article continues below advertisement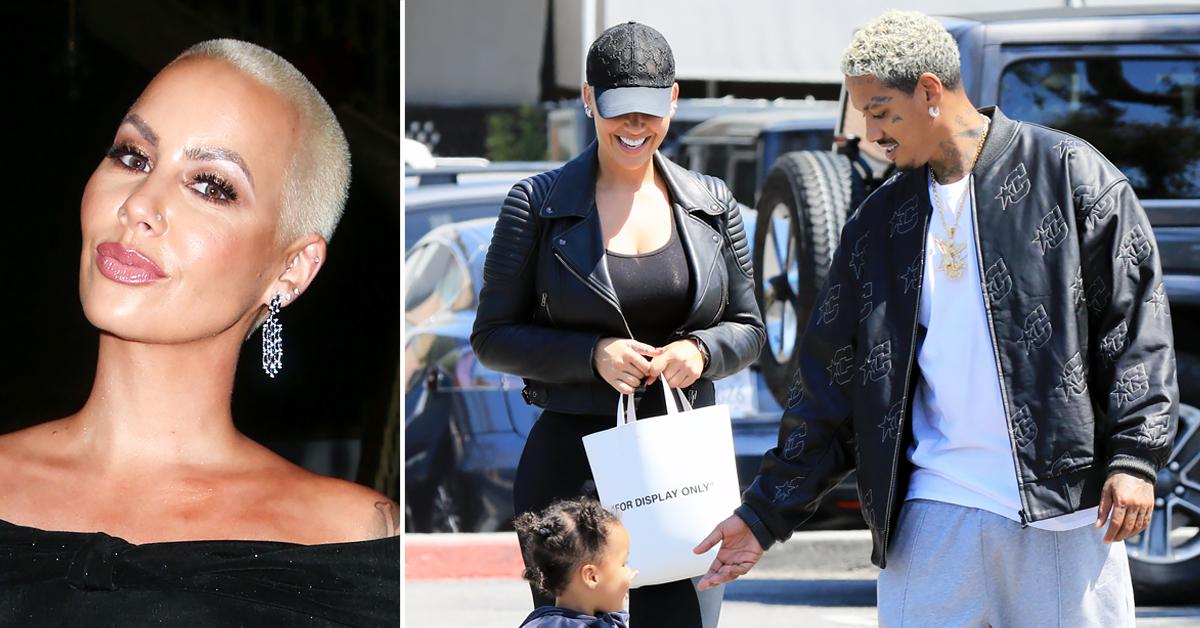 In the snaps, the Slut Walk founder was seen leaving the Beverly Glen Deli in Bel-Air. Amber and AE were accompanied by her son Sebastian (who she shares with ex Wiz Khalifa) and their son Slash Electric.
Article continues below advertisement
Amber was seen wearing an all-black workout ensemble while AE looked casual while rocking his $250k engagement ring.
The family looked happy as they walked to their car together. Amber and AE did not seem close in the pictures as they walked on opposite sides of the children.
Article continues below advertisement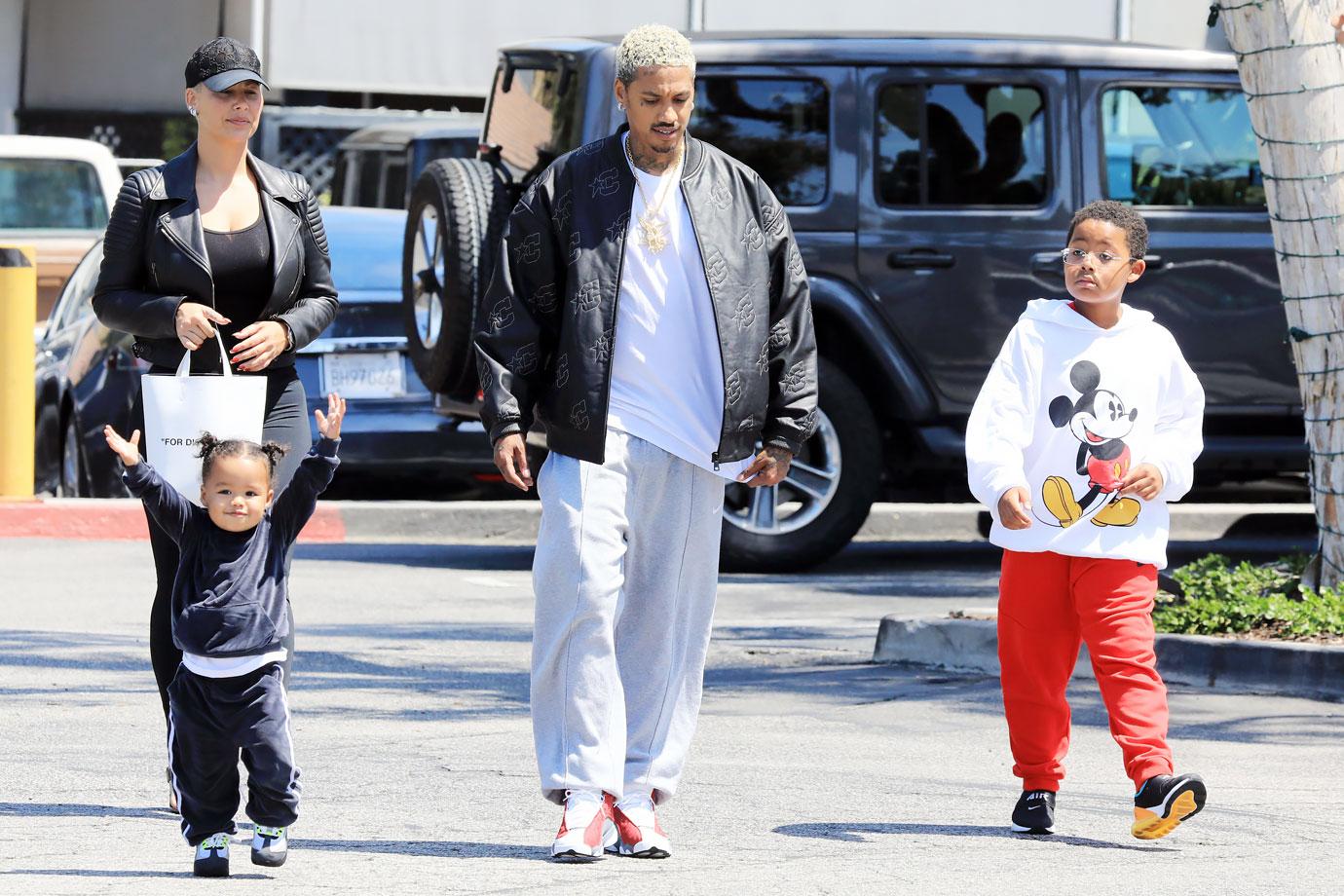 As RadarOnline.com previously reported, earlier this week, Amber decided to layout AE on Instagram. She wrote a lengthy note detailing the last couple of years of her life. She claimed AE has cheated on her numerous times and she's tired of pretending like everything is fine.
Article continues below advertisement
She wrote, "I'm tired of getting cheated on and being embarrassed behind the scenes. All 12 of y'all bums (the ones that I know of there's probably more" can have him."
She took aim at the women who decided to hook up with her baby daddy. She said, "Y'all very much knew he was in a relationship with a baby and y'all decided to fu-k him anyway. I saw all the texts and DMs. Y'all were well aware but y'all don't owe me loyalty so it's whatever."
Article continues below advertisement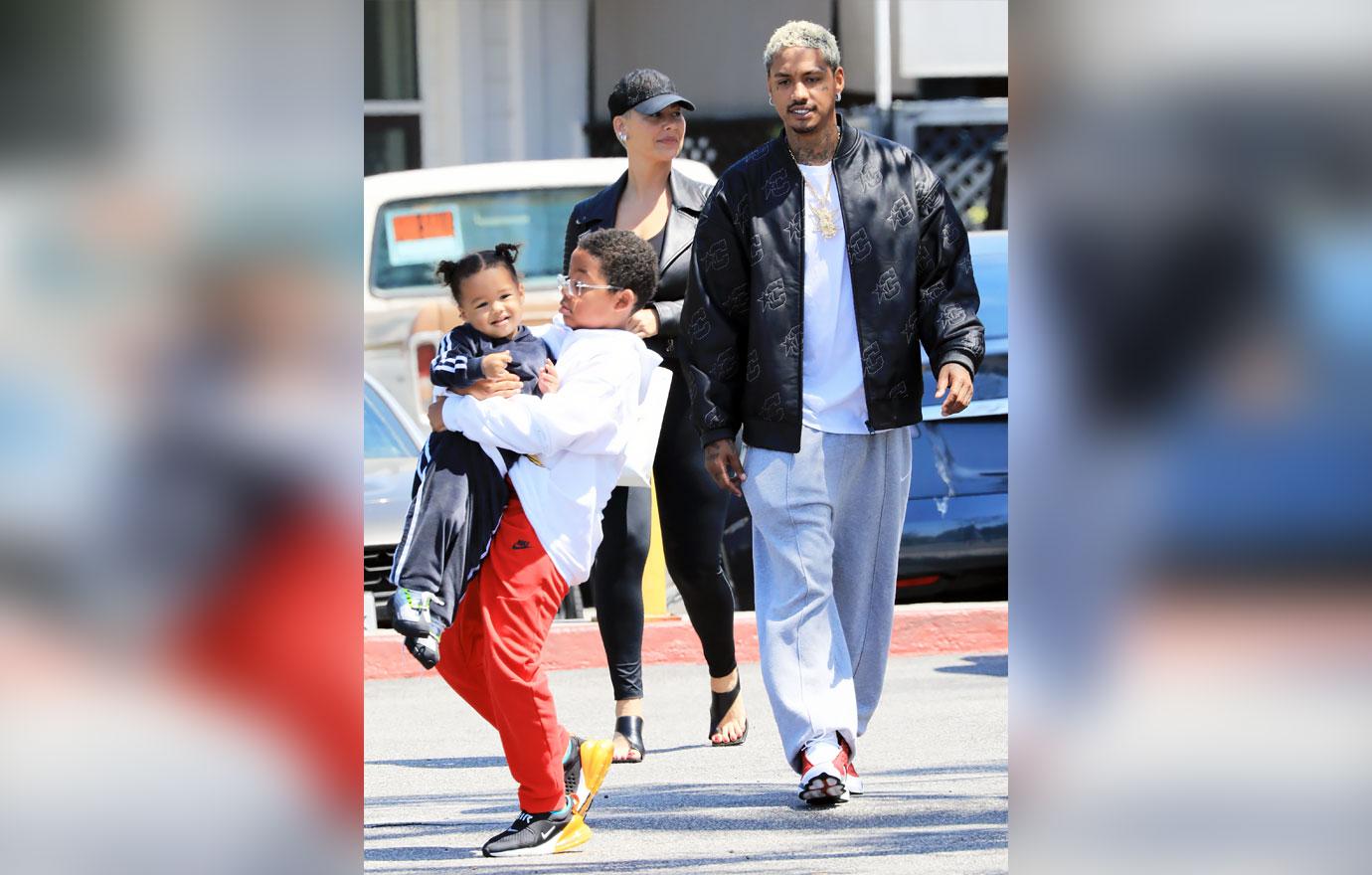 Amber broke down revealing, "I can't be the only one fighting for my family anymore. I've been so loyal and transparent but I haven't gotten the same energy in return. I'll never say the girls name because I'm not in the business of ruining lives but y'all know who y'all are."
Article continues below advertisement
Hours after Amber publicly accused AE of treating her like trash, he decided it was best to talk about the split on a podcast. He admitted to cheating blaming it on his "nature" and didn't seem to feel bad about his actions.
"I mean, she texted me like, if I apologize publicly and all this sh*t, you know, she love me but I don't want to keep doing that to her. I know that I could stop. I could give her a good, solid six months and just really like, deprive myself of my true nature for as long as I can take it but I don't want to live like that," AE revealed.
Article continues below advertisement
During the chat, AE laughed about the situation and never offered the mother of his child an apology.