Amber Heard Is Not Being Investigated By LAPD For Perjury In Johnny Depp Case, Claims Her Attorney
Amber Heard's attorney claims there is no truth to reports that she is being investigated for perjury by the Los Angeles Police Department in connection to an alleged physical altercation with former husband Johnny Depp, RadarOnline.com can exclusively report.
Article continues below advertisement
RadarOnline.com previously broke the news that the 35-year-old actress was granted a motion to dismiss the 57-year-old actor's defamation case against her for a third time by a Virginia judge during a private hearing Friday morning, though if she is found to have wasted the court's time, she will face legal repercussions in the form of sanctions.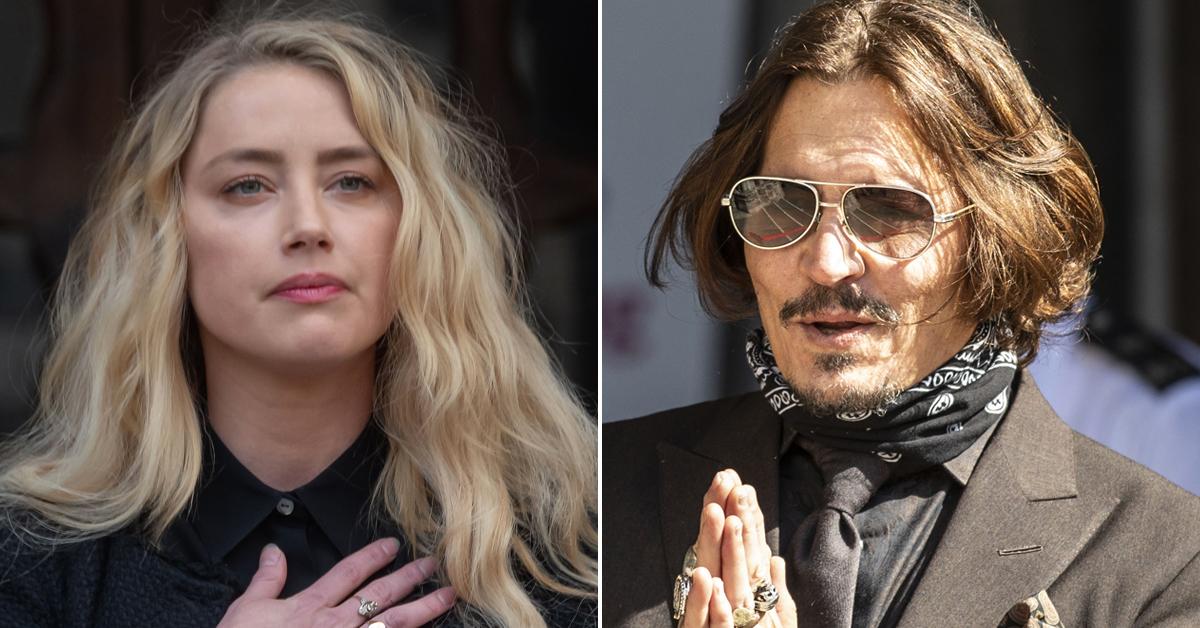 Article continues below advertisement
One of the reasons for said request, say Heard's attorneys, is that she is not being investigated by the LAPD for allegedly staging injuries and a crime scene in connection to a May 21, 2016 incident that took place in the then-couple's downtown L.A. penthouse. Her lawyers claim she is therefore not facing the reported maximum jail sentence of four years.
"The statute of limitations for perjury in California is three years and has long since expired, so an investigation, much less charges, much less a conviction, much less jail time, are impossibilities," one of Heard's lawyers, Elaine Bredehoft, argued in court.
Article continues below advertisement
She went on to claim that the LAPD has "repeatedly denied there's any investigation of Amber Heard," adding that the department "does not even investigate perjury ever."
When contacted by RadarOnline.com, a rep for the LAPD Media Relations Division said they had never heard of the department investigating a perjury case before.
Article continues below advertisement
Bredehoft also accused Depp's longtime attorney, Adam Waldman, of "trying to stir up the press and prejudice a future jury."
Urging Judge Penney S. Azcarate to toss the case, Bredehoft tried to paint a picture showing the turmoil her client would face should legal proceedings continue, including "more intentional fabrications and deliberate misinformation trying to confuse the public, prejudice the jury, inflict harm on Amber Heard and incite the Depp fans to violence."
Article continues below advertisement
Additionally, Heard's team cited the following reasons to have the judge throw out the case: the delay in court activity due to the COVID-19 pandemic and shutdown, the waste of judicial resources, the recent denial by a U.K. judge to appeal the ruling in Depp's defamation lawsuit against The Sun, and all the money both teams have spent (an alleged $20 million each) and will continue to spend on litigation.
Ultimately, the Azcarate granted Heard's request to amend the motion to dismiss for a third time in case she "may be missing something."
Article continues below advertisement
"I will note, however, if it does come after everything and that I am right, at this point, that it is futile and not based on any sound legal basis," she warned, "it will be sanctionable."
She held that Heard is required to file a 25-page briefing with the court by June 14 and that they are due back for a hearing on July 22.