Amber Heard Poses With Baby Girl Oonagh, Daughter She Secretly Welcomed Via Surrogate
Though she kept the surrogacy process and birth of her daughter under wraps, Amber Heard is not shying away from showing off her new baby girl on Instagram.
Article continues below advertisement
"You can take the gal out of LA, but you can't take LA out of the gal #notajuicer," the 35-year-old actress captioned a 10-second video of her standing in front of a large kitchen island, surrounded by fruits and veggies while drinking a green smoothie.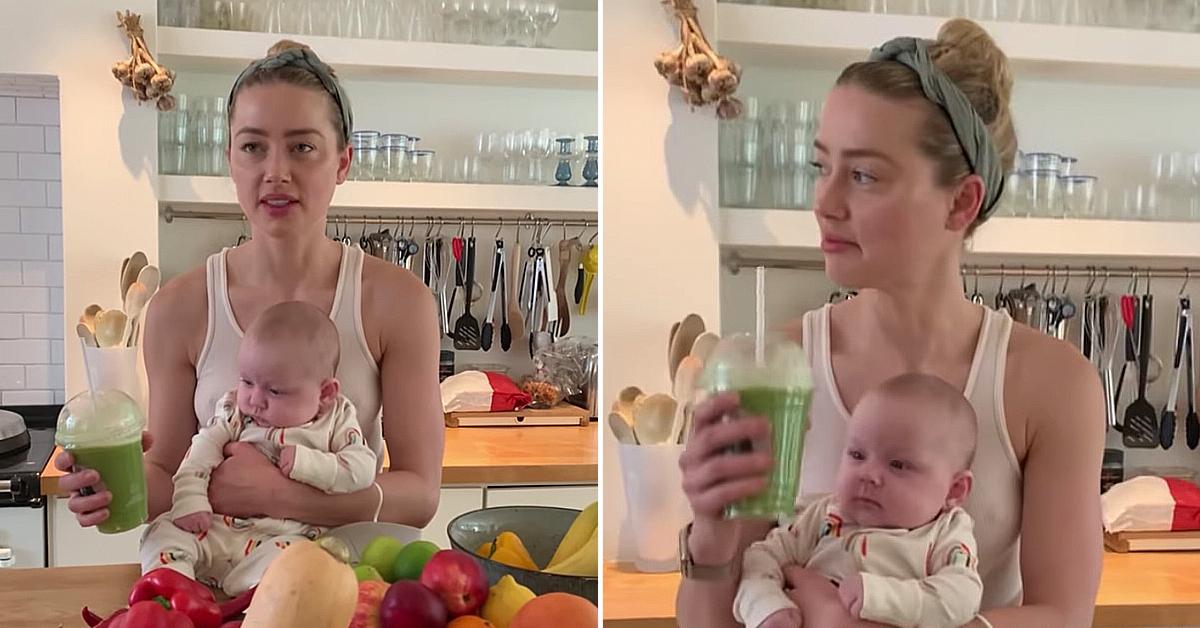 Article continues below advertisement
Sitting in front of her on the counter was 3-month-old Oonagh Paige Heard, who stared curiously at Mommy's funny looking beverage, which Mommy didn't seem too thrilled to be drinking.
After all, she's "not a juicer."
Oonagh was wearing a beige onesie covered in rainbows, while the actress was in a matching-colored tank top and no makeup, hair pulled up into a bun.
She's a new mom, alright!
Article continues below advertisement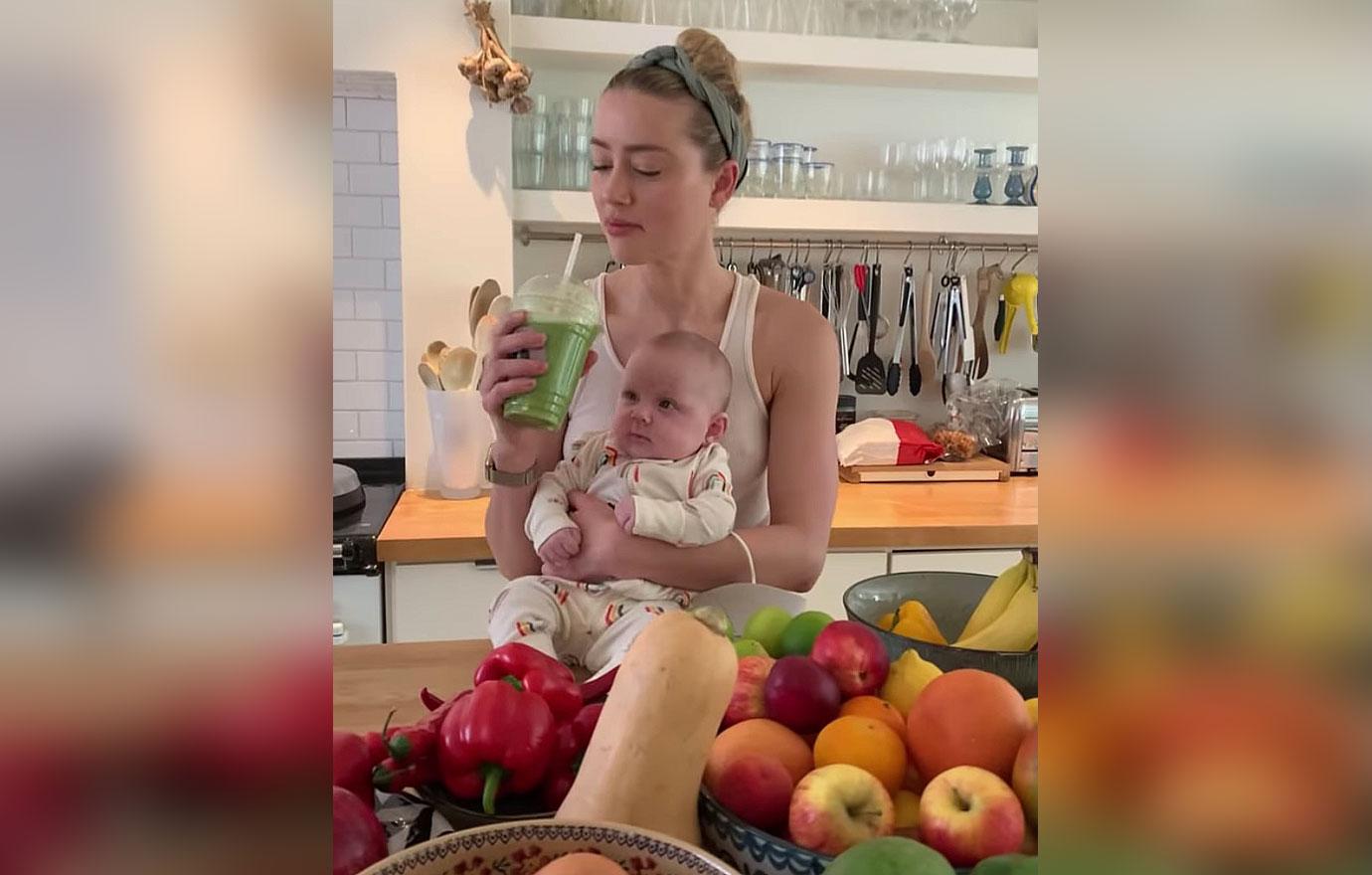 The ex-wife of Johnny Depp surprised the world just days ago when she announced she had a baby.
"My daughter was born on April 8, 2021. Her name is Oonagh Paige Heard. She's the beginning of the rest of my life," Heard wrote in a lengthy Instagram caption, which accompanied a beautiful photo of Oonagh lying on her chest.
Article continues below advertisement
"I'm so excited to share this news with you. Four years ago, I decided I wanted to have a child. I wanted to do it on my own terms. I now appreciate how radical it is for us as women to think about one of the most fundamental parts of our destinies in this way," she explained, adding that she hopes "we arrive at a point in which it's normalized to not want a ring in order to have a crib."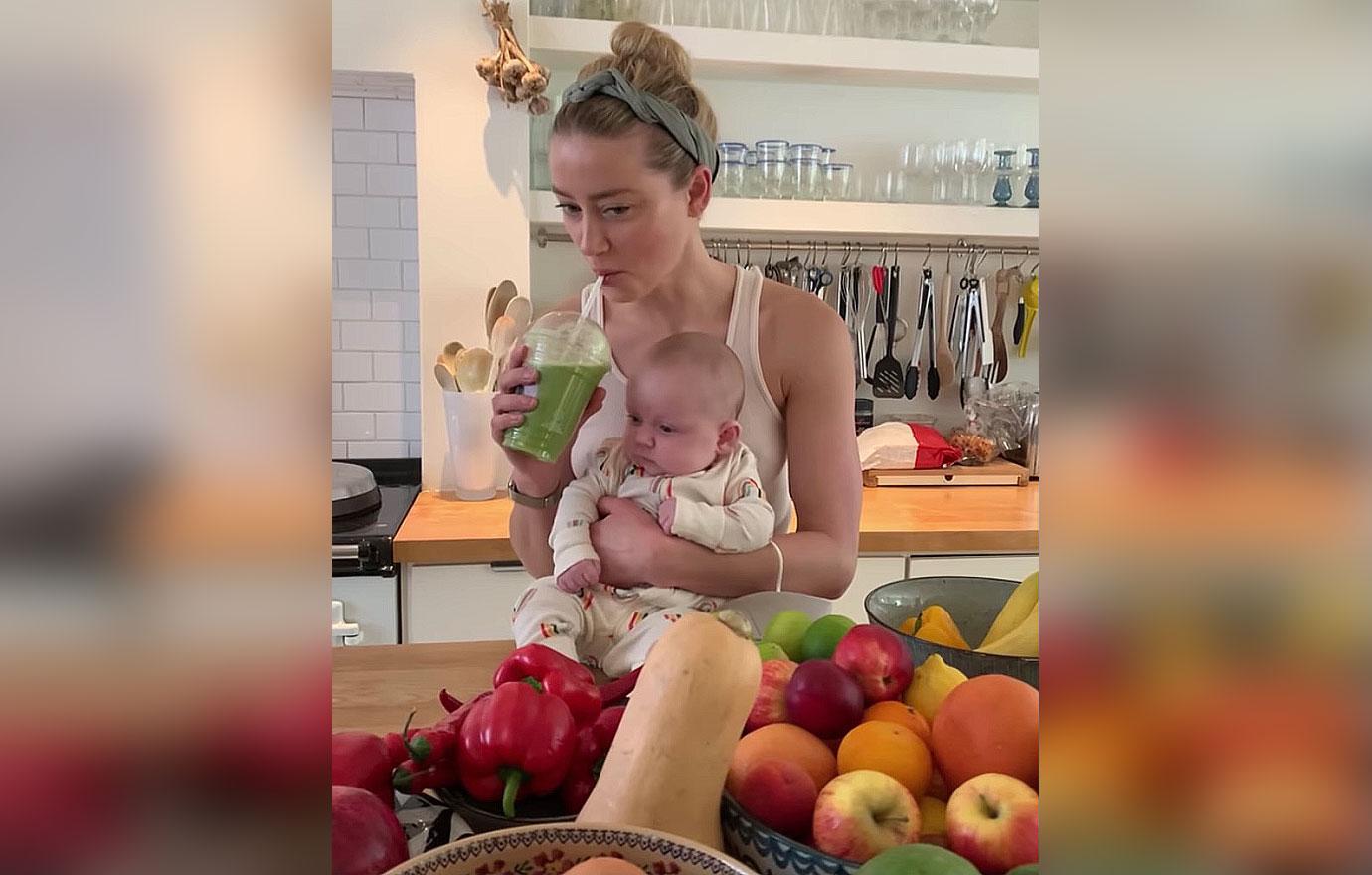 Article continues below advertisement
"A part of me wants to uphold that my private life is none of anyone's business," she added. "I also get that the nature of my job compels me to take control of this."
The Aquaman actress said she dove into the surrogacy process following her divorce from 58-year-old Depp, but the Pirates of the Caribbean star is far from out of her life, as they are currently battling it out in court over a $50 million defamation lawsuit.
Article continues below advertisement
The actor is suing his ex-wife over an op-ed published in The Washington Post., which is headquartered in Virginia. The article, which never mentioned Depp by name, spoke about sexual violence. In the piece, Heard wrote, "I spoke up against sexual violence – and faced our culture's wrath. That has to change." Depp claims the article tarnished his reputation and cost him work.
Radar previously broke the news that the actress was granted a motion to dismiss the actor's defamation case against her for a third time by a Virginia judge during a private hearing back in May, though if she is found to have wasted the court's time, she will face legal repercussions in the form of sanctions.
Article continues below advertisement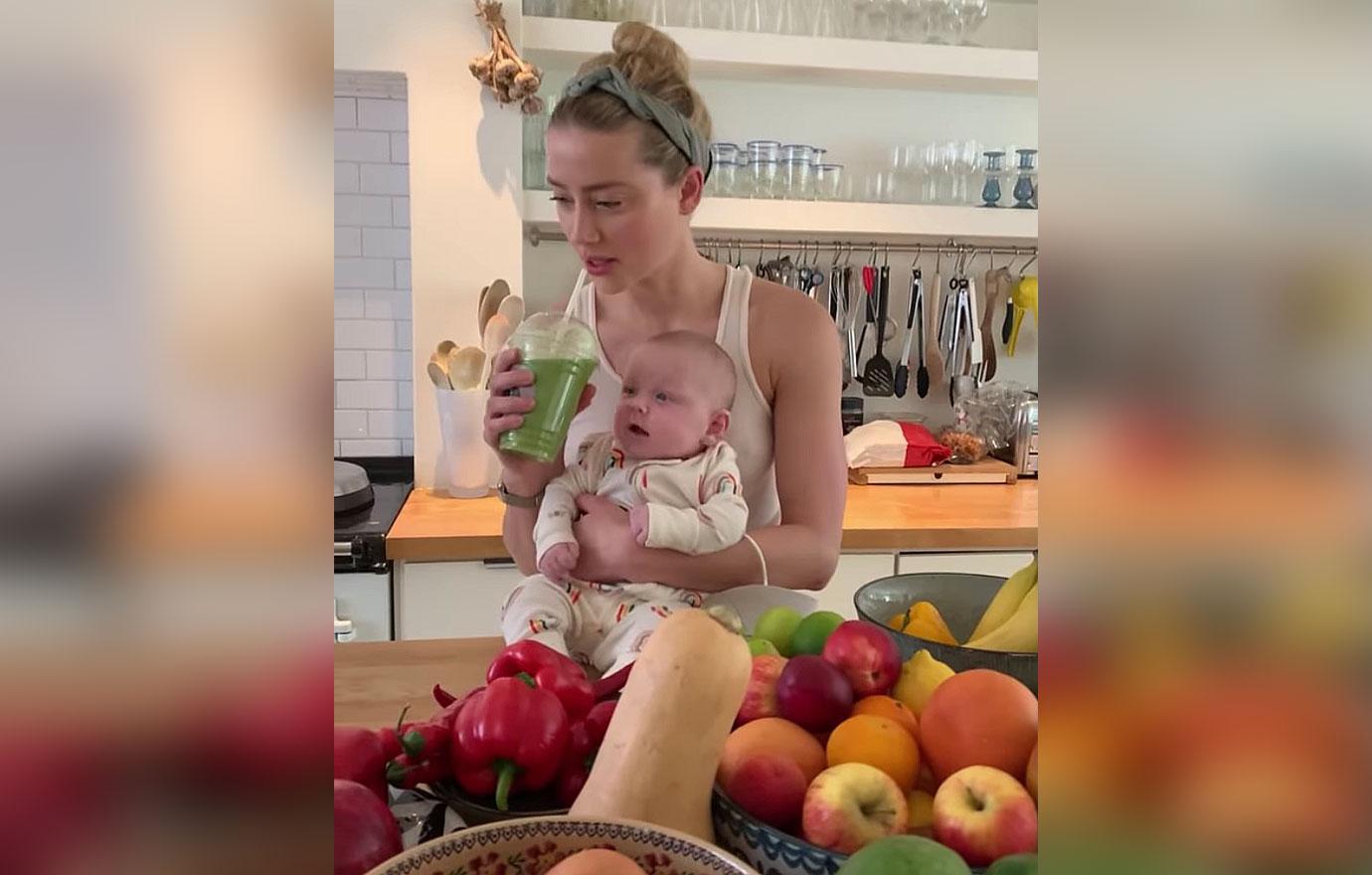 One of the reasons for said request, said Heard's attorneys at the time, was that she is not being investigated by the Los Angeles Police Department for allegedly staging injuries and a crime scene in connection to a May 2016 incident that took place in the then-couple's downtown L.A. penthouse. Her lawyers claimed she was therefore not facing the reported maximum jail sentence of four years.
Earlier this year, Depp lost a separate lawsuit against a United Kingdom tabloid that labeled him a "wifebeater." The court ruled the actor did not have a case because 12 of the 14 alleged incidents of violence against Heard "had been proven to a civil standard."