'Absurd & Horrific': Amber Heard's Friend Eve Barlow Slams 'Despicable' Graffiti Painting Out Actress As A Liar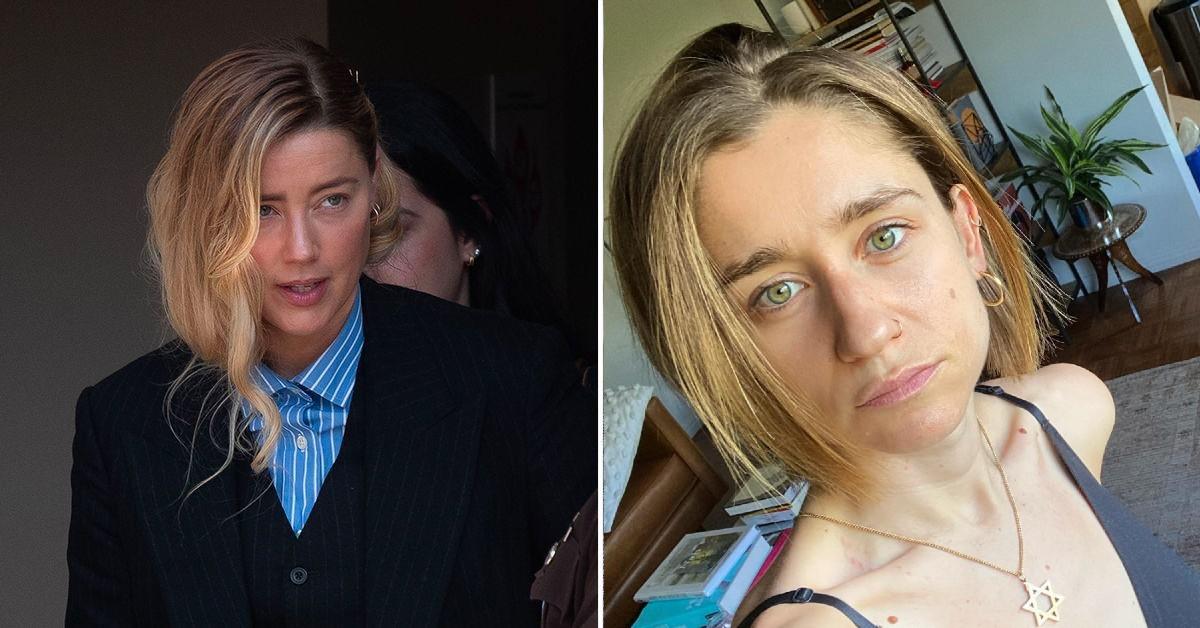 Amber Heard's close friend Eve Barlow was disturbed and infuriated by a mural depicting the actress as Pinocchio.
"This is despicable," Barlow wrote via Twitter and Instagram as Heard's $100 million court war against ex-husband Johnny Depp nears a verdict, showing street art that portrays Heard with an elongated nose to call her a liar.
Article continues below advertisement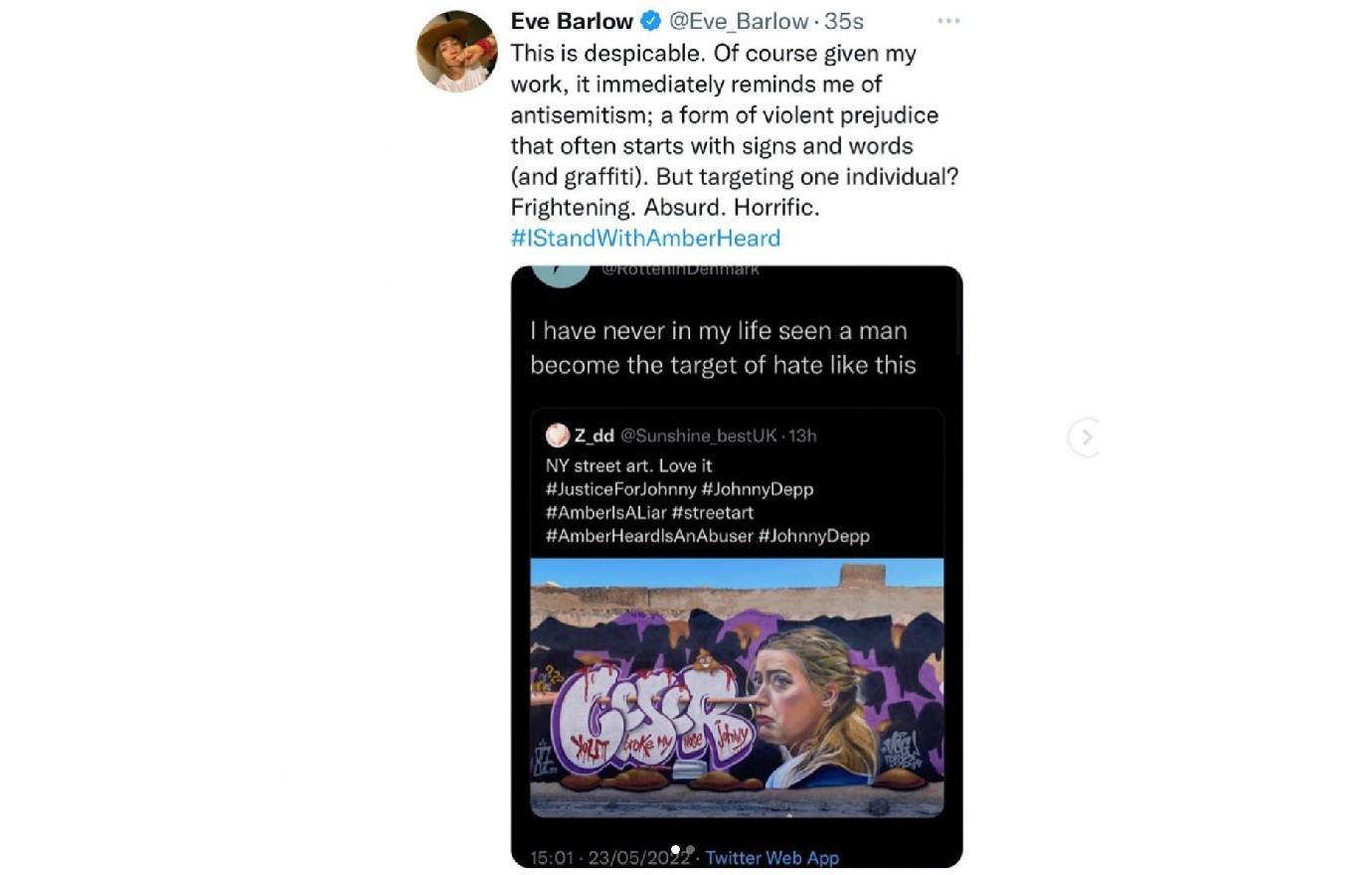 "Of course, given my work, it immediately reminds me of antisemitism; a form of violent prejudice that often starts with signs and words (and graffiti)," Barlow continued. "But targeting one individual? Frightening. Absurd. Horrific. #IStandWithAmberHeard."
Barlow was present with Heard during the first week of trial in Virginia, but was scolded for texting and tweeting in the front row and ultimately kicked out of the courtroom after Depp's team accused her of acting improperly.
While speaking out about the graffiti, Barlow implied that Depp is "greeted like a rockstar playing a sold-out residency" when he arrives at court.
Article continues below advertisement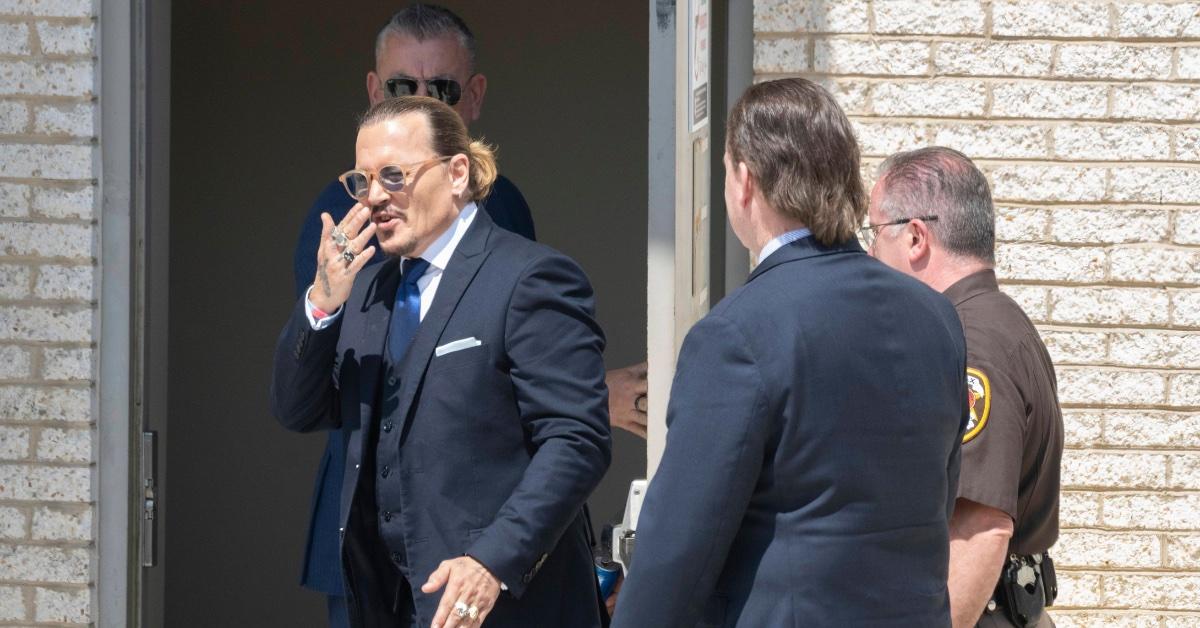 "The other goes to court every day fearing for her personal safety," the British music journalist continued, clearly referring to Heard.
"Make a mockery of this trial, and spew this kind of hatred, and you are complicit in this widespread propaganda," Barlow vented in her caption. "If it can happen to one survivor, it will happen to more. What happened to silence is violence?"
Barlow previously compared the Rum Diary actress' battle with Depp to "David and Goliath," and warned fans to not "be fooled" by forces working behind the scenes.
As the trial prepares to wrap on Friday, a motion by Depp's legal team to dismiss Heard's defamation countersuit has been denied by the judge.
Article continues below advertisement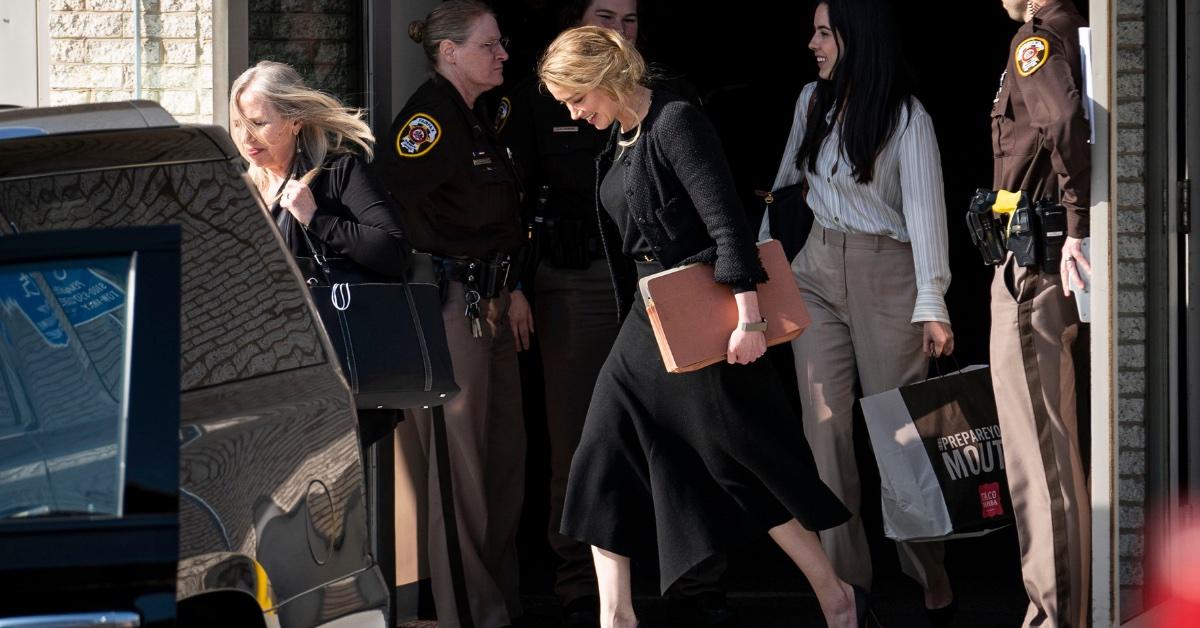 Depp is suing Heard for $50 million, claiming she defamed him by writing a 2018 op-ed in which she described herself as a victim of domestic abuse, though she did not mention him. Heard later filed a countersuit seeking $100 million, sticking by her claims that she was abused and that she had her career negatively impacted.
The Pirates of the Caribbean actor has repeatedly shut down those allegations made by Heard, testifying that his "goal is the truth" and to clear his name.