Kate Moss Will Rebuke Amber Heard, Detail How Ex-Lover Johnny Depp 'Tended To Her' After Alleged Stairs Incident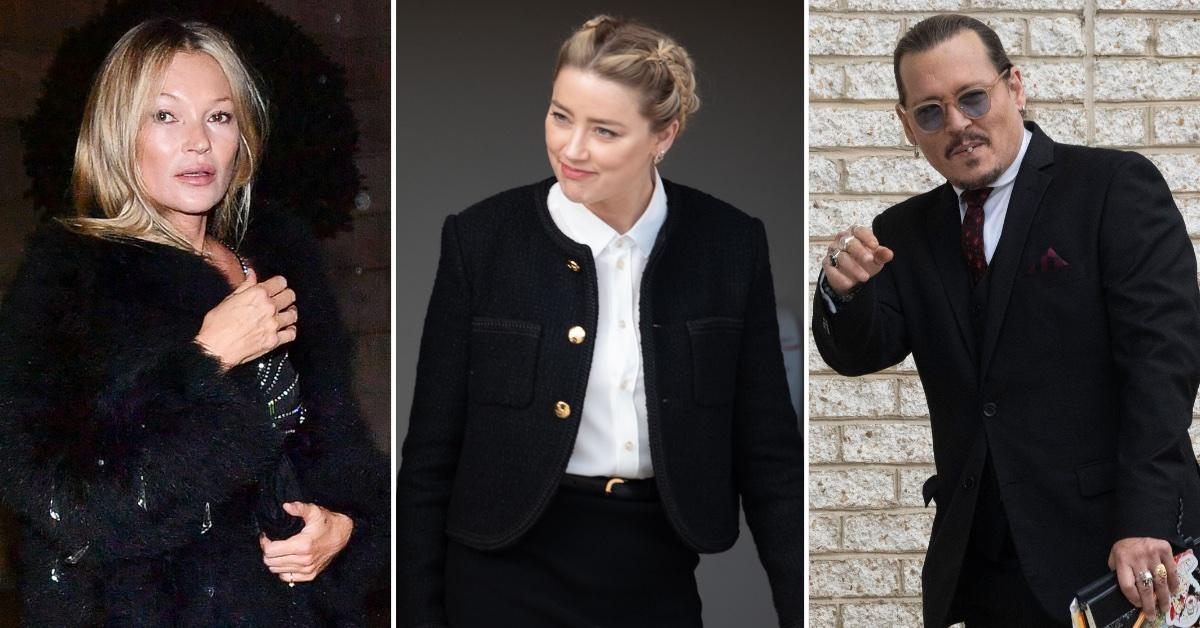 Kate Moss will reportedly testify about how ex-boyfriend Johnny Depp "tended to her" during that alleged stairs incident his ex-wife Amber Heard referred to as the $100 million Depp vs. Heard defamation trial prepares to wrap up.
The supermodel, who dated Depp in the 1990s, will appear in the Fairfax, Virginia, courtroom via video link and will reportedly set the record straight on what happened.
Article continues below advertisement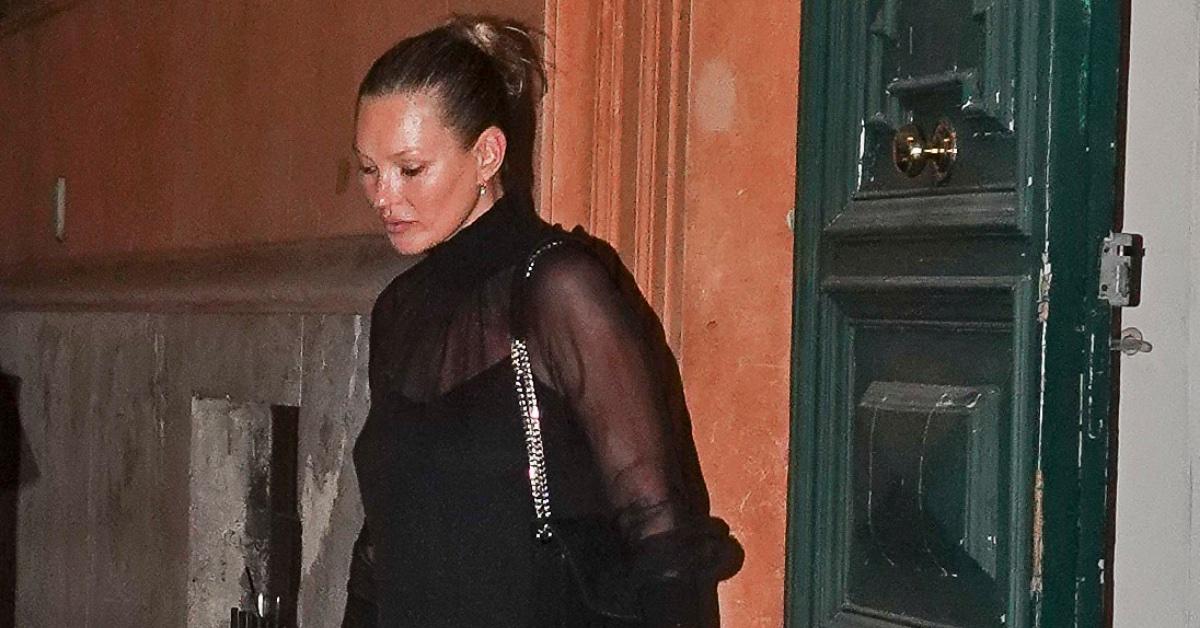 A source close to the case told the New York Post on Tuesday that Moss will tell the jury how she was stepping down some stairs in Jamaica while wearing flip-flops at the time and "slipped on the last two stairs."
As for what happened next, "Johnny caught her and tended to her."
Heard previously testified that she thought about rumors related to Moss when she and her sister, Whitney, were in an alleged altercation with Depp in March 2015.
Article continues below advertisement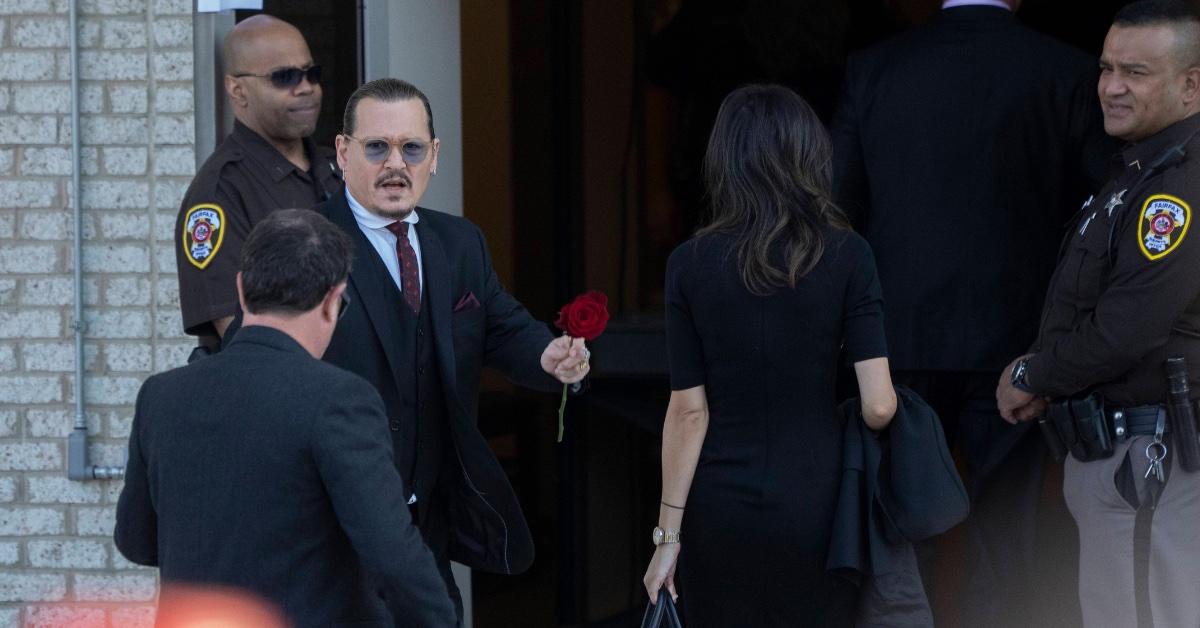 "Her back was to the staircase, and Johnny swings at her ... I don't hesitate and wait, I instantly think of Kate Moss and stairs," Heard said, prompting Depp's legal team to fist-bump.
The discreet celebration led some viewers to believe it was in Depp's favor for Heard to have mentioned the alleged incident involving Moss because they are trying to squash rumors he has been abusive.
"That's one mistake that [Heard] made, was bringing up Kate Moss, which potentially opened the door to [Depp's team] bringing [Moss] on as an impeachment witness and saying, 'This never happened,''' California entertainment lawyer Mitra Ahouraian told the New York Post, while another source added, "Amber mentioned an ex of Johnny's that clearly she felt was not supportive of him, which couldn't be further from the truth."
Article continues below advertisement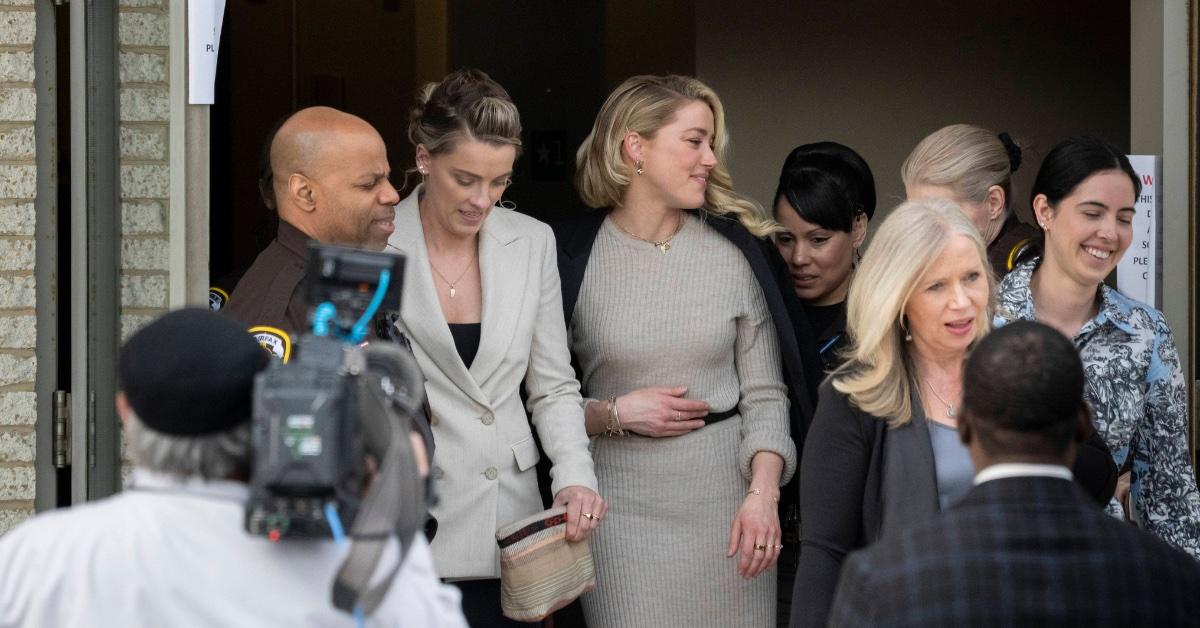 During the 2020 U.K. libel trial between the Transcendence actor and The Sun, Heard also mentioned the same alleged instance, telling the court at the time, "He pushed Kate Moss down the stairs, I heard this from two people, and this was fresh in my mind."
Moss' testimony will come as the six-week trial prepares to wrap up on Friday.
Heard countersued Depp for $100 million in 2020, more than a year after the actor filed his $50 million defamation claim against her stemming from a 2018 op-ed she did, describing herself as a victim of domestic abuse without naming Depp.