Amanda Seyfried Is A Dead Ringer For Theranos Founder Elizabeth Holmes In First Photos From Set Of 'The Dropout'
Amanda Seyfried's next role will be playing Silicon Valley scammer Elizabeth Holmes – the founder of the now-defunct blood-testing company, Theranos – and she's just made her first appearance in character.
Article continues below advertisement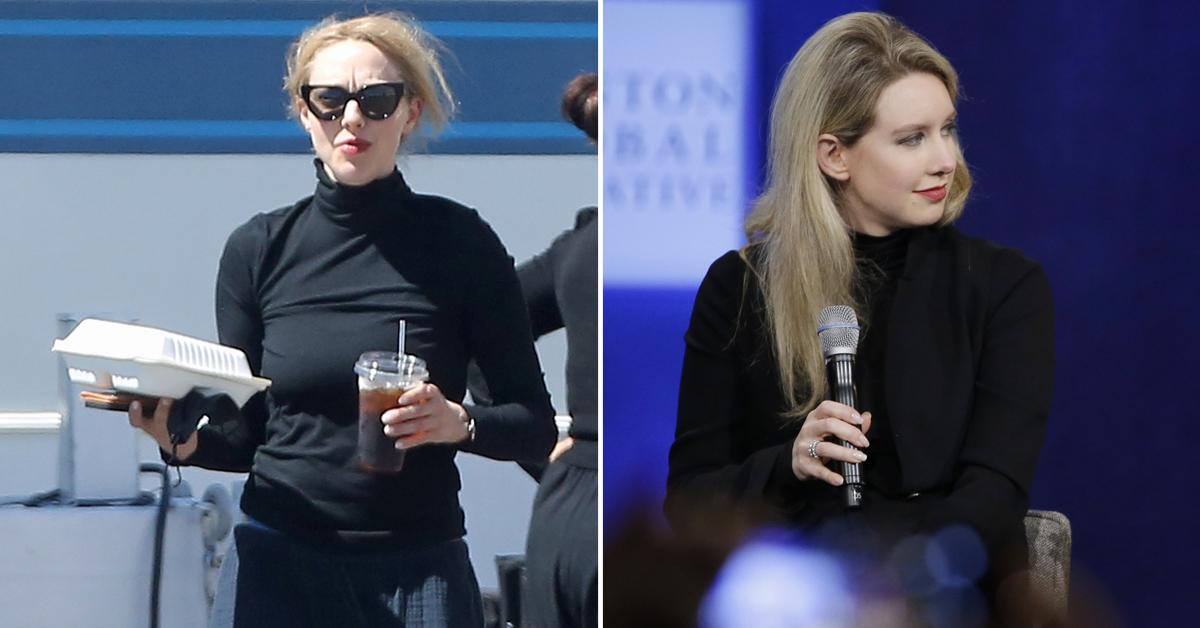 Seyfried was spotted on the Los Angeles, California set of the upcoming Hulu miniseries, The Dropout, wearing Holmes' signature black turtleneck, dark-wash blue jeans, black socks, silver Birkenstock-like shoes and dark sunglasses.
Article continues below advertisement
Her hair was down and back in a low bun, and her lips were colored a bright red – Elizabeth's favorite.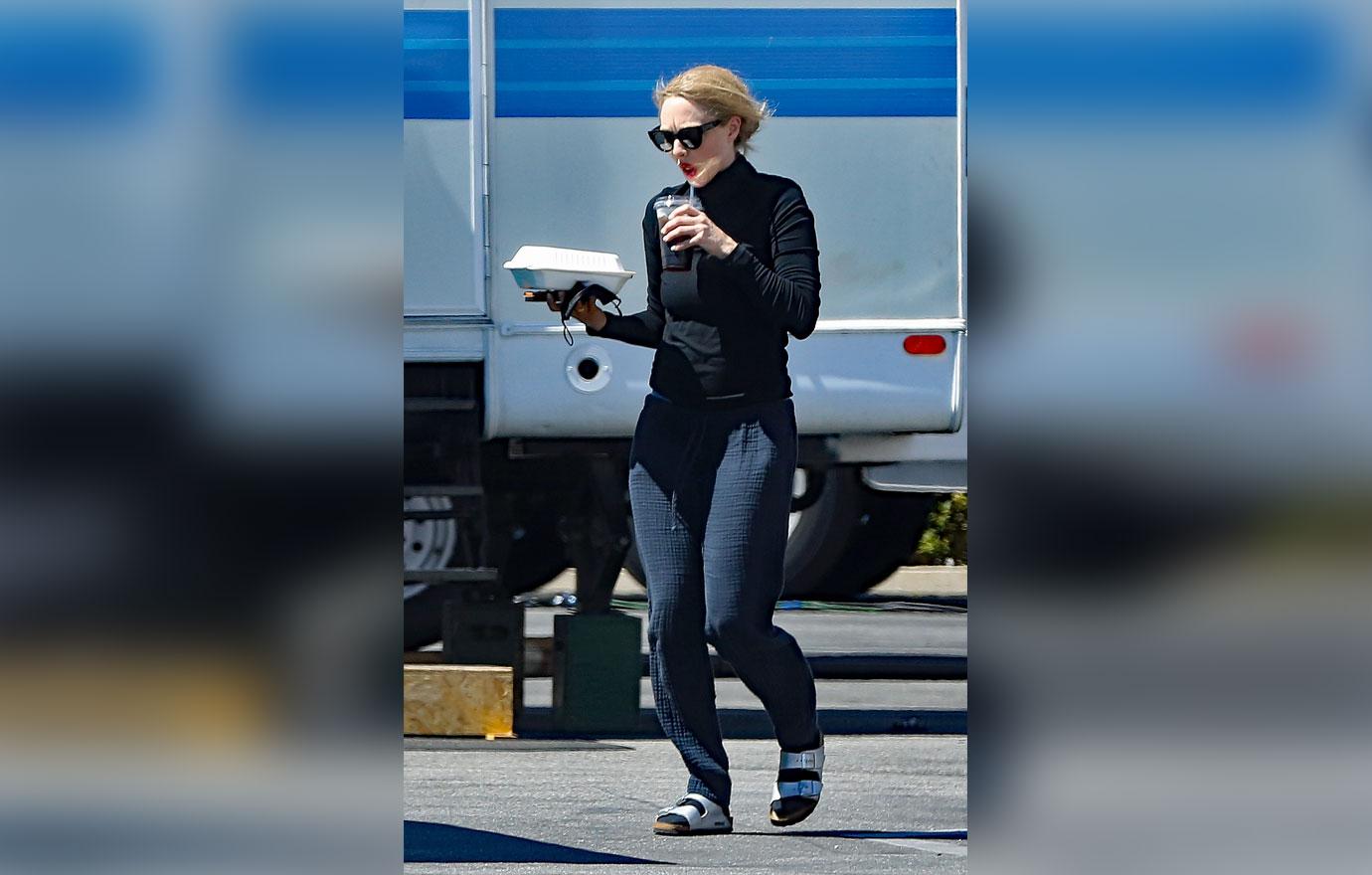 Article continues below advertisement
The 35-year-old actress was seen walking to and from trailers, holding a white styrofoam container (presumably filled with food) in one hand and an iced black coffee in the other.
The Mean Girls star and mother of two was later seen leaving the set in an oversized pink T-shirt, dark joggers and the same silver shoes (no socks this time). She also had a mask on her face and held a bag that said, "On my way."
Article continues below advertisement
What's interesting is that Elizabeth Holmes' real-life drama is also heating up.
In fact, just today, the federal judge on her case denied her request to prevent customer complaints and blood-testing results from being presented as evidence in her upcoming criminal trial.
Additionally, the judge also rejected her motion to exclude filings from a regulatory report by the Centers for Medicare & Medicaid Services.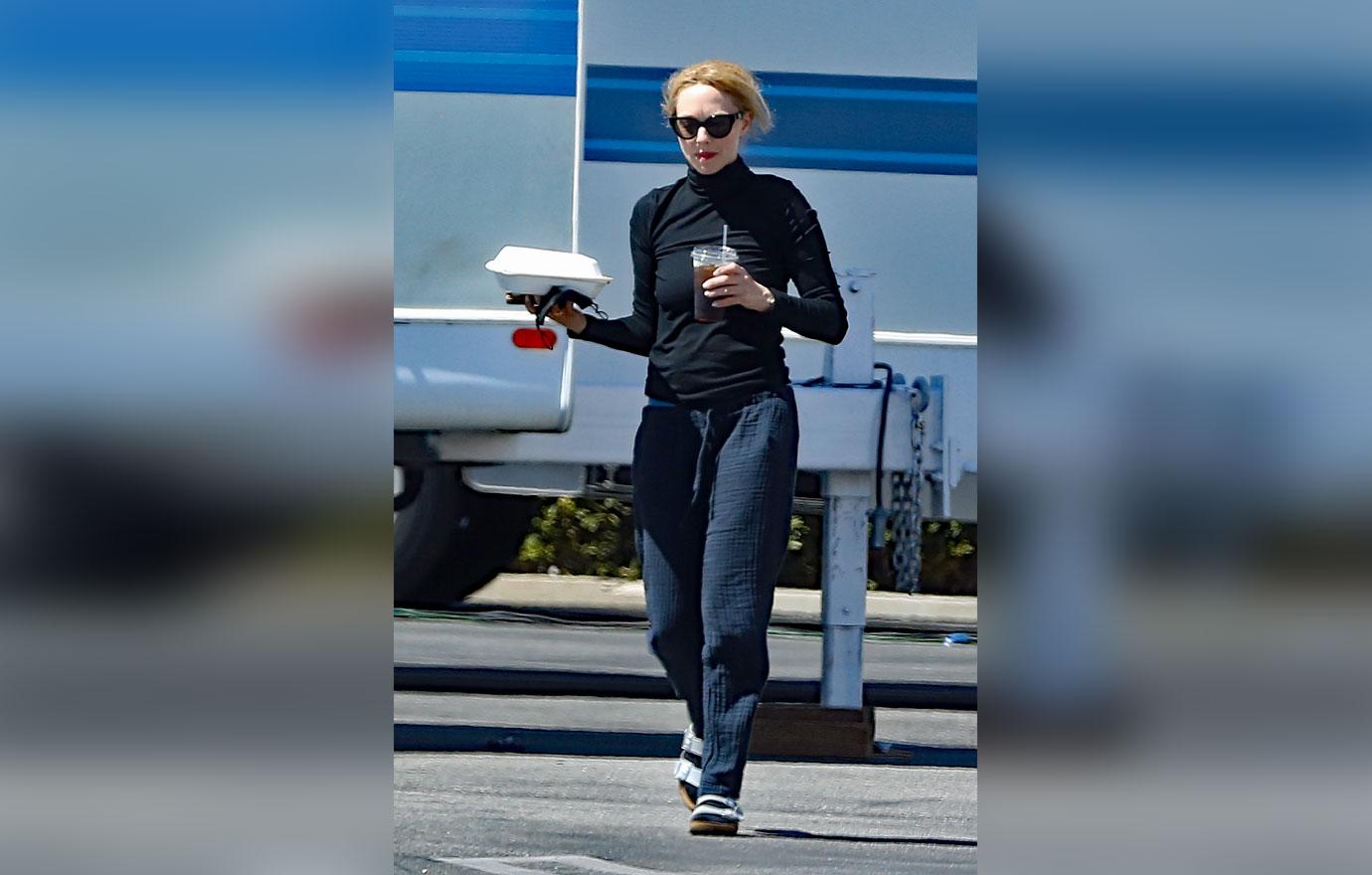 Article continues below advertisement
This comes weeks after he also refused to accept Holmes' proposed juror questionnaire that was 41 pages in length and contained 112 questions about topics like employment, language fluency, marital status, personal investments, health insurance, social media use, news consumption and more.
While Holmes' attorneys argued that the amount of media coverage surrounding her case would make it difficult to find impartial jurors, prosecutors felt that the proposed queries were "far too long, deeply intrusive in unnecessary ways, argumentative and repetitive."
The judge sided mostly with prosecutors and offered a slimmed-down version of questions.
Jury selection is set to begin Aug. 31.
Article continues below advertisement
Holmes – who's currently very pregnant – is facing a dozen counts of felony fraud charges in connection with the health-technology startup she founded after dropping out of Stanford University at the age of 19.
Former Theranos president Ramesh "Sunny" Balwani has also been charged and will be tried separately.
The disgraced duo is accused of deceiving investors, doctors and patients with Theranos' blood-testing technology, which was said to be able to test for a variety of health conditions by using just a few drops of blood extracted from a finger prick.
Holmes and Balwani are alleged to have known that the technology had accuracy and reliability problems.
They have both denied the claims.