Alec & Hilaria Baldwin Look Carefree Leaving Lavish Dinner In NYC, Hours After Actor Was Sued Over 'Rust' Fatal Shooting
Alec Baldwin and his wife, Hilaria, were dressed to the nines for a lavish dinner at New York City sushi hotspot BONDST on Wednesday night.
The embattled duo broke bread with the 37-year-old Boston-born yoga instructor's hairstylist, Jared Riccardi, who stood several feet behind the couple when exiting the posh establishment.
Article continues below advertisement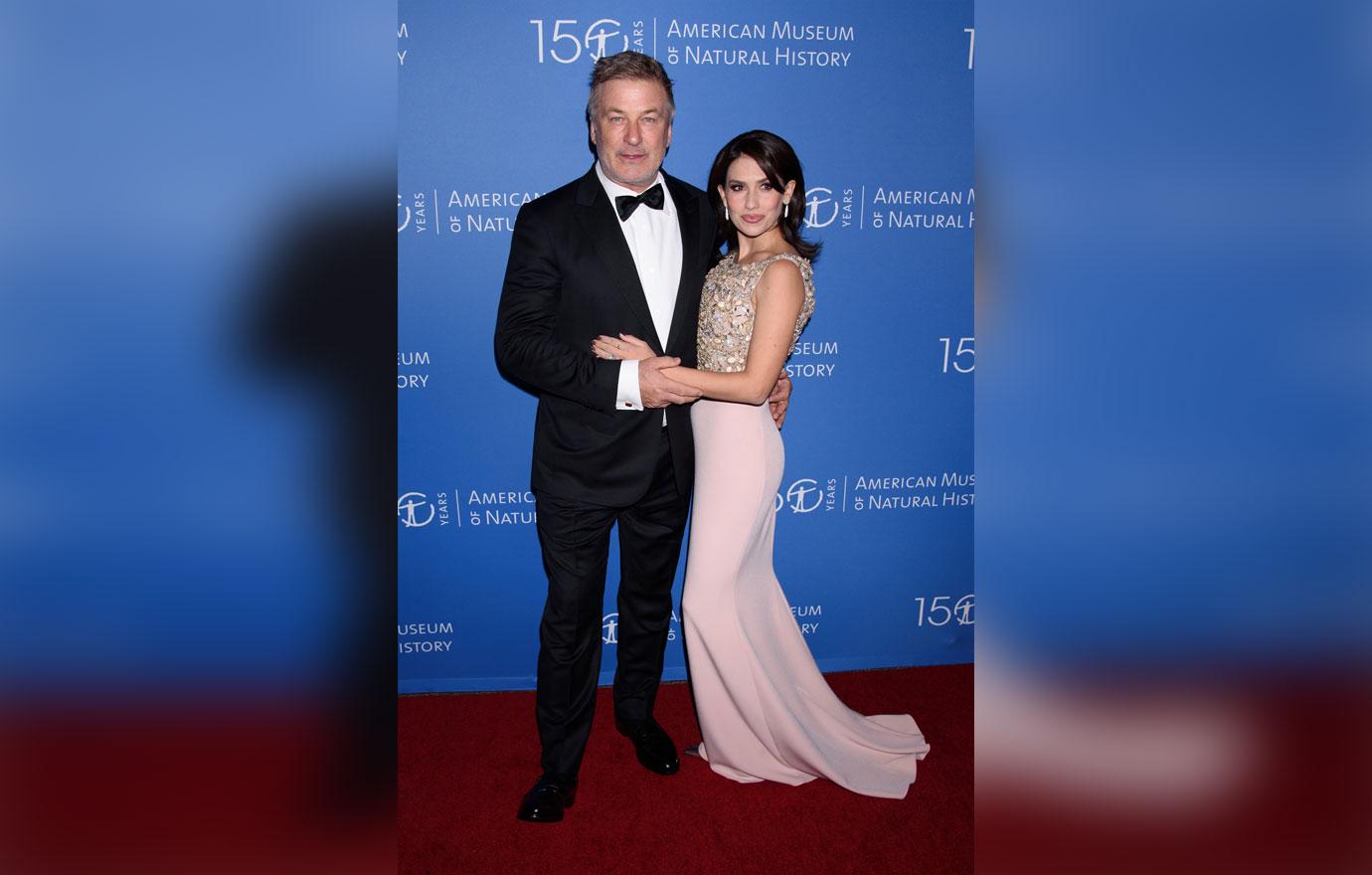 As photographers snapped away, they made sure to capture every angle of the 63-year-old actor's perfectly tailored gray suit, which he paired with a solid black shirt and fancy black shoes. His salt-and-pepper hair was combed to the side and slicked back, and he had a light-blue face mask covering his nose and mouth.
Hilaria's outfit complimented her husband's perfectly. Underneath her black slim-fit trench coat was a gray top, back slacks and knee-high leather boots. Even her face mask matched! In one hand was her large black leather tote with gold embellishments, and in the other was Alec's hand.
Riccardi also got the memo to dress well. He was in a black suit and white button-down, which he paired with trendy high-tops.
Article continues below advertisement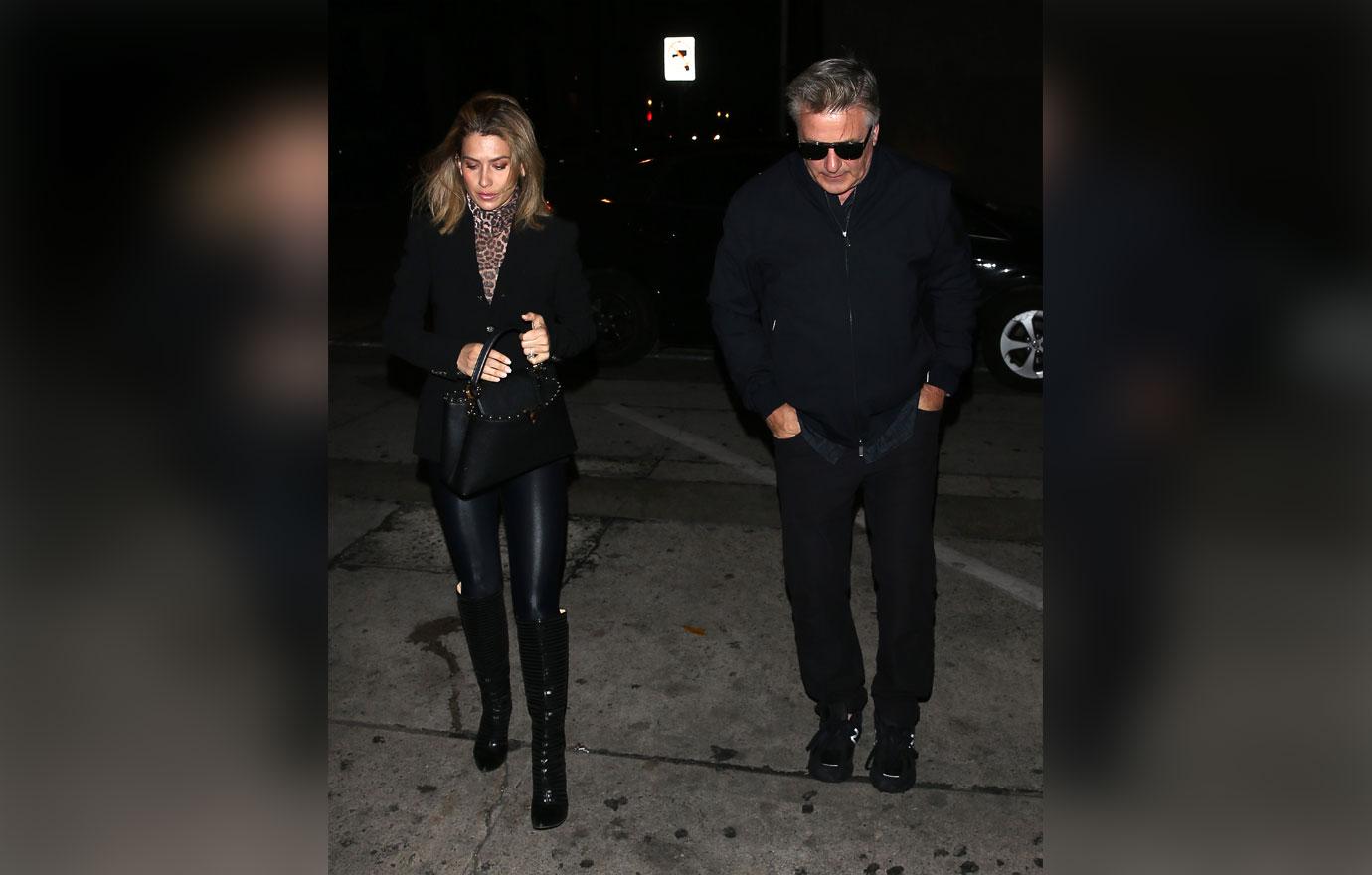 This isn't the first time the Baldwins have been spotted indulging in a late night bite in their home city of Manhattan since returning from their several-week hideout in Vermont; however, it's the first time we've seen them since a Rust crew member filed a lawsuit against Alec, who was the western film's head producer and lead actor when he accidentally fatally shot cinematographer Halyna Hutchins on the movie's New Mexico set last month.
Earlier on Wednesday, RadarOnline.com reported that Rust's key gaffer, Serge Svetnoy, had sued the star, claiming that his alleged negligence had caused him emotional distress.
Svetnoy's lawsuit also names the film's head armorer, Hannah Gutierrez-Reed, and assistant director, Dave Hall, in addition to others.
Article continues below advertisement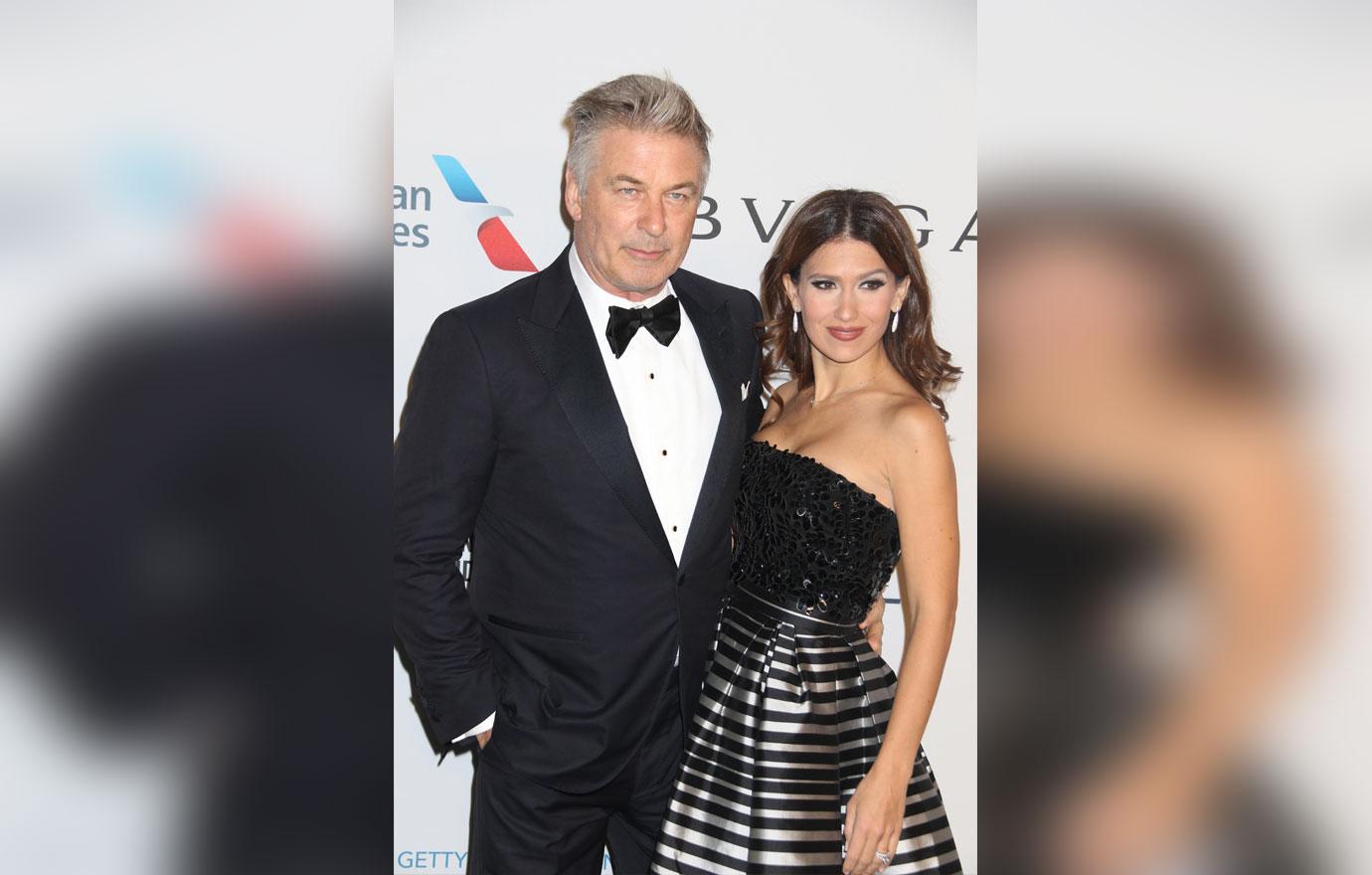 When it comes to Baldwin, specifically, Svetnoy claims the actor "owed a duty to Plaintiff and other crew members and actors on the Rust set to handle the Colt revolver provided to him by defendant Halls with reasonable care and diligence for the safety of Rust cast and crew."
He points the finger right at Alec, claiming, "This duty called for Defendant Baldwin to double check the Colt revolver with Halls upon being handled to ensure that it did not contain live ammunition."
Article continues below advertisement
In his filing, Svetnoy alleges that the bullet that struck and killed Hutchins nearly hit him, too. He also claims he was one of the first people to tend to her while she lied on the ground, bleeding from her chest. He says he attempted to keep her alive until paramedics arrived and referred to her in the paperwork as a dear friend he'd known for five years.
As such, Svetnoy claims he's in mental anguish over having witnessed the shooting and her death firsthand, and he's asking for both damages and a jury trial.