Police Issue Search Warrants For Ranch Where Alec Baldwin Accidentally Shot Film Crew Members
Authorities are taking further actions in their investigation of the accidental shooting by Alec Baldwin during a filming of a movie called Rust that left one crew member dead and another injured.
Article continues below advertisement
According to officials, search warrants have been issued for the Bonanza Creek Ranch where the tragedy took place in Santa Fe, New Mexico.
The shooting occurred around 1:50 PM yesterday in the middle of the scene, where Alec was handed a prop gun for his character in the film.
A spokesman for the Santa Fe County Sheriff's Office, Juan Rios, said they are "trying to determine right now how and what type of projectile was used in the firearm."
Rios also claimed that as part of the investigations, they "continue to interview potential witnesses" to find out more details regarding the situation.
"Detectives entered the movie set today and continue to interview potential witnesses, "he added. "Apparently, there were quite a few people at the scene of what happened."
Article continues below advertisement
Rios also predicted to have more information by "the beginning of next week" since "it's barely been 24 hours" after the shooting.
Article continues below advertisement
As RadarOnline.com previously reported, authorities responded to a call regarding a shooting at the ranch. The panicked 9-1-1 call showed the caller pleaded for "immediate" help.
"We had two people accidentally shot on a movie set by a prop gun. We need help immediately," a woman from the set told the operator. "It sounds like somebody else is calling for two ambulances. We need some help. Director and our camerawoman have been shot."
Shortly after the deputies' arrival, they verified Alec had "discharged" a prop firearm and accidentally shot "two individuals."
"The sheriff's office confirms that two individuals were shot on the set of Rust. Halyna Hutchins, 42, director of photography, and Joel Souza, 48, director, were shot when a prop firearm was discharged by Alec Baldwin, 68, producer, and actor," they wrote in a statement.
The deputies continued providing an update on the conditions of the crew members, saying, "Ms. Hutchins was transported, via helicopter, to University of New Mexico Hospital where she was pronounced dead by medical personnel. Mr. Souza was transported by ambulance to Christus St. Vincent regional Medical center, where he is undergoing treatment for his injuries."
Article continues below advertisement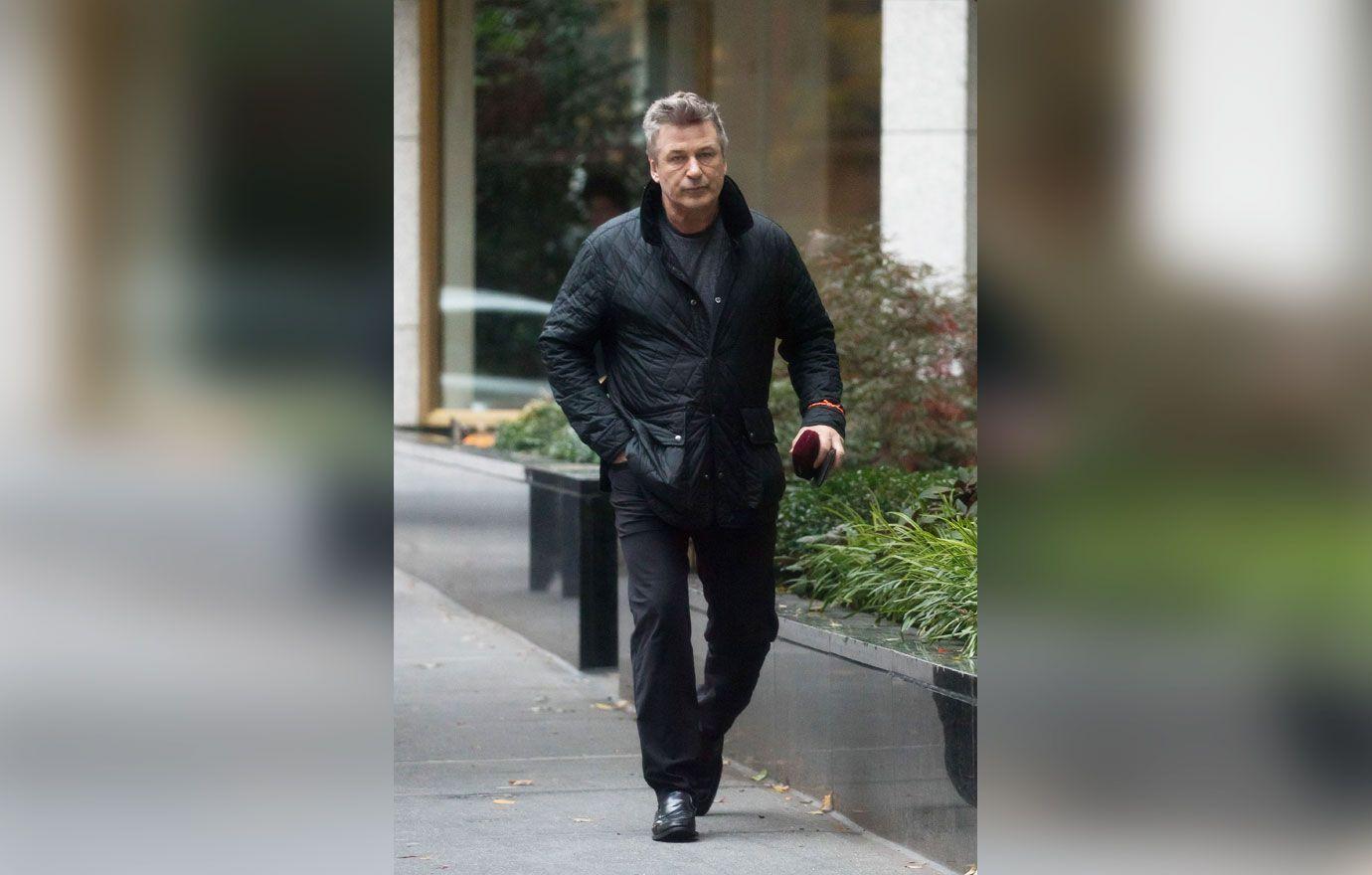 The production was halted immediately following the event, and Souza has reportedly since been released from the hospital Friday morning.
Article continues below advertisement
The actor issued a statement earlier Friday expressing his sorrow and offering his support to the crew member's family.
Baldwin said his "heart is broken" for Hutchin's family and is "fully cooperating with the police investigation."
"I am in touch with her husband, offering my support to him and his family," he added. "My heart is broken for her husband, their son, and all who knew and loved Halyna."