Alec Baldwin's 'Rust' Crew Walked Off Set In Protest Of Poor Work Conditions, Hours Before Shooting Mishap That Killed One Took Place
Members of Alec Baldwin's Rust crew walked off the New Mexico filming location, hours before the actor's fatally shot the movie's cinematographer with what was supposed to be a prop gun.
Article continues below advertisement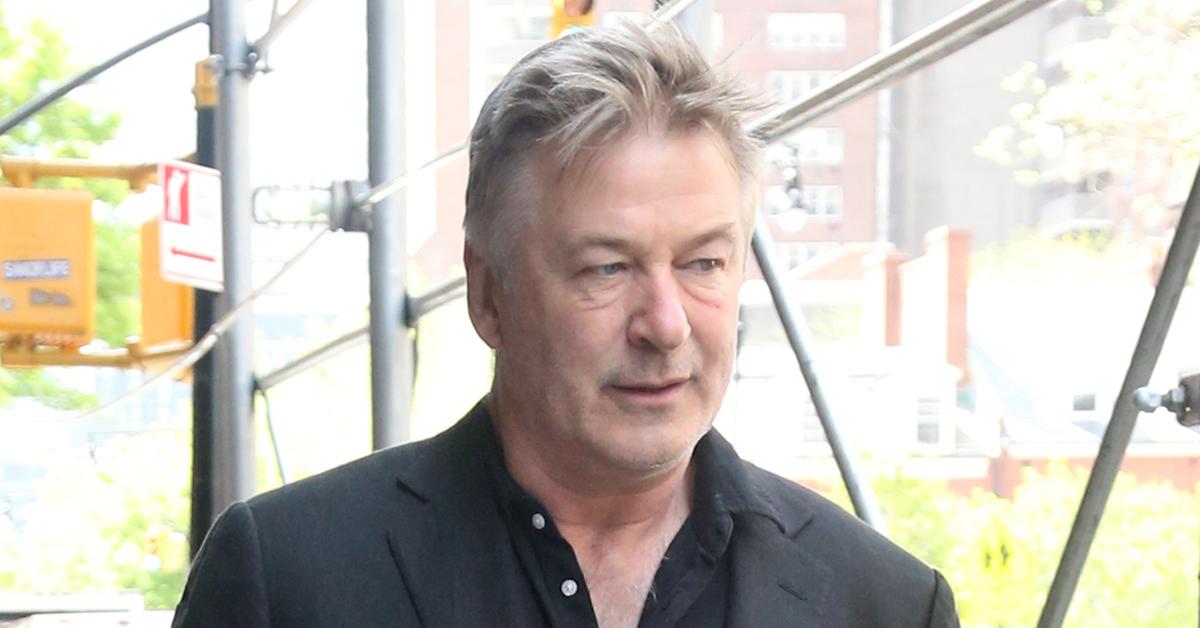 According to the Los Angeles Times, a half-dozen camera crew workers left the low-budget set on Thursday in protest of the poor work conditions. One insider eerily told the outlet, "there was a serious lack of safety meetings on this set."
Article continues below advertisement
Besides the alleged lack of safety concerns, camera operators and their assistants were reportedly upset at the long hours they were expected to endure, the low pay, and that they were allegedly forced to drive 50-miles one way to work per day.
Multiple sources spoke to the L.A. Times regarding the walkout, revealing crew members packed their bags instead of starting their workday at 6:30 AM per usual. The insider claims tension had been brewing on the Bonanza Creek Ranch set, which is near Santa Fe, for several days.
Article continues below advertisement
Shooting for Rust began on October 6, and to the crew's surprise, production allegedly didn't organize hotel rooms for everyone in Santa Fe as promised. Instead, the crew was reportedly expected to stay 50 miles away in Albuquerque and make the trek to and from the set each day.
Article continues below advertisement
According to one crew member, Halyna Hutchins, the cinematographer who was killed, had been advocating for safer work conditions.
The camera crew belongs to the International Alliance of Theatrical Stage Employees. Speaking to the Times, an insider says they noticed a bunch of nonunion workers arriving to set as replacements while the crew was packing their stuff to leave.
Article continues below advertisement
One source claims a member of production ordered the union members to leave, allegedly threatening to call security on them.
"Corners were being cut — and they brought in nonunion people so they could continue shooting," the person said.
Six hours after the walkout, Baldwin's prop gun went off, striking Hutchins, 44, and the film's director Joel Souza, 48.
Both were taken to nearby hospitals. Hutchins did not survive. It was later discovered Baldwin's gun was loaded with "a live single round."
Article continues below advertisement
Baldwin, who was spotted crying outside the police station, released a statement on Friday.
"There are no words to convey my shock and sadness regarding the tragic accident that took the life of Halyna Hutchins, a wife, mother and deeply admired colleague of ours," he tweeted.
It's worth noting "live" is an alleged industry term referring to a gun being loaded with materials like blanks. It is unclear exactly what Baldwin's gun was loaded with.