TikTok Star Addison Rae Doesn't Have A Concern In The World In Sighting After Dad's Cheating Scandal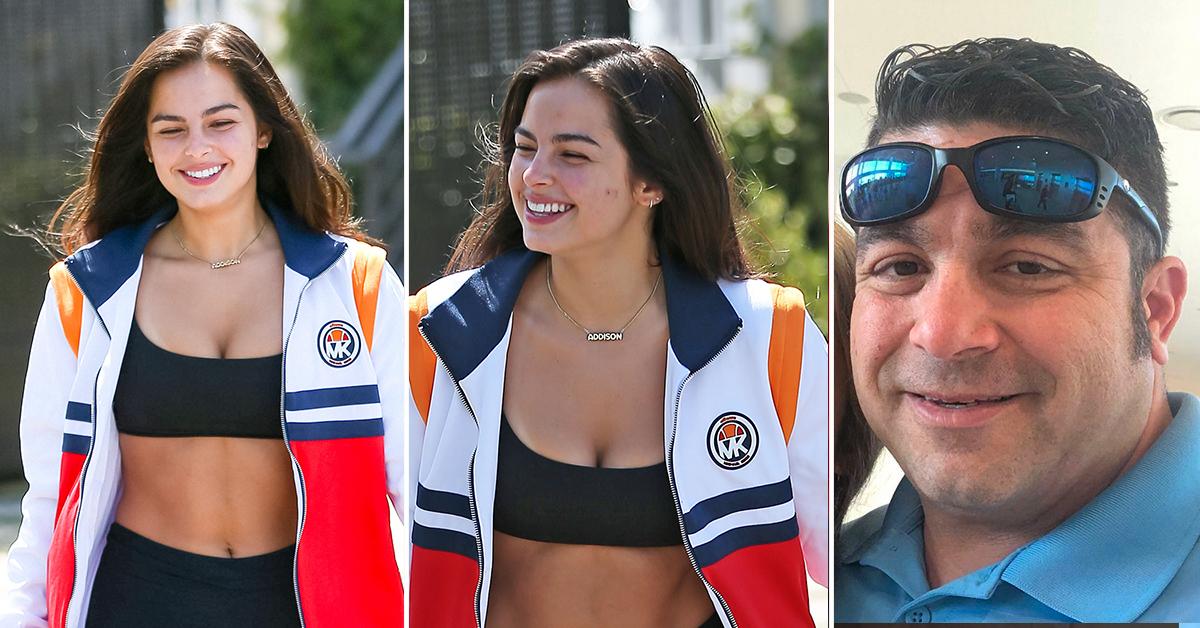 Addison Rae is putting on a brave face for cameras, smiling and posing after leaving a workout class despite her family falling apart after her dad's affair was exposed. Days after Monty Lopez's 25-year-old Renée Ash came clean about their five-month affair that allegedly resulted in a pregnancy scare, the TikTok queen hit the gym to work out her frustrations.
Article continues below advertisement
Flaunting her tight tummy, Addison was caught in a sports bra while walking through the Los Angeles parking lot after her fitness class on Friday — one week after Renée went public with the cheating scandal.
The She's All That actress kept her workout attire retro by pairing her look with a colorful '90s-inspired zip-up and exposed tube socks.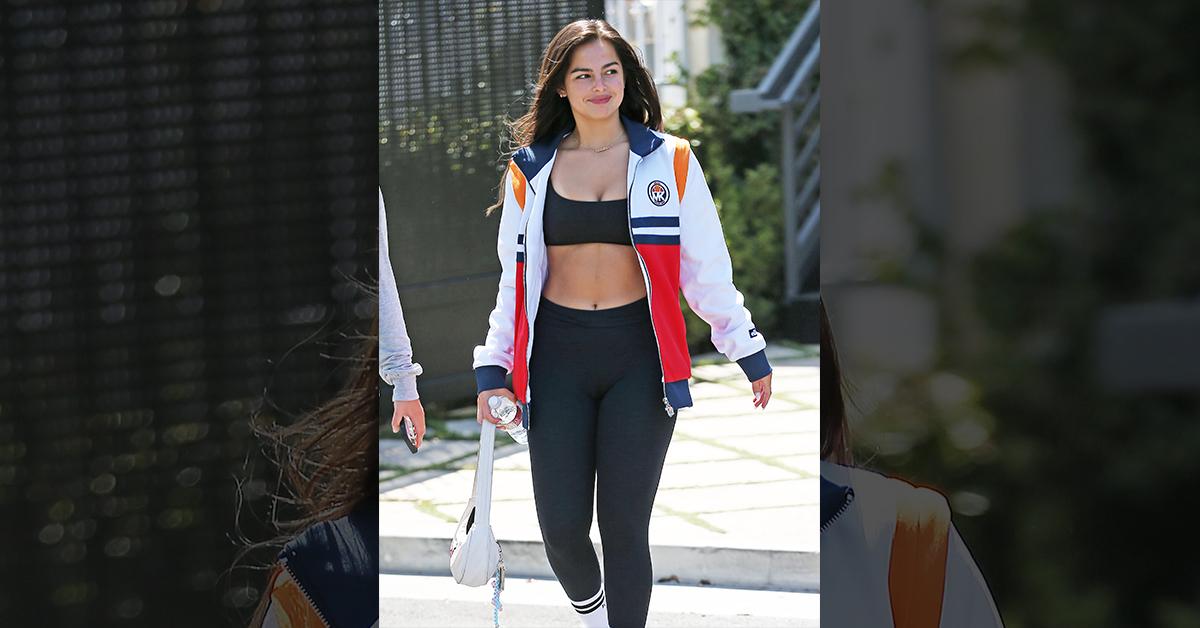 Article continues below advertisement
Despite her family falling apart amid the shocking affair news, Addison flashed her signature smile to the cameras as if nothing was wrong. In the photos obtained by Radar, she appeared in a great mood, laughing and chatting to friends like her whole world didn't just explode.
Addison hasn't been in hiding since her father's mistress dropped the bombshell.
Days after Renée told the world about how she was allegedly fooled into believing Monty was divorcing the TikToker's mom, Sheri Easterling, Addison was spotted with her boyfriend on a Target run.
On Wednesday, she hit the town again with Kourtney Kardashian.
Article continues below advertisement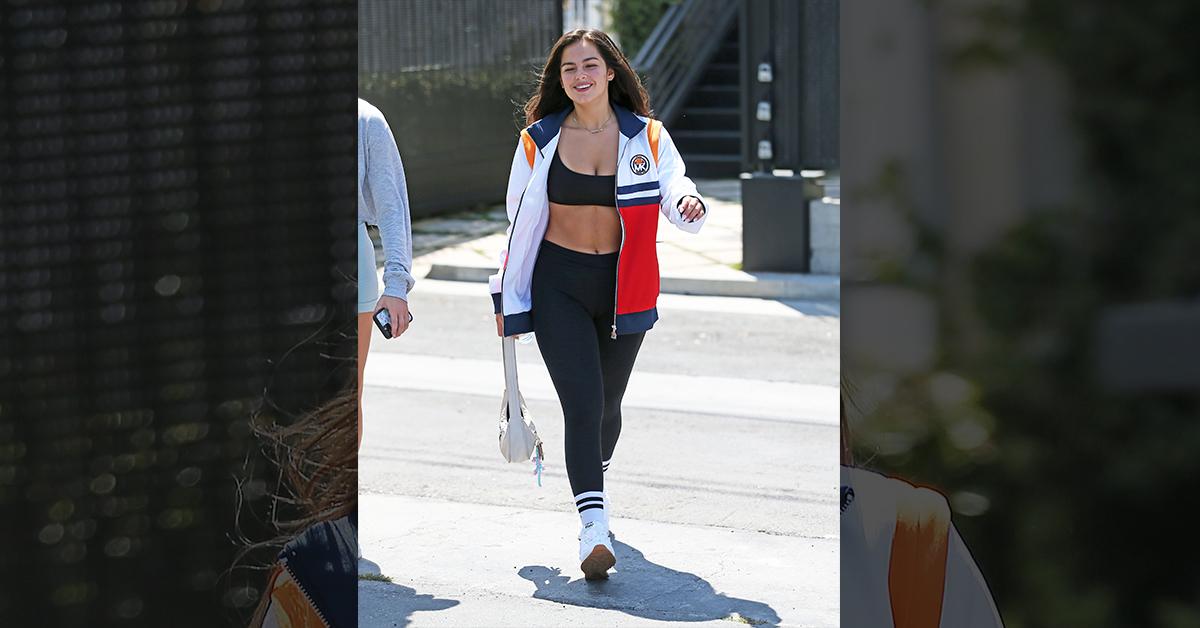 The pals enjoyed themselves at Machine Gun Kelly's concert in L.A. Kourtney is married to Blink-182 drummer Travis Barker, who is in MGK's band.
Addison has yet to address her dad's affair, but his mistress made it a point to apologize to the famous TikToker and her mother.
Article continues below advertisement
"If anybody was hurting, it was me and his family. I am beyond sorry for that," Lopez's lover told Page Six.
"I am so sorry if anything I have said has hurt his family any more than he already has," Renée continued. "And I am also sorry that he has hurt me so deeply that I believed we were in love."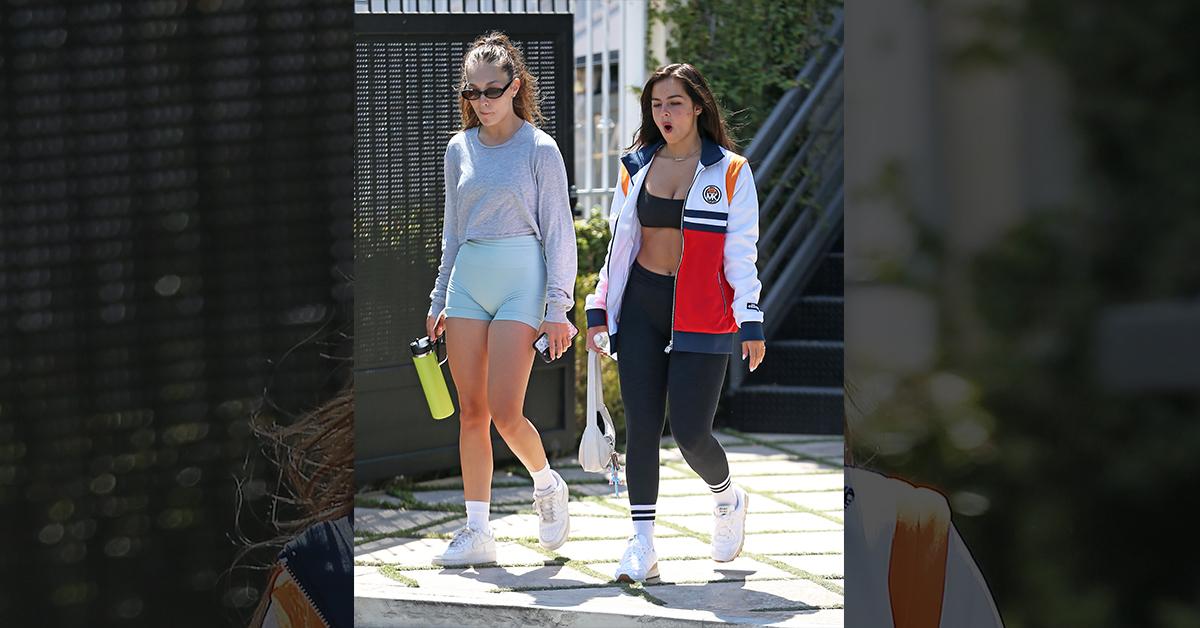 Article continues below advertisement
Last week, RadarOnline.com obtained a string of text messages between Renée and Addison's father, exposing their relationship and a positive pregnancy test. It also showed Lopez's reaction to the possible baby news.
Addison's mom addressed the cheating scandal, taking to social media and making it clear that she's focused on her children. Easterling, 42, and Lopez have three kids together — Addison, 21, and sons Enzo, 14, and Lucas, 8.