61-Year-Old Who Married His 18-Year-Old Goddaughter Makes Out With Young Wife On Camera While Comparing Himself To Michael Jordan
Mike Haugabook a 61-year-old man from Florida who married his 18-year-old goddaughter Deja, caused quite a stir on his social media platform, garnering thousands of comments swirling around their choice to be together.
After announcing they had decided to stop using Facebook, the couple took their story to Instagram, bragging about their relationship to their critics.
Article continues below advertisement
The duo, who received a ton of backlash regarding their marriage, claimed going viral was never their intention.
"We didn't ask to go viral, I made a simple life, but yall get us barbed," Deja said during an Instagram live video before bashing her haters, saying, "y'all delusional as f---."
She also mentioned that they are turning the situation from "negative into positive."
Article continues below advertisement
Mike then chimed in to explain his story by claiming that his family have his back. He even said that the haters had accused him of doing something without any evidence. "How many people have been to jail because they were falsely accused?" Mike asked his followers, insinuating he could be put in a similar position.
While speaking about haters, he discussed how successful athletes like Michael Jordan and Tom Brady also have haters, as he attempted to compare himself to the beloved pro athletes.
At one point, Mike asked for a kiss from his young wife as they made out on camera to show off their relationship to followers.
The odd couple also acknowledged the support from their fans since their story became viral, saying "we love our supporters" before going on to slam their critics again.
"Why y'all following us going from Facebook to Instagram if y'all hate us, ain't nobody force you to follow our lives," Deja stressed.
After all the rants in retaliation for the backlash they received, the pair teased their followers they would start a YouTube channel to tell fans their actual story. "When the stories come out, it's gonna come out," she said.
Article continues below advertisement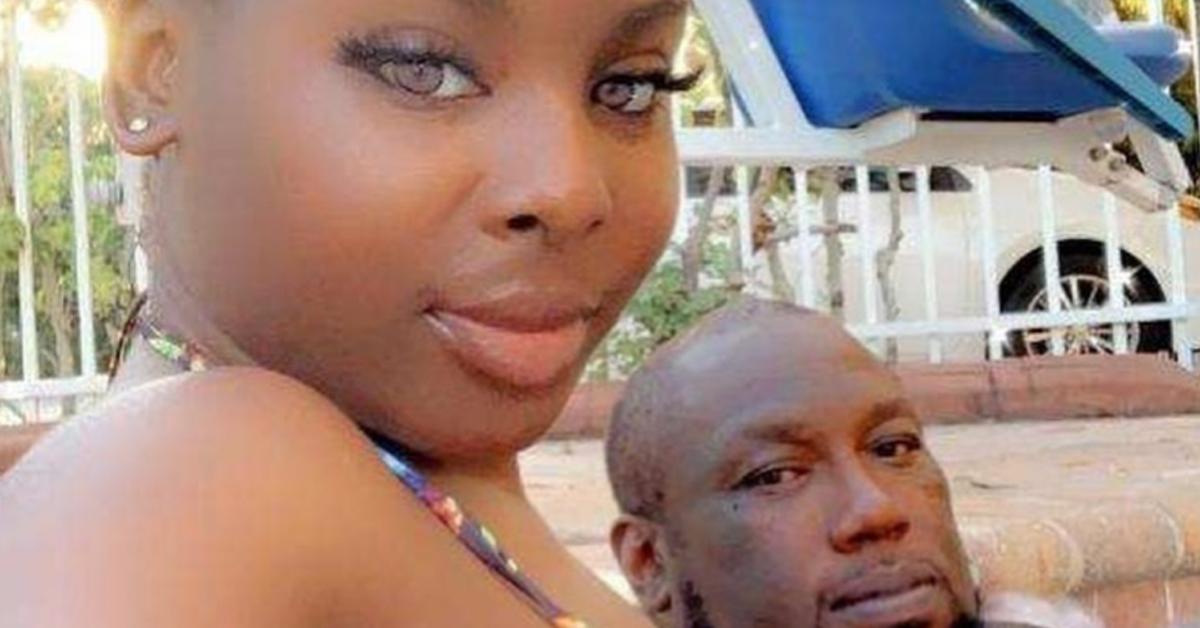 As RadarOnline.com previously reported, the couple got married in September and had brought a lot of attention when they shared their stories and photos on social media.
Mike defended their marriage despite the negative responses, claiming the other "girls are jealous of my wife."
"It seems like I'm the only n---a in this town [to] have something to talk about," he wrote on his Facebook page. "Look like you little girls are jealous of my wife but keep on promoting us. I love it."
Article continues below advertisement
Internet users started to spill their thoughts on the surprising couple, especially after learning Mike had been present throughout Deja's life and even allegedly dated her mother.
One Twitter user said Deja is a "victim" and should be "owed sympathy" before calling for the child services to intervene in the situation.
"Deja Haugabook is owed sympathy," the user wrote. "She should be spared the horrible comments bc she is a victim, even if she doesn't know. I hate that people are dragging her instead of having empathy. I hope that @MyFLFamilies will investigate what looks like molestation by Michael Haugabook."