50 Cent Rips Mercilessly Into Madonna, Calls Pop Icon 'Old' & Says Her Alleged Brazilian Butt Lift Was 'Not Well Done'
50 Cent spares no one, including the Queen of Pop.
After Madonna took to Instagram to share some of the raciest photos we've seen of the 63-year-old singer – complete with exposed nipples and a perfect view of her plump posterior – Fifty decided to call her out.
Not only did the 46-year-old rapper-turned-internet troll say Madonna was too "old" to be posing provocatively, but he also suggested that she had gotten bad plastic surgery.
Article continues below advertisement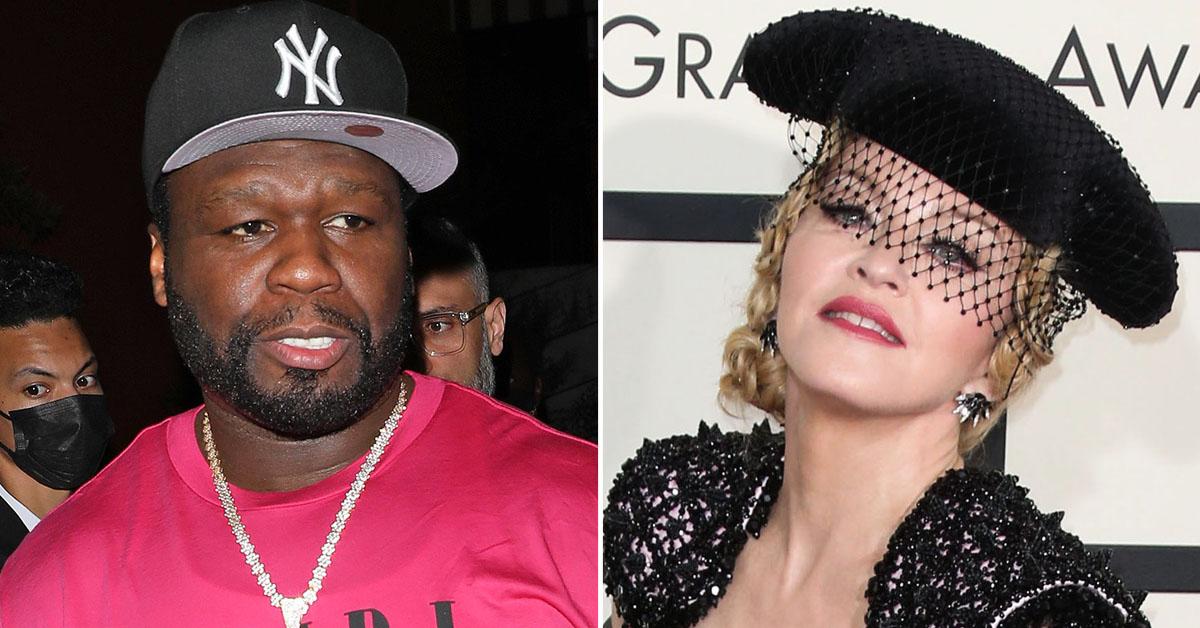 The 10 shots posted to Madge's page Wednesday show her sprawled both on and under a white-sheeted bed, dressed in a sultry dominatrix-esque ensemble. With her left breast exposed completely and only fishnet stockings atop a thong to cover her bottom, the always unconventional pop star posed sexily, stared seductively into the camera, bit the footboard of the bed, hugged up on some plush pillows and spread her legs.
Sharing the last and arguably most shocking image – which showed Madonna face down, half under the bed, with her butt sticking out and straight up into the air – the hip-hop star wrote, "yo this is the funniest s--t! LOL. That's Madonna under the bed trying to do like a virgin at 63. she shot out, if she don't get her old ass up. LMFAO."
Article continues below advertisement
"SMH [shake my head] and people say i'm f--ked up, no ya gotta look around. LOL," he added in his own comments section, going on to allege that the singer had undergone a popular but highly risky procedure commonly known as a Brazilian Butt Lift (BBL), during which a plastic surgeon performs liposuction on one's midsection and re-injects the fat into the person's backside.
"BBL NOT DONE WELL, Bars fool BARS LOL," added Fifty.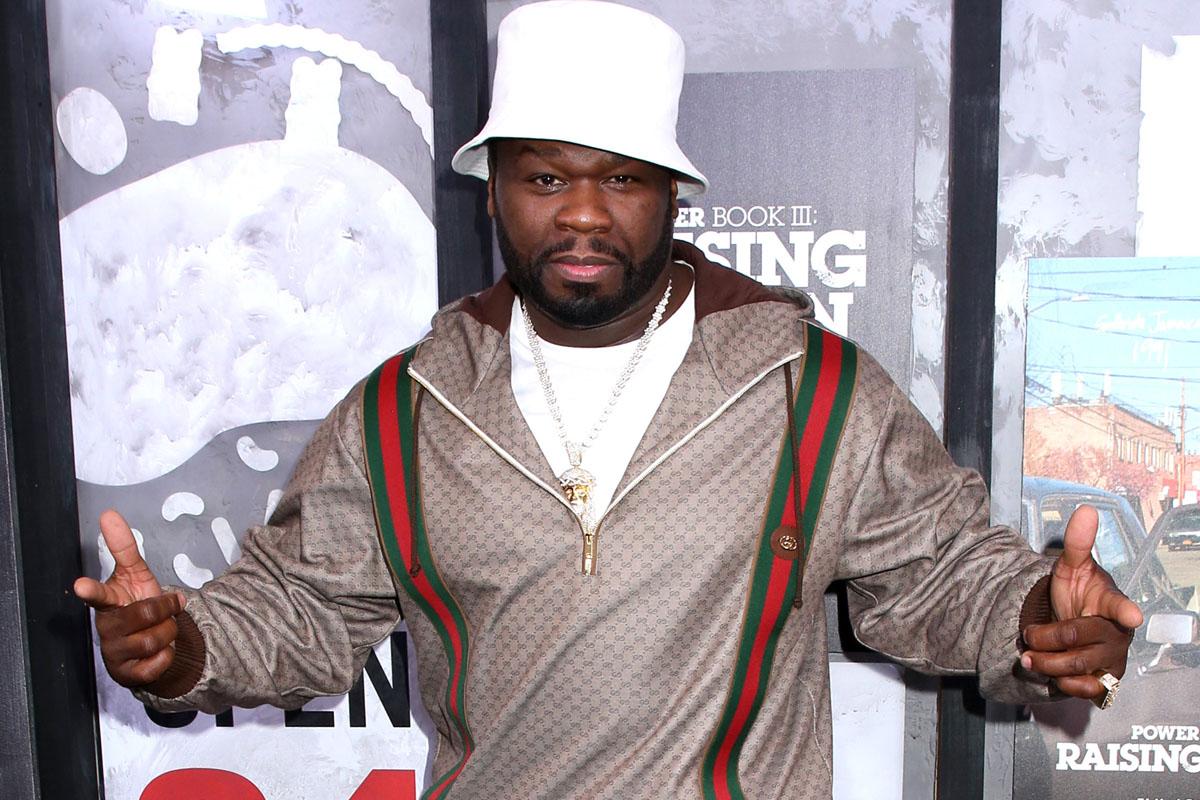 Article continues below advertisement
Though he's usually the meanest and most vocal, Fifty is not the only one who's roasting the Material Girl for her latest social media shocker.
Even her most supportive fans were left aghast with the post, with some dropping comments like, "This is getting kind of embarrassing now. Your children must be so proud of you. Stop showing your ass, we've seen plenty of it with the Sex book and it was brave then..."
"Now it's just classless and it has nothing to do with your age... WHY MADONNA?... Why babe why!!!???! You are better than this!..." left another disappointed commenter.
"Instead of doing this ridiculous pictures, do some quality music as you used to do... Must've lost her dignity under the bed. Lol... Sinking low..." added someone else.
"I don't understand how she's just allowed to flash her s--t all over Instagram like this is PornHub... Having self respect at this age will suit you better," noted a fourth critic.
Article continues below advertisement
The mother of six caused similar controversy not too long ago after recreating the actual deathbed scene of Marilyn Monroe, who suffered a drug overdose back in the '60s.
It was apparent then, and it's apparent now: Madge doesn't care how many boats she rocks – on the 'gram or elsewhere.