Travis Scott Raps About Relationship Issues In New Song After Kylie Jenner Split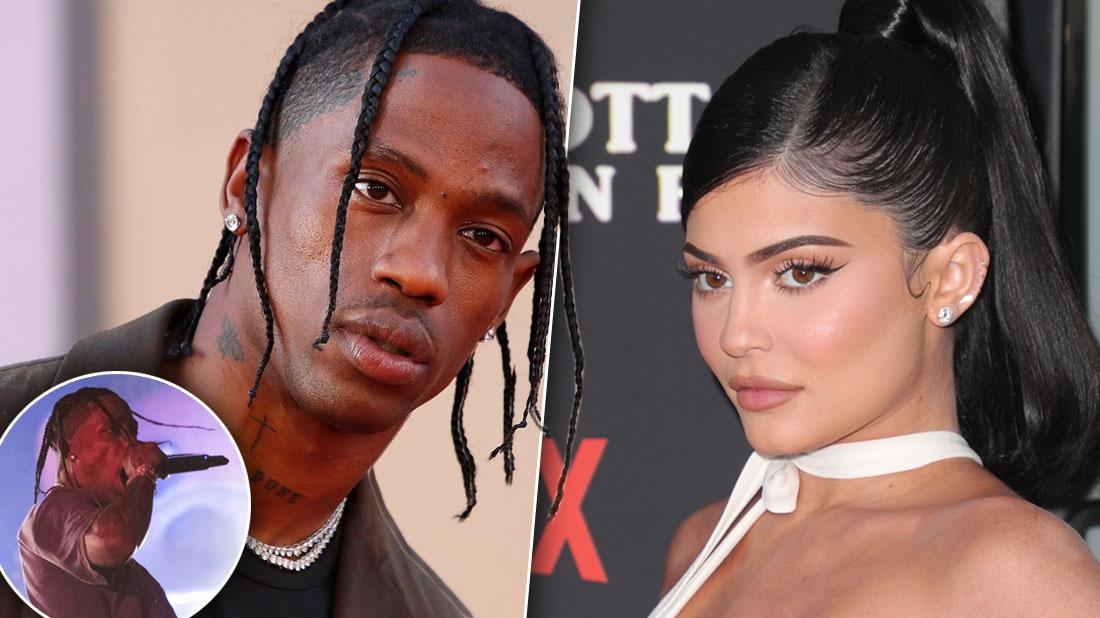 Article continues below advertisement
In his song, however, Scott hints at some deeper issues.
"I'm doing a show, I'll be back soon/ That ain't what she wanna hear," reads the lyrics.
The line comes after sources told PEOPLE Jenner, 22, dumped Scott over differences regarding their lifestyles. While the makeup mogul wants to focus on family and have another child, Scott wants to focus on his music career.
Also on the track, Scott raps, "When I'm with you, I feel alive/You say you love me, don't you lie."
"Don't cut my heart, don't wanna die/Keep the pistol on my side," he continues.
Readers recall that this February, Scott was caught up in a messy cheating scandal. Sources told RadarOnline.com that Jenner believed he was unfaithful and freaked out on him. At that time, he was set to perform in Buffalo, New York, but he cancelled his concert. He later tweeted that he was "under the weather," and apologized to his fans.
Article continues below advertisement
"They still have some trust issues but their problems have stemmed more from the stress of their lifestyles," the source told the outlet.
This Thursday, October 3, the Keeping Up with the Kardashians star confirmed her split from Scott and denied hooking up with ex-boyfriend Tyga.
"The internet makes everything 100 times more dramatic than what it really is. There was no '2am date with Tyga,'" she tweeted. "You see me drop two of my friends off at a studio that he happened to be at."
Her comments came after Jenner was photographed leaving Delilah in West Hollywood with friends who were later seen near Tyga's studio.
"Travis and i are on great terms and our main focus right now is Stormi ‼️ our friendship and our daughter is priority," Jenner added in another tweet.
Scott has not spoken out about the sudden split, but fans believe his new song is revealing more and more about his and Jenner's rocky two-year romance.