On A Break! Kylie Jenner & Travis Scott Split Up After 2 Years Together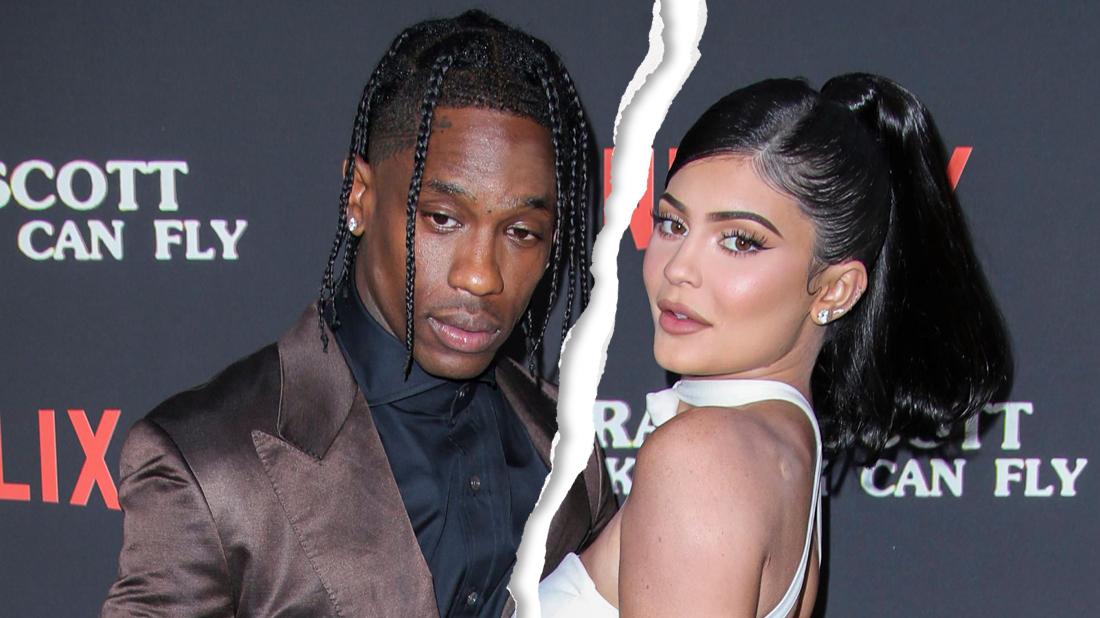 On a break!
Kylie Jenner and Travis Scott split up after two years and one baby together, multiple outlets reported on Tuesday, October 1.
The billionaire, the first in the Kardashian/Jenner family, and her rapper baby daddy are cooling off amid a rough patch, In Touch claimed.
"As far as I know, they're just taking a break. It's not a full on split," an insider told In Touch.
Kylie, donning a sexy gold dress, suspiciously attended Justin Bieber's wedding to Hailey Baldwin on September 30 in South Carolina without Travis, 28 — and she hasn't posted anything with him on social media since September 10.
Article continues below advertisement
RadarOnline.com exclusively reported in June that the makeup mogul was having second thoughts about her relationship with her boyfriend of two years.
"Kylie isn't even sure that she wants to spend the rest of her life with him anymore," a source said.
"She feels like she hasn't gotten to experience men to know that he is the one she wants to be with forever."
However, the parents to Stormi appeared to work it out, celebrating her 22nd birthday in August on a romantic Italian getaway.
Kylie and Travis were last seen together walking the red carpet and packing on the PDA at the Look Mom I Can Fly premiere on August 27.
In the new issue of Playboy, the couple boasted about their super-hot sex life.
"A lot of people claim that having a baby can hurt your sex life, but I feel like that's the opposite of our experience," Travis said to Kylie during the interview.
"Yeah," she replied. "I feel like we've definitely proven that rumor to be wrong."
It's been a bad few weeks for Kylie, who recently suffered a medical emergency. After a mystery illness, she stayed in the hospital and missed Paris fashion week.