Teresa Giudice Celebrates Daughter's Birthday Amid Joe's Deportation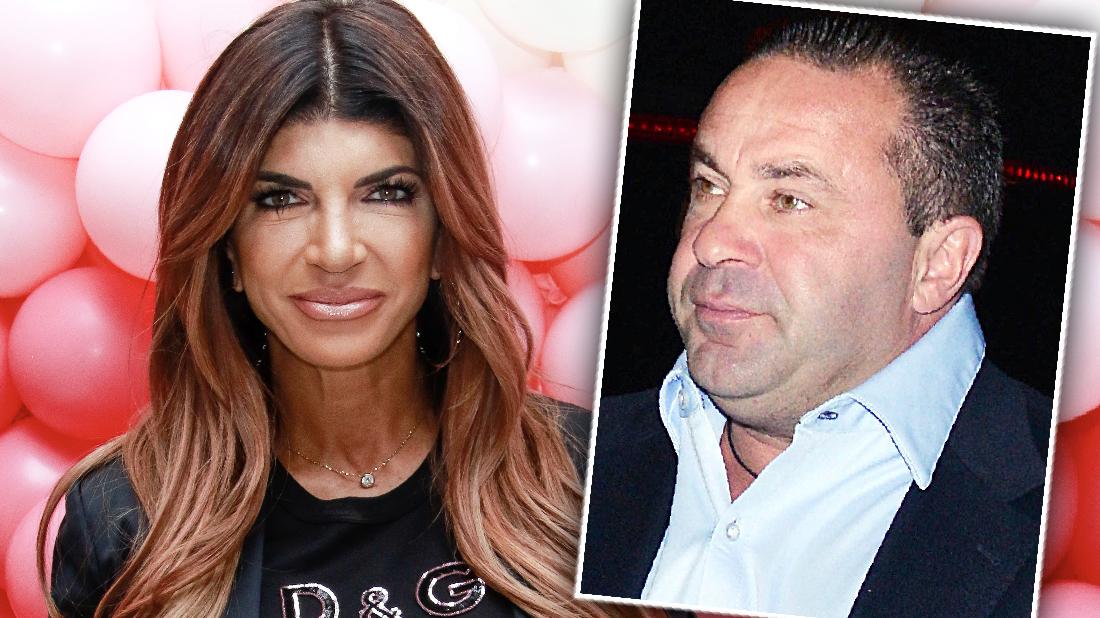 Teresa Giudice paid tribute to daughter Gabriella on her 15th birthday on Friday, October 4, amid her husband Joe's deportation drama. As RadarOnline.com exclusively reported this week, Joe is going to leave ICE custody for Italy as soon as possible, as his request to lift a stay of removal was granted. According to a source close to the situation, Joe's days in the United States are numbered. "It's over," the source told RadarOnline.com, explaining that he will be heading to Italy shortly.
Article continues below advertisement
The Real Housewives of New Jersey queen celebrated her daughter's big day during the tense situation. Teresa, 47, posted videos with her second-oldest daughter Gabriella and wrote, "I can't believe you are 15 today! My calm, confident kind daughter, I admire your strength, your athletic ability & your brilliance! I can't say enough good things about you, I'm so lucky we have such a special connection and glad we understand each other so well. I love you Gabriella, my porcelain doll❣️" she wrote in the caption.
The reality star then added: "Happy Birthday my beautiful girl!! #happybirthday #birthdaygirl #soccerchamp ???❤️??⚽️?⚽️??" Teresa also shared video of Gabriella opening up some presents in a balloon-filled room via her Instagram story. The teen enjoyed such gifts as a black belt, and she was seen wearing a party hat. Teresa and Joe's other daughters are Gia, 18, Milania, 14, and Audriana, 10. Joe, 47, has been housed in the miserable Clinton County Correctional Facility, an ICE Detention Center in Pennsylvania since March 2019, when he was released from prison. As RadarOnline.com readers know, he was serving a 41-month sentence for mail, wire and bankruptcy fraud.
Article continues below advertisement
The insider told RadarOnline.com that the deplorable conditions have worn him out. "They broke him in there, and he can't take it anymore," the source said about Joe, who made a "Hail Mary" play asking the judge to allow him to go home to his family in New Jersey as he awaited his deportation appeal decision. Now his request to move to his native Italy has been granted. Shortly after the news broke, Teresa posted an inspirational quote to her IG story with a photo of a woman doing yoga. "We are the master of each moment – DAVIDJI," it read.
The Giudice family patriarch's relatives in Italy have been quietly preparing for him to come to Europe once he is deported, a source exclusively told RadarOnline.com last year. During her husband's legal fight, however, Teresa has beenspotted holding hands with boy toy Blake Schreck, 26.
A RadarOnline.com source said Joe acted standoffish with his fellow inmates, and turned his attention to pumping up his body and mind. He ended up losing 45 pounds while locked up. But he can't be with Teresa and his daughters and will soon be leaving the country after a long legal ordeal.