Ted Allen Claims Matt Lauer Struggled To Say 'Queer' On Air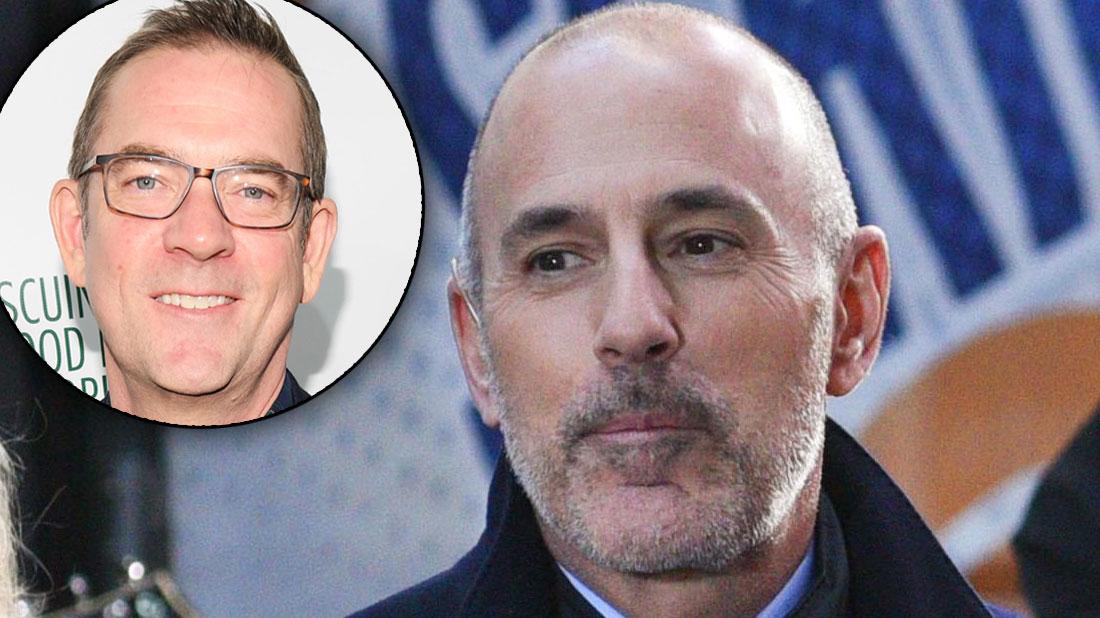 Awkward! In Antoni Porowski's new cookbook, food connoisseur Ted Allen claimed Matt Lauer struggled to say the word "queer" on live television back in 2003, RadarOnline.com learned.
Porowski, 35, who serves as the food and wine expert on the popular Netflix reboot of Queer Eye, released his cookbook, Antoni In The Kitchen, this week. Former OG Queer Eye cast member, Allen, 54, wrote the foreword for the book – and in his few pages, he opened up about a past interview with the disgraced former Today show host.
Article continues below advertisement
Reflecting on the success of the Queer Eye premiere in 2003, Allen recalled the cast landing interviews on popular day-time and late-night shows.
"In the steamy summer of 2003, Queer Eye was an immediate hit for Bravo that ran for ninety-nine or a hundred episodes, depending on whom you ask," Allen wrote. "In that run, it made a lasting impact on the culture."
He then continued: "It got us onto the covers of magazines, Ellen, Oprah, the Tonight Show (twice), and the morning talk shows (I still chuckle at how hard it was for Matt Lauer to wrap his mouth around the word 'queer')."
As RadarOnline.com readers know, the successful makeover show was revived with an entirely new cast of five men on Netflix in 2018. The reboot now features Porowski, Tan France, Karamo Brown, Bobby Berk and Jonathan Van Ness. Allen is now featured on the Food Network's Chopped as a host.
Allen also highlighted the importance of the show's format.
"Queer Eye was innovative: the first national television show with an entirely out, gay cast. The first program to smash together gay and straight cultures, employing real people as themselves and letting the chips fall," he wrote.
Article continues below advertisement
As RadarOnline.com readers know, Lauer was fired from NBC in 2017 after a string of sexual harassment allegations.
On September 6, Lauer and Annette Roque finalized their divorce. The exes were married for over 20 years and share three children.
Allen's snub against Lauer in Porowski's book comes at the same time sources revealed to RadarOnline.com that the former NBC host is panicking over the impending release of Katie Couric's memoir. She is expected to release the tell-all in 2021.
"That has Matt paralyzed with fear because he knows she received a $12 million advance for the book and the publisher is expecting a blockbuster," the source said.
Antoni In The Kitchen is available online and in book stores now.