Baby News! Eva Marcille Gives Birth To Son As 'RHOA Cameras Were Rolling'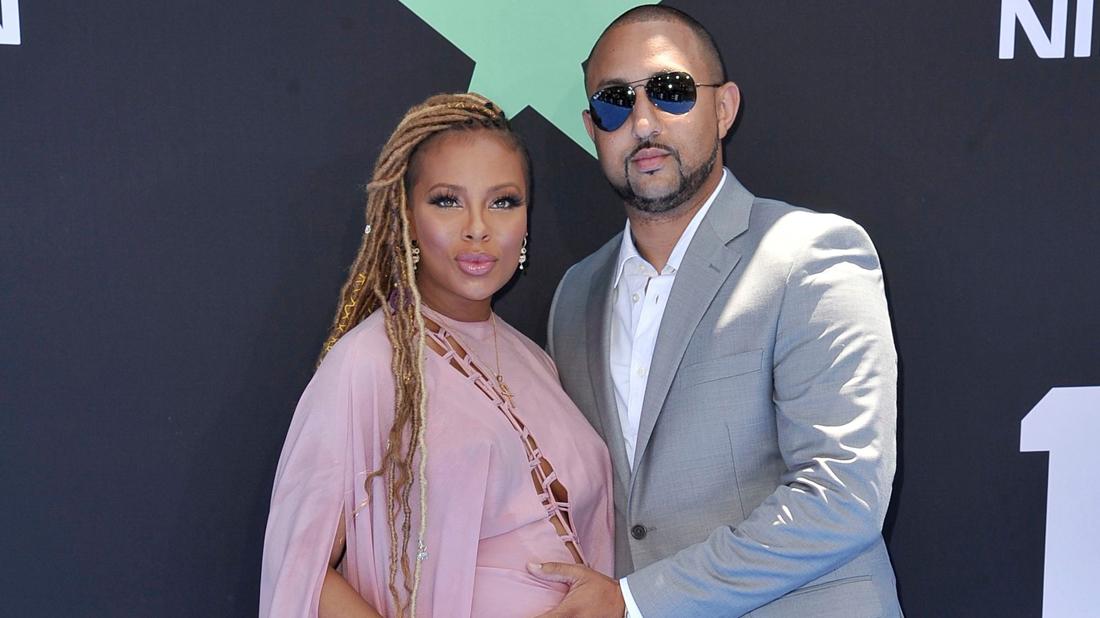 Eva Marcille has given birth to her third child – her second with husband Michael Sterling.
Us Weekly broke the happy news.
The baby, born on Friday, September 27, is a boy named Maverick, her rep exclusively confirmed to Us.
And RadarOnline.com has exclusively learned that The Real Housewives of Atlanta cameras were rolling!
"The birth of Eva's baby was filmed for RHOA," an insider told RadarOnline.com.
"She apparently had an event planned for the day of the birth but went into labor instead."
Article continues below advertisement
Us previously confirmed in May that The Real Housewives of Atlanta star, 34, and her lawyer husband were expecting.
"She is pregnant and due in the fall," a source told Us at the time.
Marcille told Extra the next month that she would be welcoming a boy.
The former America's Top Model star has a daughter, Marley, by ex-boyfriend Kevin McCall.
After Marcille got engaged to Sterling in 2017, she had their son, Michael Jr., in April 2018. They got married that October.
Article continues below advertisement
"I need one little small request. I just want 10 pounds off," Hampton told a shocked Marcille at the time.
Marcille insisted she had "already lost 30 pounds and I had a baby yesterday."
"Not yesterday," Hampton replied.
"13 weeks ago," the new mom replied.
Marcille joined the RHOA cast after Kenya Moore was fired.
A source told RadarOnline.com that Marcille is "a team player. Compared to Kenya she is really delivering for Bravo. Eva knows the show is for fun and she delivers the goods, unfiltered."
And Marcille is cashing in, as she earned a whopping $250,000 for her second season on the show.
It appears Marcille has needed the money, as her co-stars have dished on camera about her allegedly precarious finances.
On one episode, one of Marcille's bridesmaids was heard telling Leakes, Hampton, and Tanya Sam during a phone call, "The house that she's in is not actually where she lives.
Marcille "lives in a raggedy little house across the street from the golf course. … The house is in somebody else's name that they live in over there because her credit is too bad. And then his stuff was messed up 'cause they couldn't even get it in her husband's name either."
The star's bridesmaid also claimed that Marcille's car got "repossessed."
But Marcille responded, "I think it is very juvenile for Marlo to sit around and talk about rumors you've heard. It is beyond petty, it is beyond messy, it is sad….To hear this despicable dirt. This whole thing just stinks…."
Now, however, she and her husband are enjoying their new baby and viewers will soon see the happy birth!