L.A. Man Charged With Giving Mac Miller Fentanyl-Laced Pills Days Before Death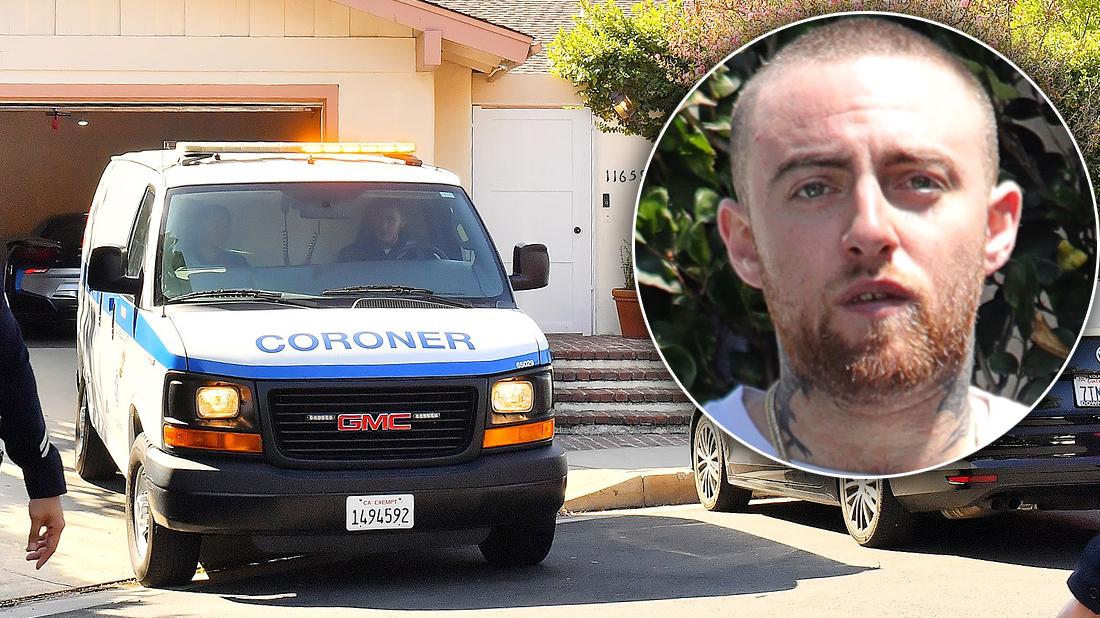 A Hollywood Hills man has been charged in connection with the death of hip hop artist Mac Miller, who was found dead of a drug overdose nearly a year ago, according to a federal criminal complaint provided to RadarOnline.com
Cameron James Pettit, 28, was arrested on Wednesday, September 4, by special agents with the Drug Enforcement Administration and officers with the Los Angeles Police Department and charged with one count of distribution of a controlled substance.
Article continues below advertisement
According to the affidavit in support of the criminal complaint, Pettit and others distributed narcotics to 26-year-old Malcolm James McCormick – who recorded and performed under the name Mac Miller – approximately two days before he suffered a fatal drug overdose in Studio City on September 7, 2018.
The Los Angeles County Medical Examiner-Coroner later determined that Miller died of mixed drug toxicity involving fentanyl, cocaine and alcohol.
According to communications detailed in the affidavit, late on the night of September 4, Pettit agreed to supply Miller with 30 milligram oxycodone pills, as well as cocaine and the sedative Xanax. But, instead of providing the rapper with genuine oxycodone, Pettit allegedly sold him counterfeit oxycodone pills that contained fentanyl – a powerful synthetic opioid that is 50 times more potent than heroin.
Article continues below advertisement
Two days after Pettit allegedly supplied Miller with the fentanyl-laced pills, Miller died in his Studio City home.
Investigators believe that the singer died after snorting the counterfeit oxycodone pills containing fentanyl and that those pills had been provided by Pettit, according to the affidavit.
If convicted of the drug trafficking charge alleged in the complaint, Pettit would face a statutory maximum sentence of 20 years in federal prison.
Pettit is scheduled to appear in court Wednesday afternoon.