Wedding Bells! Jonah Hill & Girlfriend Gianna Santos Are Engaged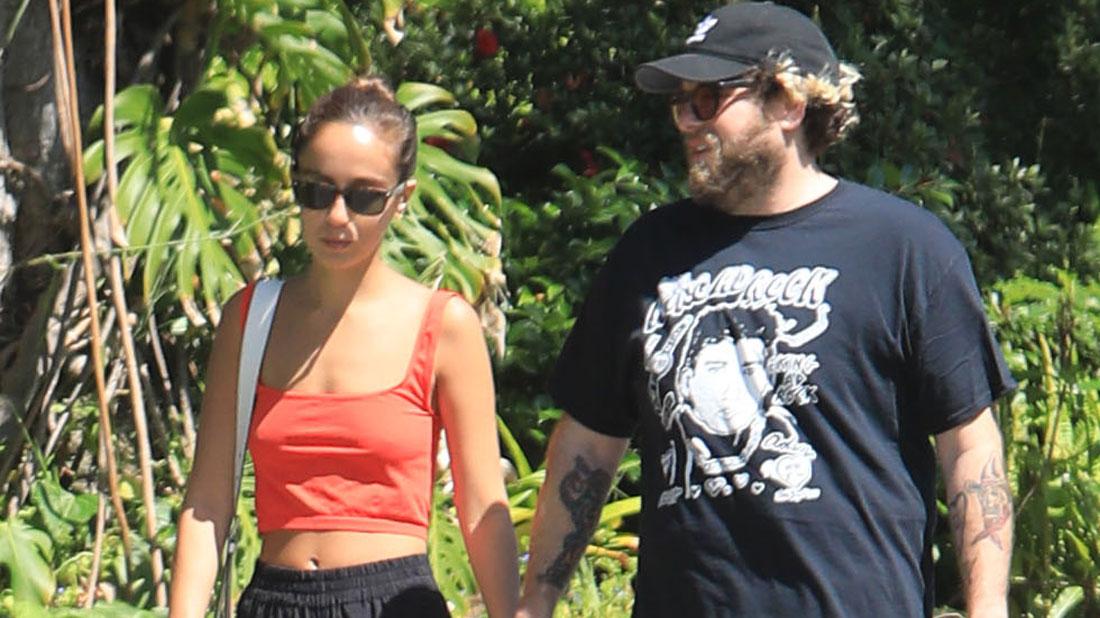 Johan Hill is engaged!
The Oscar nominated actor and Gianna Santos, 30, are engaged to be married Page Six reported.
The happy couple reportedly started dating in the summer of 2018.
While Hill has starred in Hollywood hits Moneyball and The Wolf of Wall Street, Santos' LinkedIn profile notes that she is the content manager at Violet Grey, a beauty startup.
Hill and Santos had been packing on the PDA over the summer as they spent time together, kissing each other while hanging out in Venice, Calif.
Article continues below advertisement
They were spotted together on Sept. 1 in New York City during a downpour and Santos covered up her left hand in the photos, tucking it into her jacket pocket.
Hill opened up about quitting drinking and partying after his brother's tragic death.
Jordan Feldstein died in December 2017 at just 40 years old from a pulmonary thromboembolism. The coroner's report also indicated he suffered from bronchopneumonia and had traces of cocaine in his system at the time of his passing.
"No, I don't drink. I just don't drink. I just don't party," Hill told Howard Stern shortly after he started dating Santos. "I like to be healthier. I like to be in a good mood. Being hungover effects your mood — to me at least. I support people who are living their lives and being happy."
"The only reason I don't want to talk about it, is because it's painful," Hill told Stern. "Not out of disrespect. But I miss him, and I love him, and I wish he was here."