Jonah Hill's Sister Reveals 'Impossible' Grief Since Brother Jordan's Death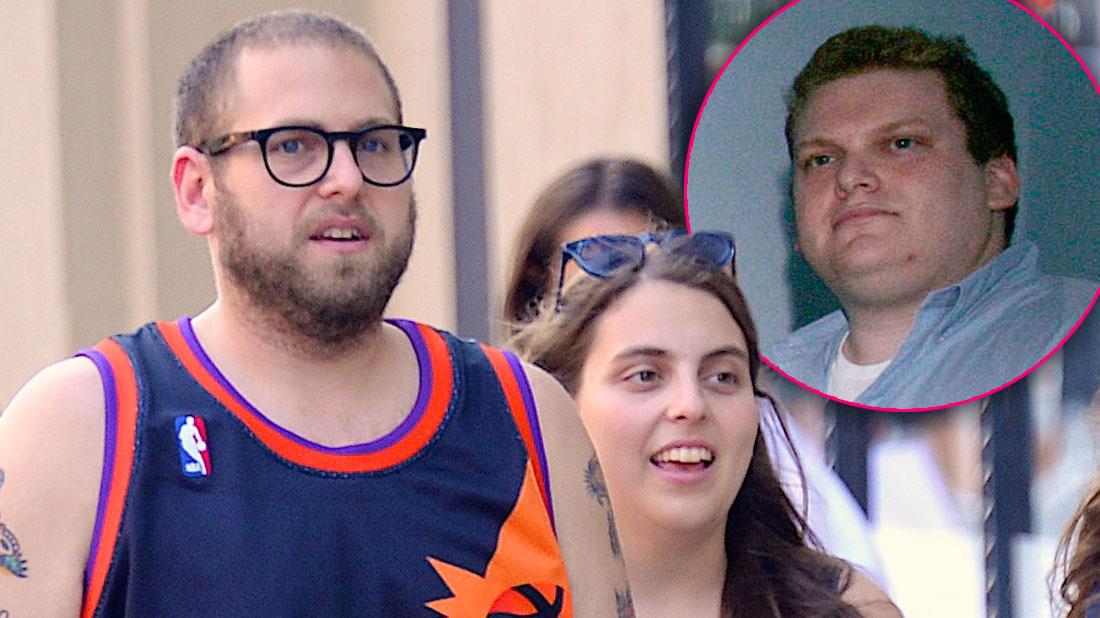 Beanie Feldstein, the sister of Jonah Hill, opened up for the first time about losing their older brother, Jordan Feldstein, one year ago.
"Grief is just impossible," the actress wrote in an essay titled Grief Glasses for InStyle magazine. "It cannot be contained or summarized or enclosed. To describe the wound grief leaves if you have not experienced it is to come to it hazy and out of focus."
As RadarOnline.com readers know, Jordan — a successful talent manager and the founder of Career Artist Management in Beverly Hills — died suddenly in 2017 of a pulmonary embolism caused by blood clots in his legs. He was just 40 years old.
Article continues below advertisement
In her essay, Beanie, 25, described him as "a remarkably generous, intelligent, loving person. He was an incredible father, beloved by his boys. He was a deeply devoted son. He was a brilliant creative mind. And he was my biggest brother. He gave me so many things, including my name."
Though she and Jonah, 35, have remained silent throughout their mourning process, Bernie is finally ready to describe the emptiness she feels without her beloved sibling — an emptiness, she said, that will never go away.
"In this past year, I have learned an immeasurable amount about the bandwidth of my own heart. The pain is so unbearable at times, so unremitting. Yet, in addition to the deluge of feelings leaking out of me at all times, I have found the process of grief (because it is and will always be a process, never finished, never concluded) to be just as resonant in my mind as it is in my heart," wrote the Lady Bird actress.
Article continues below advertisement
The day of Jordan's passing, it was revealed he'd called 911 citing shortness of breath, but as he waited for paramedics to arrive, he suffered cardiac arrest and died. Investigators found traces of cocaine in his urine and nitrous cans scattered around his room.
On what would've been his birthday, Beanie posted a tribute to him in the form of old family photos. While Jonah has stayed quiet about the tragedy, he quit drinking after losing Jordan.
In her essay, Beanie said dealing with her brother's death is like putting on glasses that you an never take off, "and these glasses make me see the world differently than I did before."
"The colors bleed together more vividly. But they are somehow more than they ever were before. More visceral. More vibrant. More present. Simultaneously more awe-inspiring and more aching," she wrote. "Sometimes I can push the glasses to the end of my nose so I can peer over them to see the world the way I used to see. But I can only see over or around to my old perspective. I can never see it totally as it was ever again."
Article continues below advertisement
Beanie said she now belongs to a club of suffering humans that she never wanted to enter.
"It is a club full of suffering and questioning but is also a community of people that have a truly broadened perspective on the human experience. And if you are also in the club, please know you are not alone, because I am also a begrudging member," she added. "And while I wish I could rip my grief glasses off my face and have it all be a dream, I try to recognize what the glasses have given me: that unique blend of humanity that is simultaneously the darkest dark and the brightest bright."