John Schneider Marries Longtime Galpal After Bitter Divorce From Second Wife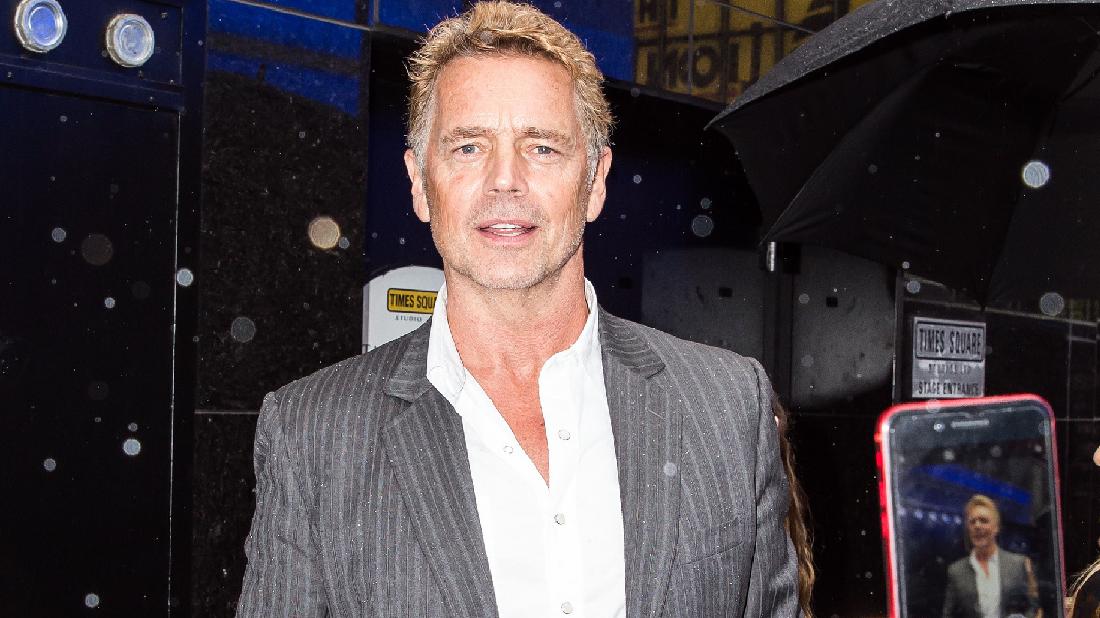 John Schneider and longtime girlfriend Alicia Allain made their marriage official earlier this week in a quickie Louisiana ceremony. According to The Blast, the move came soon after he'd finalized his bitter divorce from his second wife Elvira Castle.
As People reported, The Dukes of Hazzard star, 59, and film producer Allain, 50, already had a big religious wedding "before God" in July. Back then, the couple tied the knot in an intimate ceremony in the barn at John Schneider Studios in Holden, Louisiana.
Article continues below advertisement
Allain wore a white, sleeveless dress for the occasion, while country singer Schneider rocked a tan suit with a gold, printed tie. The actor told People, "Happy is too small of a word." But hold on, it wasn't legal -- because Schneider was still finishing his five-year divorce battle!
John married Castle in 1993. She filed for divorce in September 2014. They have three adult children together, two of which were Castle's kids from a previous marriage. As RadarOnline.com previously reported, Schneider's ex-wife Castle reportedly garnished salary he earned for doing his latest TV show, The Have or Have Nots.
The star's fans were shocked when he briefly went to jail in summer 2018, serving five hours out of his three-day jail sentence in Los Angeles for unpaid alimony, as Fox News reported. Back then, John said he couldn't afford the alimony payments -- after he'd spent a lot of money repairing his movie studio in Louisiana following a March 2016 flood.
Schneider asked the judge to lock him up, and served his time. He went on to compete in the fall 2018 season of Dancing with the Stars.
Article continues below advertisement
Now The Blast has reported that Schneider has wrapped up his divorce -- and he and Allain headed straight to the courthouse in Louisiana to officially tie the knot. A photo showed the newlyweds smiling outside the courthouse and wearing gold rings as they held up their marriage license. Another shot showed their hands signing the document. As fans well know, Schneider became a TV icon by playing Bo Duke on the hit CBS action comedy show from 1979 to 1985.