Jenelle & David Attend NY Fashion Week Runway Show After Custody Nightmare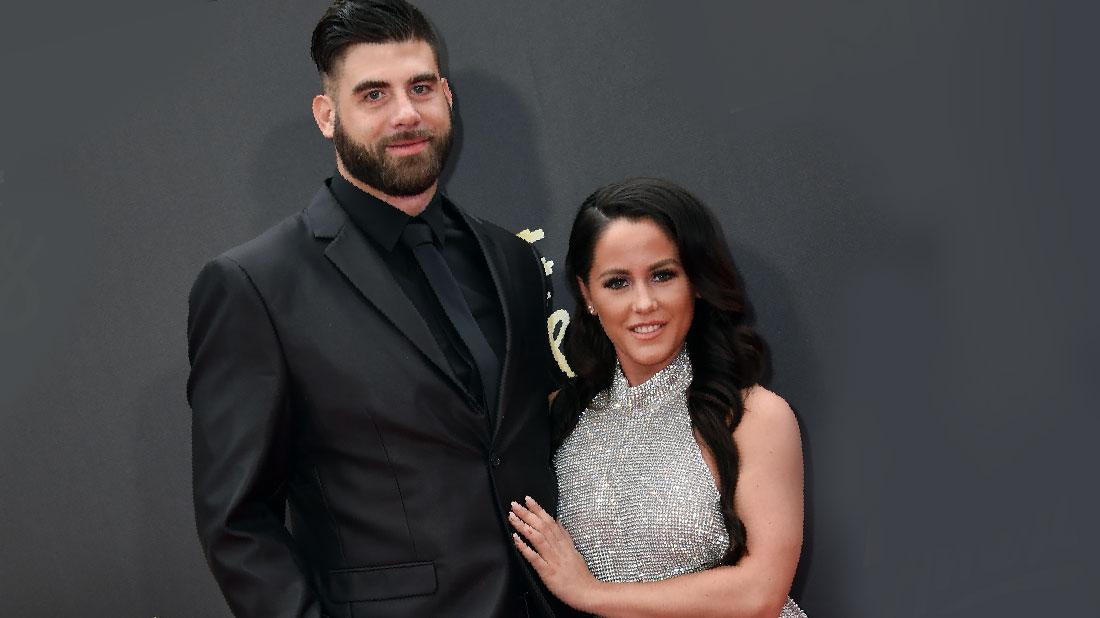 Jenelle Evans and disgraced husband David Eason shocked onlookers by attending a New York Fashion Week runway show on Saturday, September 7. They didn't appear to have a care in the world in a bizarre appearance following the two winning custody back of most of their kids in court, but later losing David's son Kaden by ex-girlfriend Olivia Leedham.
As RadarOnline.com readers know, Jenelle and David have been under fire ever since David shot and killed her dog, Nugget. Although Jenelle later denied the brutual incident, David testified that he had killed the pooch. The former Teen Mom stars sat in the front row at the InstaSleep Mint Melts Presents New York Fashion Week Nolcha Shows, where ELF SACKS featured its latest clothes, accessories and shoes for its Spring and Summer 2020 collection.
Article continues below advertisement
Jenelle was spotted at the show in a tight mini dress while David sported orange pants and an off white button-down shirt, as E! reported. Jenelle, 27, showed fans photos and videos from the fashion show on her Instagram Stories. One shot showed a model on the catwalk in a fancy checked coat. "It's a goat," Jenelle, thoroughly enjoying herself, crowed in a caption on another video clip.
Fellow teen mom Farrah Abraham was also seen at the show. Later, Jenelle told followers she and David went to the New York sweet shop the Sugar Factory. "We can't eat all of this," she captioned one video, along with a crying-face emoji. On Saturday, the reality TV star's mom Barbara Evans showed on her Instagram that she was with her daughter's kids, Jace and Kaiser.
As RadarOnline.com has extensively reported, the Easons' children, Maryssa, 11, Jace 9, Kaiser, 5, and Ensley, 2, were temporarily taken away in May after a judge ruled that Jenelle "failed to protect them" after David shot and killed the family dog in front of them. But this June, Jenelle announced that a judge "dismissed" the custody case against her and Eason, and that their children would be returned to them. RadarOnline.com then exclusively revealed the disgraced reality stars have lost custody yet again after a North Carolina judge granted David's ex-girlfriend Olivia sole legal and physical custody of their son Kaden on June 29, 2019.
Court papers exclusively obtained from New Hanover District Court explained how Olivia was first awarded sole legal and physical custody of the 5-year-old on September 12, 2014. David, 31, was denied any contact with the child. And she won custody in court, while David is able to Skype him on Tuesdays and Sundays at 6pm.