Big Wedding! Black Sheep Jacob Roloff And Isabel Rock Get Married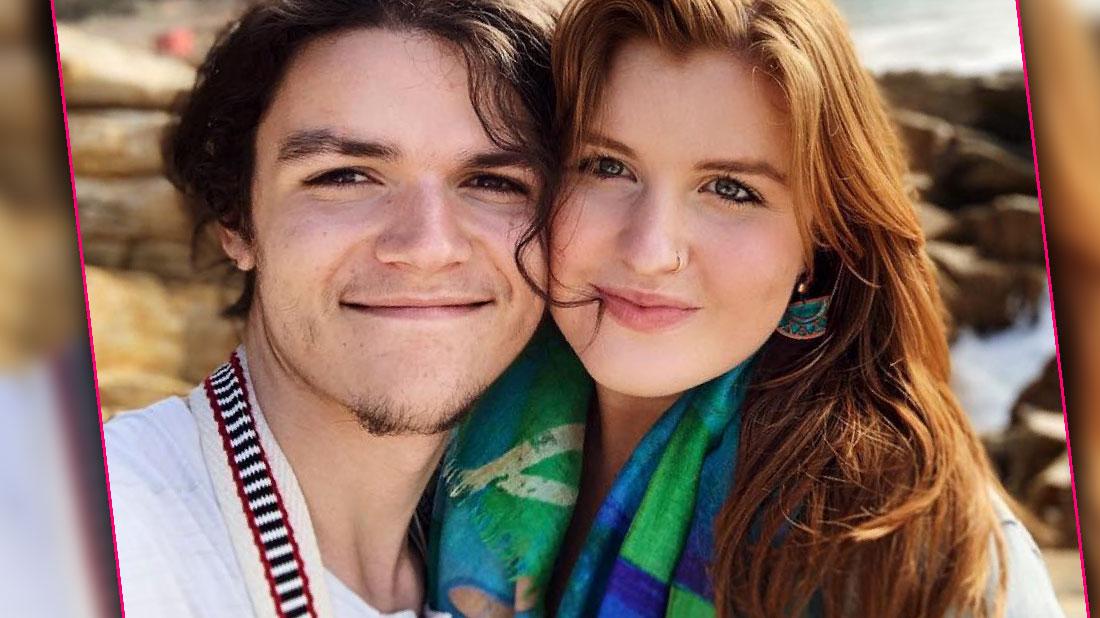 Jacob Roloff and his girlfriend Isabel Rock got married on Saturday, September 7. The Little People, Big World family black sheep's sister-in-law Tori, who is married to his brother Zach, posted three photos to her Instagram Stories to confirm the happy news using the hashtag #RockingRoloffWedding. While Jacob, 22, and 23-year-old Isabel's ceremony was rumored to be taking place at Roloff Farms, his dad Matt revealed on social media earlier this week that his son and his bride were planning the wedding itself for the beach in Oregon.
Article continues below advertisement
However, Matt noted that the reception would be at the family's famed farm. Tori posted an IG photo of herself, Zach, and their son Jackson from the reception. They were all together, sitting in front of Jacob and Isabel's 1987 Westfalia, a Volkswagen camper van that figured in the hippy-style twosome's life together. She also showed adorable Jackson all dressed up and even wearing a bow tie for Uncle Jacob's wedding!
As RadarOnline.com reported, Jacob announced his engagement to Isabel in Iceland in January 2018 after keeping the news secret for more than a month. He had proposed to his beloved on Christmas, Dec. 25, 2017. Jacob, a non-little person son of Amy and her ex-husband Matt, shared a photo of himself carrying Izzy on his back. As a caption, he wrote, "…we got ENGAGED! It happened in Iceland on the frozen pond, Tjörnin, late on Christmas. So much love for this beautiful soul @izzysofia. Here's to many more Christmas', you n me."
MORE ON:
Little People Big World
Article continues below advertisement
Jacob and Isabel have spent lots of time traveling together, and as RadarOnline.com readers know, he has gone his own way when it comes to his famous reality TV family. Jacob left the LPBW TV show in 2014, later explaining he felt "isolated" and "angry" for being pushed into reality TV fame at a young age. He wrote, "I did not want this imposition to become my identity, and so I rebelled in the manner that I did, and eventually exited the show."
He has also slammed the reality series as scripted and fake. But Jacob and fiancée Isabel have been embraced by their family amid their engagement, with the beauty gushing on Instagram, next to a photo of the Roloff son hugging her, "I love him, that's all." Now the free spirits are husband and wife.
But you won't see their wedding on TV! Artist Isabel has told fans that she and Jacob had no plans to have their ceremony footage aired on LPBW. However, RadarOnline.com revealed their bizarre wedding registry!