Romance After Scandal: Harvey Weinstein's Ex Georgina Dates Adrien Brody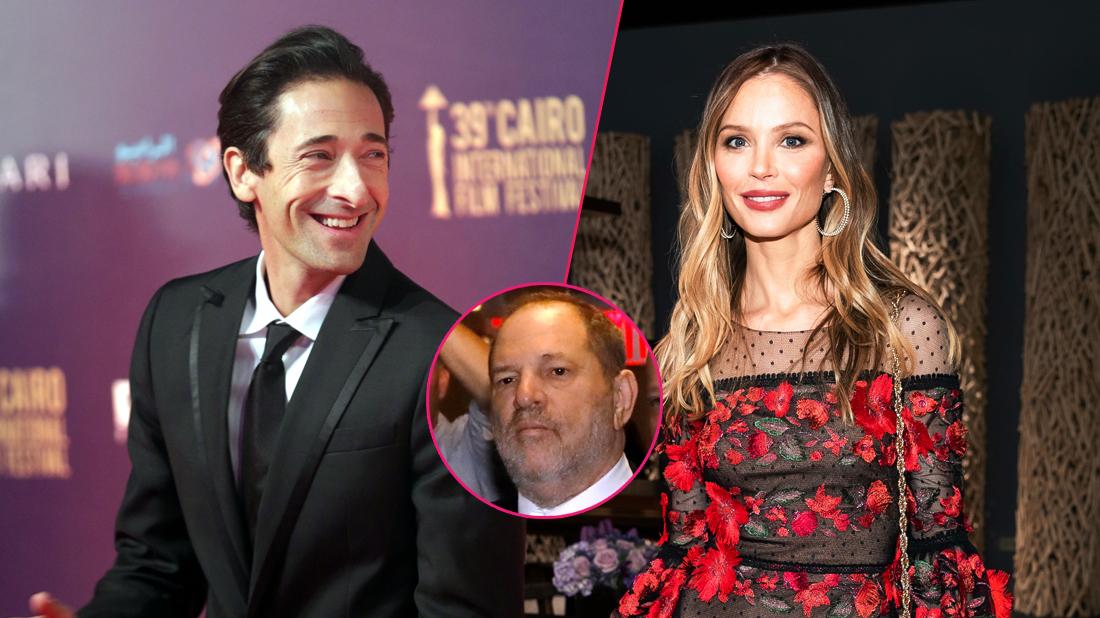 Georgina Chapman has reportedly moved on following her separation from Harvey Weinstein.
According to the Sun on Sunday, the Manchesa designer is currently dating Oscar winning actor Adrien Brody.
The two, who had initially met through Weinstein, crossed paths again in April while at an event for supermodel Helena Christensen.
"Helena had invited them both to her swimwear launch in Puerto Rico, and they bonded over cocktails against a backdrop of various beautiful beaches," a friend revealed to the publication. "They stayed in touch when Georgina returned to London, and then arranged to go on a few low-key dates."
Article continues below advertisement
As readers know, Chapman, who was initially standing beside her husband, made the decision to end her ten-year marriage following the whopping number of sexual assault allegations against Weinstein.
"My heart breaks for all the women who have suffered tremendous pain because of these unforgivable actions," Chapman said at the time.
The 43-year-old businesswoman also shared her feelings about her husband's acts in an interview with Vogue.
"I was so humiliated and so broken . . . that . . . I, I, I . . . didn't think it was respectful to go out," Chapman.
"I thought, 'who am I to be parading around with all of this going on?' It's still so very, very raw. I was walking up the stairs the other day and I stopped; it was like all the air had been punched out of my lungs."
Chapman and Weinstein, 67, have since reached a divorce settlement, leaving the fashion guru free to find happiness.
"Obviously it's still quite a new thing, but Adrien is smitten and Georgina is the happiest she's been in ages," the friend told the Sun.
"She has had a torrid past couple of years, and finally feels ready to move on with her life. Her kids and family are all aware, and everyone whole-heartedly approves."