Camille Grammer Says She 'Wasn't Asked Back' To RHOBH: 'It's Kyle's Show'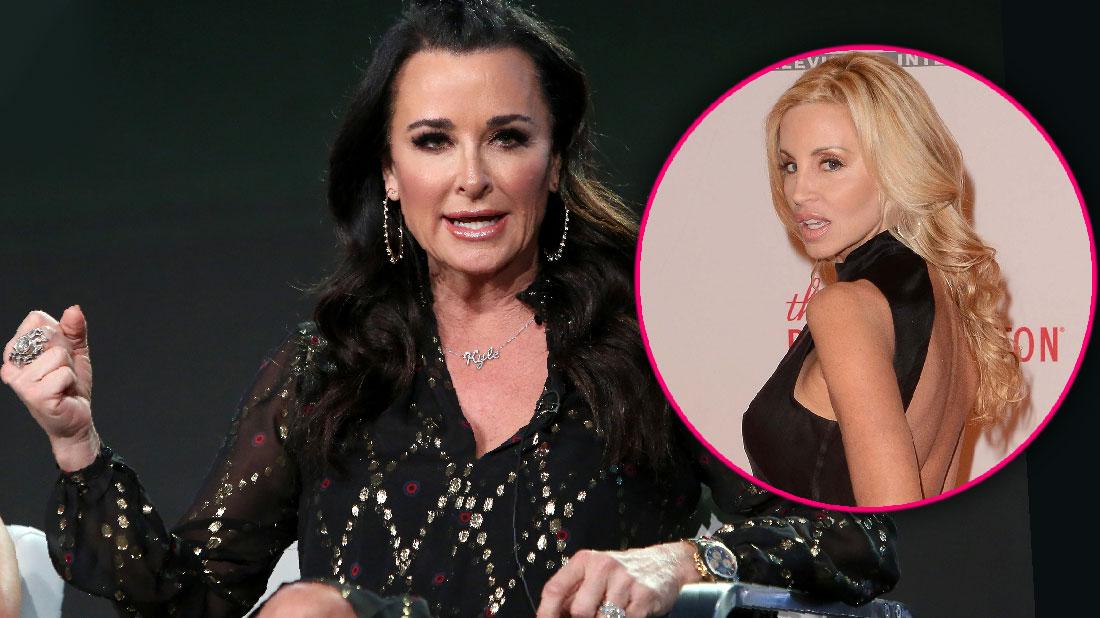 Camille Grammer has announced her The Real Housewives of Beverly Hills days are done—at least for now.
"I wasn't asked back," for season 10. "It's fine," Camille said in a since-deleted tweet, according to PEOPLE.
She had added via Twitter, "I did my time on the show. And it's Kyles show," in a reference to RHOBH titan Richards.
But is there more to her leaving than meets the eye?
As RadarOnline.com exclusively reported earlier this year, a source said Camille's lawyer husband David C. Meyer was uncomfortable in the reality TV spotlight.
Article continues below advertisement
The Bravo blonde/actor Kelsey's ex-wife, 50, married Meyer at a private beach club in Hawaii last October.
"This is my next chapter. I'm so excited to start our life together," she said at the time. "I love the way he loves me."
Sadly, soon after the wedding, Camille's Malibu house burned down in the horrifying California fires.
Soon, the insider told RadarOnline.com that Meyer was no fan of his new role as a "househusband," and was ready to bolt!
"The marriage is on the rocks," the source said months ago. "(David) isn't fond of the pressures of the show and never wanted to be on camera. He thinks she takes the show too seriously and it spills over into their personal life."
But now, after Camille did an uncomfortable RHOBH reunion show in which she stormed off the set, she's free to focus on her marriage.
Bravo recently announced two new cast members for RHOBH that can more than fill Camille's spot. Actress Garcelle Beauvais is one who will bring the drama for season 10! Also, socialite Sutton Stracke is on board.
MORE ON:
The Real Housewives of Beverly Hills
Article continues below advertisement
Viewers saw Camille's feud with Lisa Vanderpump last season.
She has previously dished on the cast dynamic, writing on social media, "What made the show work was the main cast being Lisa and Kyle."
However, Lisa has left the show and now Camille is out in the cold.
Camille agreed with fans who said she should be paid more and be full time on RHOBH.
But it's not to be.
"That is not going to happen. Thanks for your support tho," she told followers.
Camille noted in a deleted tweet captured by People that the reunion was "an awful experience."
She wished new housewife Garcelle well following Thursday's casting announcement.
"Garcelle is lovely. I think she will make a wonderful addition to the cast. She is classy and sweet."
Bravo had no comment.