Labor Day Disaster! Boat Fire Near Santa Cruz Island Leaves Multiple People Dead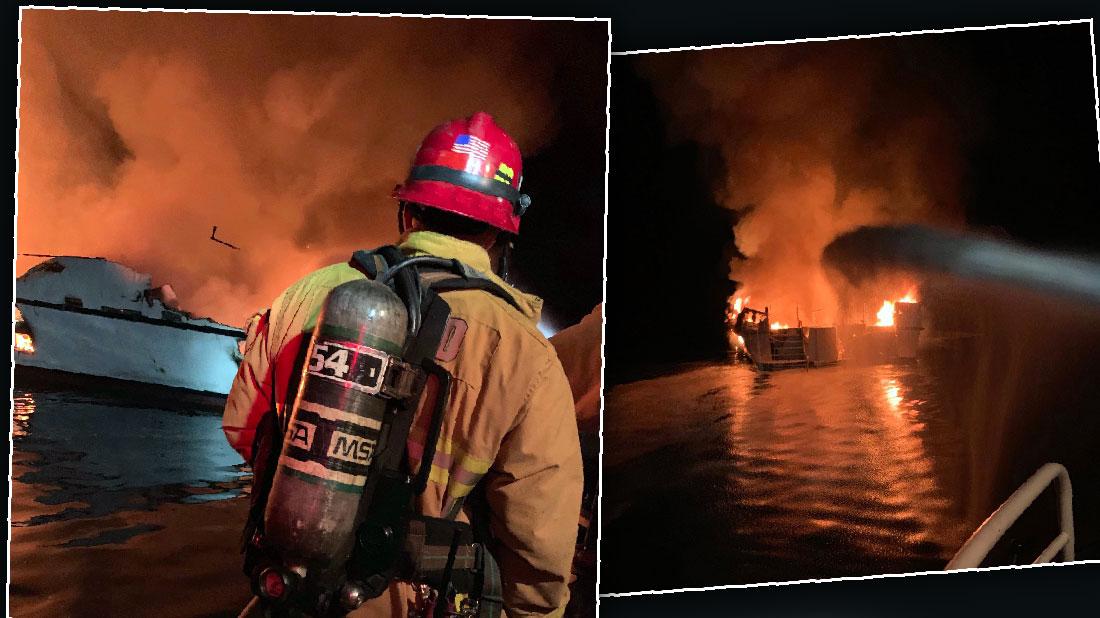 At least 34 people are reportedly missing after a 75 foot dive boat caught fire near Santa Cruz Island off the coast of Los Angeles on Labor Day. While some news outlets have said that the 34 unaccounted for are in fact dead, it is so far unclear. Ventura County officials told KTLA 34 people died. But the U.S. Coast Guard, which first reported a boat rescue operation near Santa Cruz Island, has not confirmed any fatalities and said a rescue was still underway as of 5:43 a.m. California time.
Article continues below advertisement
However, the Ventura County Fire Department did tell The Daily Beast that multiple people were dead. KKFX-TV reported that Coast Guard Los Angeles responded to the fully engulfed boat fire off around 5 a.m. on Monday, September 2. The U.S. Coast Guard said it launched several boats to help more than 30 people "in distress." In a tweet, the Coast Guard said "a group of crew members has been rescued (one with minor injuries) and efforts continue to evacuate the remaining passengers."
Fire Capt. Brian McGrath said, "There are fatalities but I can't give you a number because the Coast Guard is still searching the water."RadarOnline.com has recently reported on various boat accidents and cruise ship disasters.