No Show! Angelina Jolie Turns Her Back On Cambodia Town Film Festival After Maddox Moves Out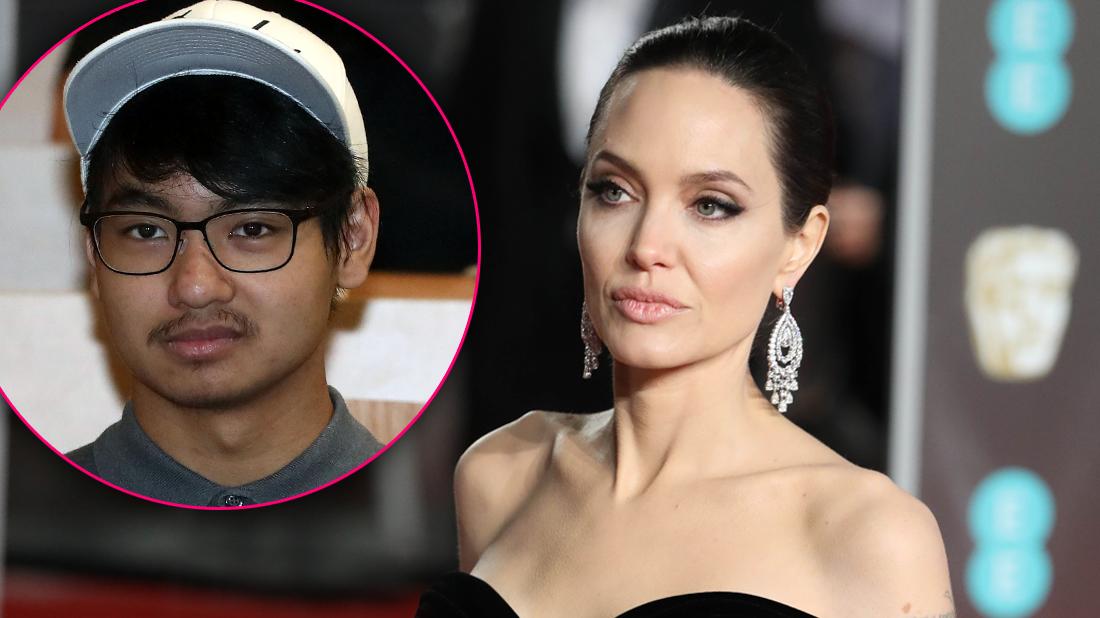 Angelina Jolie snubbed the Cambodia Town Film Festival, disappointing fans who were looking forward to seeing the superstar, RadarOnline.com has exclusively learned.
Despite a note in the Cambodia Town Film Festival's program from its A-list ambassador proclaiming she wouldn't be attending, hopes still ran high at the event that Jolie would turn up as a surprise.
"She's been every year," an event organizer told Radar outside the Art Theatre in Long Beach.
Article continues below advertisement
"So, everyone thinks she will be here again. No one ever knows for sure, until her security turns up and goes through the place first, then you know she's on her way."
Instead, Jolie – who is a Cambodian citizen after adopting her eldest son Maddox from the South East Asian nation – was pictured on the same weekend enjoying a rollercoaster ride at England's Thorpe Park amusement complex.
By way of apology, Jolie left a note in the Cambodia Town Film Festival's guide book.
"I wish that I could be there with you all, and I wish you a successful and rewarding festival," she wrote.
Jolie was scheduled to be in London to begin filming for Marvel's The Eternals.
But sources close to her have revealed her decision to snub the grassroots festival was "unexpected – and slightly rude".
"She was happy to turn up and plaster her face all over it when she was showing her own Cambodian movie First They Killed My Father, which she desperately wanted an Oscar for," a film insider told Radar.
Article continues below advertisement
"Now that she doesn't have a personal interest, she seems less willing to make it a priority, even though she's meant to be the ambassador."
Radar confirmed that Jolie was expected to support her close friend, Cambodia rapper PraCh Ly – who she was last year romantically linked to following her split from Brad Pitt – as he performed what's expected to be his last live show ever.
"No doubt he would have been disappointed that she couldn't make it, but he does understand her schedule is crazy. Angelina's been a huge supporter of the festival, which PraCh is in charge of, and he gets that she can't always be there."
As Radar readers know, Jolie dropped Maddox off at his new college in South Korea last month.
Sources told Radar the actress sees him as her "golden child," and already feels the nest is empty without him.