Amber Heard Demands Johnny Depp Hand Over Private Documents Detailing Drug Abuse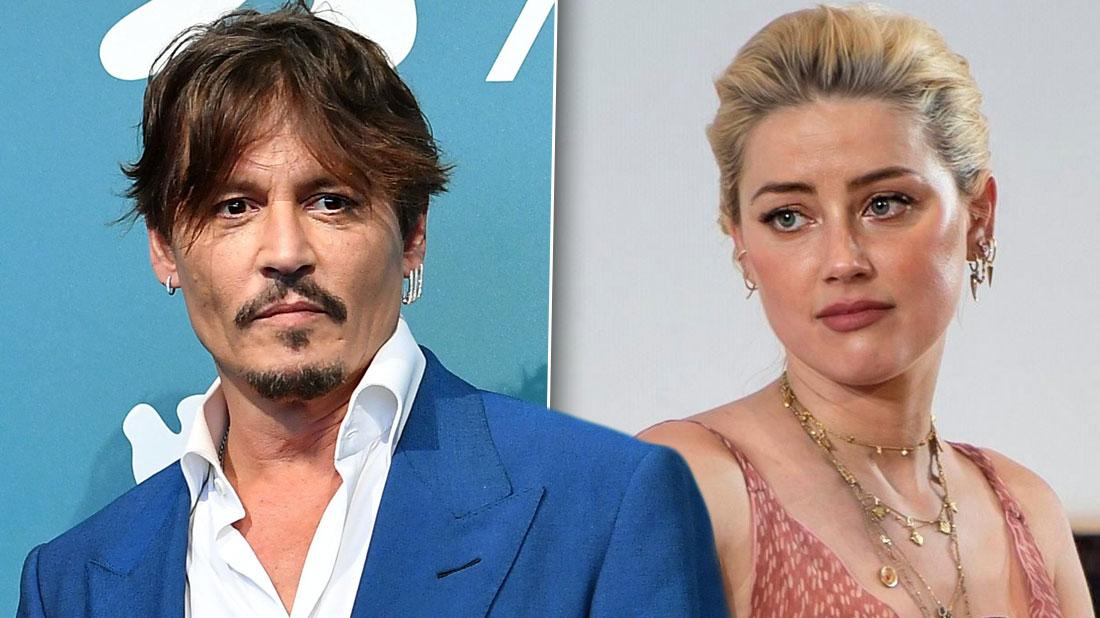 Amber Heard is demanding ex Johnny Depp to hand over documents that reveal how Depp's alleged drug and alcohol use contributed to his violent and abusive behaviors during their brief, tumultuous marriage, RadarOnline.com can exclusively report.
The feuding exes have been embroiled in a legal battle after Heard penned a Washington Post op-ed in 2018 claiming she was a victim of domestic abuse.
Though she didn't mention Depp by name in the essay, he filed a $50 million defamation suit against the Aquaman star in March 2019.
Article continues below advertisement
Heard asked the court to order her ex-husband to turn over evidence that she claims is linked to his pattern of alleged violence and abuse, including communications with his doctor, and names of witnesses.
In court documents filed on Thursday, Sept. 12, Heard's attorneys said, "In particular, Mr. Depp refuses to produce evidence about his drug and alcohol abuse, even though he purports to challenge statements by Ms. Heard that his substance abuse is inextricably intertwined with his patterns of violent conduct. Mr. Depp also refused to produce communications with his doctor about incidents of domestic violence and abuse. All of this evidence bears directly on Mr. Depp's claims; it is certainly likely to lead to the discovery of evidence that explains shifts in Mr. Depp's behavior over time, bears on Mr. Depp's own memory of events at issue, identifies witnesses who observed Mr. Depp's violence or helped cover it up, and provides critical context for Ms. Heard's earlier statements (the truth of which is a complete defense to Mr. Depp's frivolous claim)."
Depp, however, claims Heard is also hiding evidence that would prove all her claims of abuse are false.
Last week, Depp's attorneys filed their own opposition against Heard's motion to seal certain documents that they claim would "objectively disprove lies" that the actress and others have publicly said.
"Mr. Depp, whose reputation has suffered severe harm from these false claims, should have the right to the restorative transparency of the truth that Ms. Heard seeks to hide," said Depp's attorneys on the Sept. 6 filing. "Even as Ms. Heard and her representatives continue their onslaught of false and defamatory statements about Mr. Depp in the media, it is clear that Ms. Heard's reaction to the avalanche of testimonial and other evidence Mr. Depp has produced is to seek to simply hide future discovery."
Article continues below advertisement
One of Heard's attorneys, Roberta Kaplan, told RadarOnline.com exclusively that Depp's actions are just for show.
"By suing her for defamation, Mr. Depp himself has put at issue the grievous physical and emotional abuse that Ms. Heard suffered at his hands during their marriage," said Kaplan. "Ms. Heard has already testified that it was almost always drugs and alcohol that fueled Mr. Depp's abusive behavior and this is consistent with multiple accounts of his drug-fueled rages over many years. It really is the height of hypocrisy for Mr. Depp, having sued Ms. Heard for $50 million, to refuse to produce evidence of his drug and alcohol addiction on the grounds of 'privacy,' while at the same time opposing a routine protective order that would ensure the privacy of Ms. Heard's medical records and similar information. Mr. Depp's principal aim here seems to be to use this baseless lawsuit to score PR points to hurt Ms. Heard, only continuing the pattern of abuse. We are confident, however, that the Court will see through the patent hypocrisy of Mr. Depp's position on these and other issues."