Spelling Snubbed! Tori 'Not A Good Fit' For 'RHOBH' Because She's 'Not Rich Enough'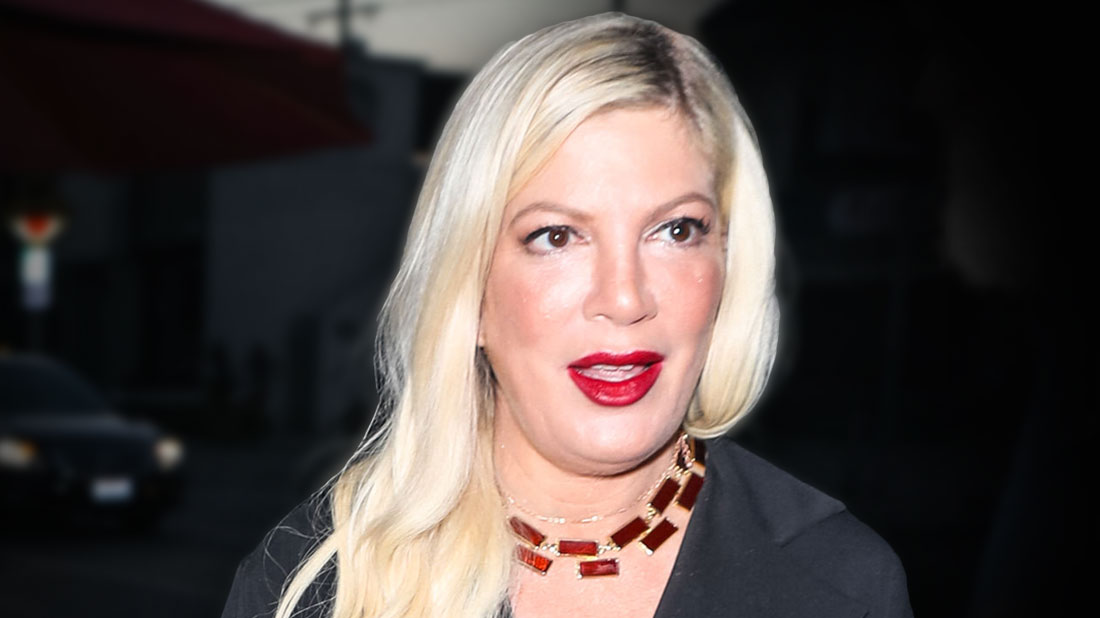 Tori Spelling admitted she was disappointed that Bravo never approached her to join The Real Housewives of Beverly Hills. Now, RadarOnline.com can exclusively reveal the BH90210 star won't be asked on the show anytime soon, as she isn't A-list or rich enough!
"Tori is 100 percent correct, she was never asked to be on RHOBH," a source told RadarOnline.com. "She's not a good fit."
While the cast, which includes Denise Richards, Lisa Rinna, Kyle Richards and other stars, know Spelling, 46, they "are not part of the same clique."
Article continues below advertisement
"The RHOBH cast isn't running into Tori Spelling," the insider said. "The cast is full of actresses who have set the bar high with bringing the drama. Tori doesn't have a thick enough skin to play ball with the RHOBH cast."
The insider added that she's not "rich" or "A-list enough."
As RadarOnline.com readers know, Spelling has been in a bitter legal war with City National Bank for failing to pay back the entirety of a loan. City National Bank was awarded a judgment of $202,066 against Spelling and her husband Dean McDermott in May 2017. Because of interest, she owes $266,022.73.
The mother-of-six revealed on Sirius XM's The Jenny McCarthy Show, "They never asked me… and it actually makes me really sad."
She continued of why she would be a good fit for the series, "I was born in Beverly Hills, so I have one thing going for me. I'm married with a lot of kids, drama follows me everywhere."
Spelling's co-star Jennie Garth, 47, admitted she had been asked to join, but declined the offer because she is the "furthest thing from a desperate housewife."
But the source insisted Garth "was never offered a role"
"Everyone was surprised when she said she was offered a role on the show," the insider said. "She's not a good fit either. Jennie isn't in the same clique as the cast and wouldn't really fit in with the DNA of the show."
The insider added, "RHOBH won't be calling anytime soon."