Todd Chrisley Blamed Business Partner For Mortgage Forgery Before Indictment Scandal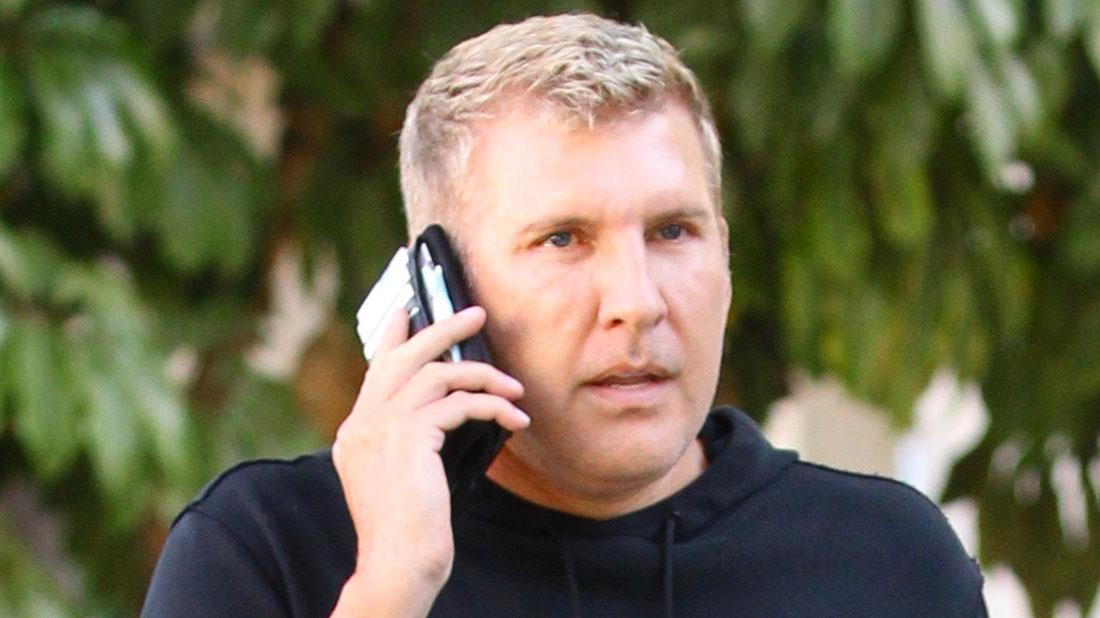 Todd Chrisley believes he and his wife Julie will be named in an upcoming federal indictment for tax evasion, and blamed a former "trusted employee" for providing the U.S. Attorney's Office with "phony documents" to help in the case against the Chrisley Knows Best stars. But RadarOnline.com can exclusively reveal this isn't the first time the reality dad has played the blame game!
In a 2018 court case, Chrisley blamed a "former business partner" — whom RadarOnline.com can confirm is the same individual as the "employee" referenced in his Instagram post — for failed home mortgage payments before the indictment scandal.
Article continues below advertisement
According to District Court for the Northern District of Atlanta papers exclusively obtained by RadarOnline.com, Chrisley, 50, sued Homebanc Mortgage Corporation on January 5, 2018.
He claimed the signature on his mortgage for his former Alpharetta, Georgia home "is not the signature of the Plaintiff."
"Plaintiff did not sign the Mortgage or the accompanying documents and the same contains a forgery of Plaintiff's name," the court papers read. "Plaintiff believes that a former business partner signed his name on the Mortgage and made various payments on the Mortgage on his behalf."
Chrisley claimed he did not discover the mortgage until years after it was made. He claimed his dealings with his ex business partner forced him to file for bankruptcy.
He alleged the mortgage was not a proper security instrument since it was forged.
Chrisley said the Lender agreed to accept the sum of $370,000 to satisfy the loan and not foreclose on the property. But when Chrisley paid the sum, the Lender "commenced foreclosure activity."
Article continues below advertisement
He sold the property in 2017 to provide the Lender with $402,000, under written protest. He claimed he informed the Lender in his protest letter that the quoted payoff of $402,000 is inaccurate and should have been $370,000.
He asked for the immediate return of $32,000 from the lender, as well as the correction of his credit by Lender to reverse all derogatory reporting on his credit history on the mortgage.
However, in April 2018, Chrisley dismissed the lawsuit without prejudice.
On Monday, August 12, Chrisley revealed in an Instagram post that he and his wife Julie believes they will be named in an upcoming federal indictment.
"I've never talked about this publicly before, but there's been a cloud hanging over Julie and me and our entire family for the past seven years," the post began. "It all started back in 2012, when we discovered that a trusted employee of ours had been stealing from us big time."
Article continues below advertisement
He claimed it involved "creating phony documents, forging our signatures and threatening other employees with violence if they said anything." The reality star claimed his business partner even illegally bugged their home.
"Needless to say, we fired the guy and took him to court — and that's when the real trouble started," he claimed. "To get revenge, he took a bunch of his phony documents to the U.S. Attorney's office and told them we had committed all kinds of financial crimes, like tax evasion and bank fraud. That got their attention all right, but once we had a chance to explain who he was and what he'd done to us, they realized it was all a bunch of nonsense and they sent him on his way."
He then claimed he persuaded "a different set" of investigators to reopen the case and grant him immunity from prosecution for his own crimes.
"As a result, it looks like later this week Julie and I are going to be named in a federal indictment charging us with tax evasion and probably a bunch of other financial crimes as well," he said.
He ended the statement with, "I'm telling you all this now because we have nothing to hide and have done nothing to be ashamed of. Not only do we know we've done nothing wrong, but we've got a ton of hard evidence and a bunch of corroborating witnesses that proves it."
The U.S. Attorney's Office For Atlanta would not confirm an investigation.