Psychic Pratts! Spencer & Heidi Predicted Brody & Kaitlynn's Nasty Split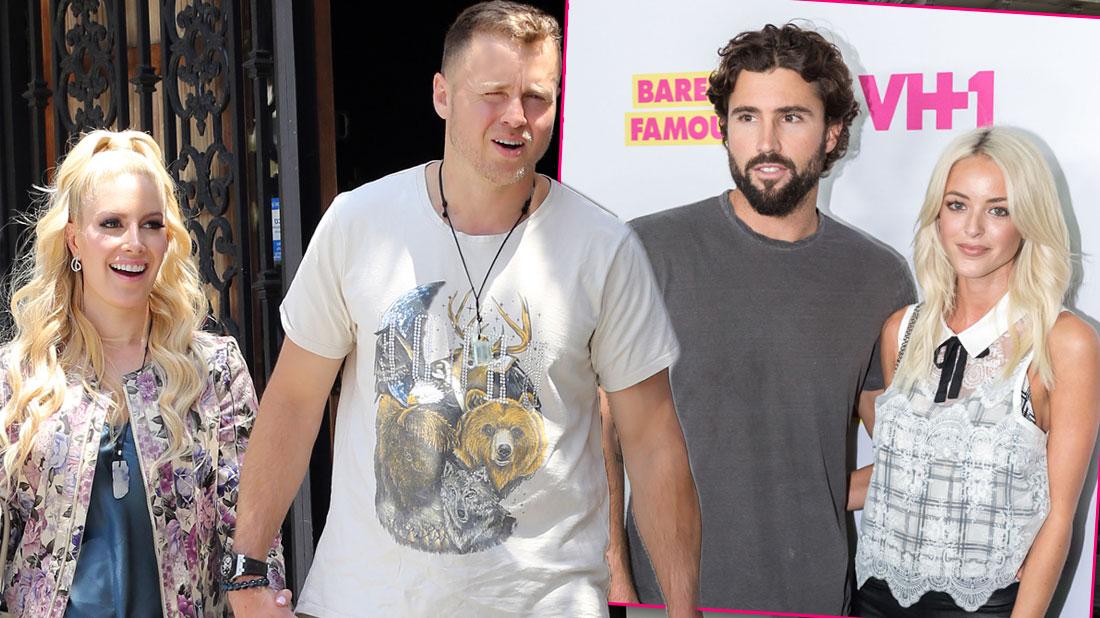 Spencer and Heidi Pratt said it first! MTV's biggest villains predicted Brody Jenner and Kaitlynn Carter's split months before it happened, RadarOnline.com has learned.
On the August 12 episode of The Hills: New Beginnings, Spencer and Heidi were aboard a private boat celebrating their 10-year anniversary while the rest of their co-stars were attending a black-tie event Kaitlynn hosted for her fashion company, Foray. While toasting to a decade of dating, Speidi mocked Brody and Kaitlynn for faking happiness in their marriage.
Article continues below advertisement
"Brody and Kaitlynn are over at the gala pretending the they're George Clooney and Amal," Spencer joked to his wife. "I'm sure they're, you know, kissing babies and waving to all their fans."
"It's funny because when you watch their social media they have two separate lives and they barely see each other, and then when you're in person with them they have this whole façade they have an amazing marriage and they're always together," Heidi responded. "It just seems like two different lives they're living."
As RadarOnline.com readers know, Brody and Kaitlynn split earlier this month after the two seemingly tied the knot in a luxurious wedding in Indonesia in 2018.
The episode, which was filmed months before the August 12 airing, featured Brody and Kaitlynn getting along.
"I absolutely scored the jackpot with Kaitlynn," Brody said in a confessional. "She's gorgeous, she's fun, she's incredibly smart. She's worked really hard on this gala. I feel like a proud husband."
Article continues below advertisement
But it seems Spencer and Heidi caught on to their relationship drama months before the world learned that they were never legally married.
"Kaitlynn thinks she can, like, train Brody to be who she wants like this Stepford husband but that's not happening," Spencer told his wife. "That's not going to work with Brody, sorry. I know him too well."
"I wish them the best of luck because they seem to need it," Heidi replied.
"I don't," a spiteful Spencer said.
Brody and Kaitlynn's broken relationship played out on the current season of The Hills. Kaitlynn voiced her concerns over Brody's late-night DJing gigs while she was at home alone.
The two reportedly split over their differences in wanting to expand their family.
As RadarOnline.com readers know, Kaitlynn has seemingly moved on with newly-single Miley Cyrus. The pals were recently spotted engaging in PDA on a lavish getaway to Italy.