RHOC's Gina Kirschenheiter Claims Husband Had Affair Before Divorce: 'I Hate Her!'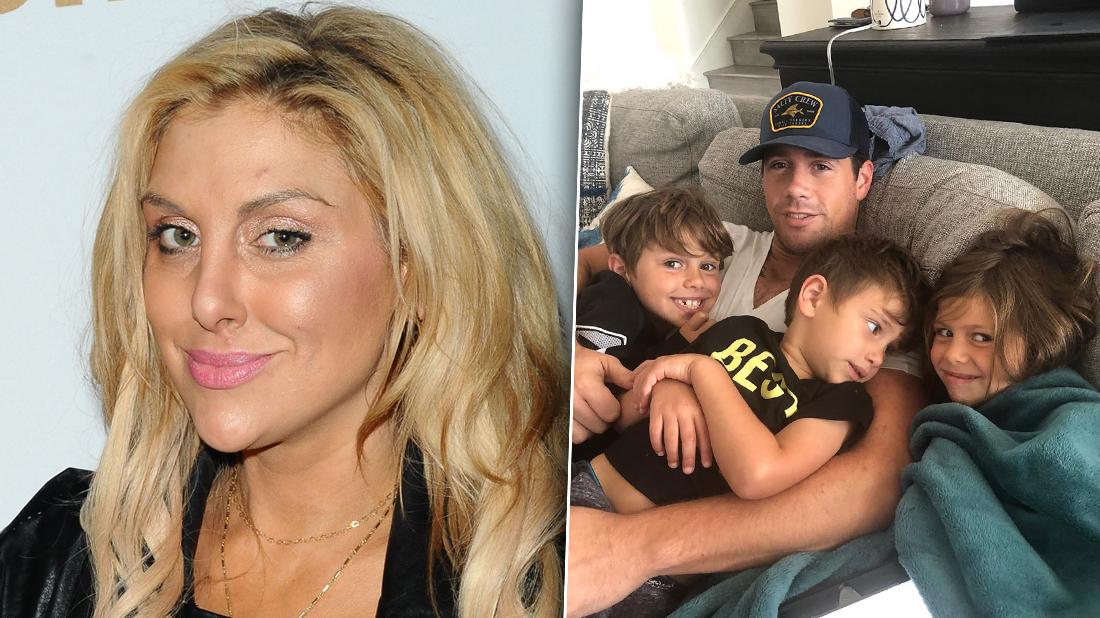 Gina Kirschenheiter had a teary meltdown on Tuesday's episode of The Real Housewives of Orange County, claiming estranged husband Matt Kirschenheiter had an affair with another woman before their split — and he's still with her!
The news comes just hours after RadarOnline.com exclusively reported the reality star is getting $10,000 a month from Matt as they attempt to settle their nasty divorce.
Crying to Emily Simpson on the show, Gina, 35, said she felt "a sense of relief" and "weight off her shoulders" after keeping her husband's alleged infidelity a secret for so long.
Article continues below advertisement
"I've just been carrying it around for so long and not being able to talk about it," Gina said, sobbing. "It does feel good, at least, to just say it and try to heal from it."
Matt has denied his ex's infidelity claims.
RadarOnline.com readers know the star filed for divorce last April, saying her relationship with Matt — the father of her three children — had run its course. But on the latest show episode, she admitted she was simply trying to protect her kids from the truth.
"When I filed for divorce and meeting everyone going forward for our kids' sake, I just felt like it wasn't necessary to share that. I didn't want to take that from my kids," Gina said. "Plus, I wasn't with him anymore so it didn't matter. So I just let it go. We've been co-parenting really well and I was so proud of us."
Readers know Gina entered RHOC last season, around the time she filed for divorce from Matt.
Article continues below advertisement
"I thought I was doing the right thing, to protect my kids and that's all that really matters to me," she continued. "I don't want my kids to think their father is a bad person, 'cause he's not. I don't want to be the reason that anyone would look at him badly. He's not a bad person, it's just hard."
Gina explained that after realizing her husband was having an affair, the two tried to salvage their marriage.
MORE ON:
Gina Kirschenheiter
"We tried to work through it the best we could," she said. "We were in therapy and it opened our eyes to other problems in the relationship."
But on Valentine's day, Gina found a card from the mistress in Matt's car and realized he never stopped seeing her.
"We're still going to co-parent … but for me, this changes things," she said. "I just feel really hurt. … They think they're in love."
The heartbroken mother of three said she is still incredibly hurt by Matt's infidelity, and more so by the fact that he is still dating the other woman.
Article continues below advertisement
"I hate her so much," Gina said. "Can we just send her to an island. … Send her a** away!"
RadarOnline.com readers recall that after filing for divorce from Matt, Gina accused him of drug and alcohol abuse. She even claimed he hit her, and had him arrested for domestic abuse before getting a restraining order which prohibits him from coming near her or their children until January 2020.
This Tuesday, August 20, RadarOnline.com obtained court documents filed in Orange County Superior Court which revealed the almost $6,000 a month Gina will be receiving in child support and the $5,000 a month she will be receiving in spousal support.
They have agreed to peacefully coparent sons Nicholas, 7, and Luca, 4, and daughter Sienna, 5.