RFK Assassin Sirhan Sirhan In Hospital After Getting Stabbed In Prison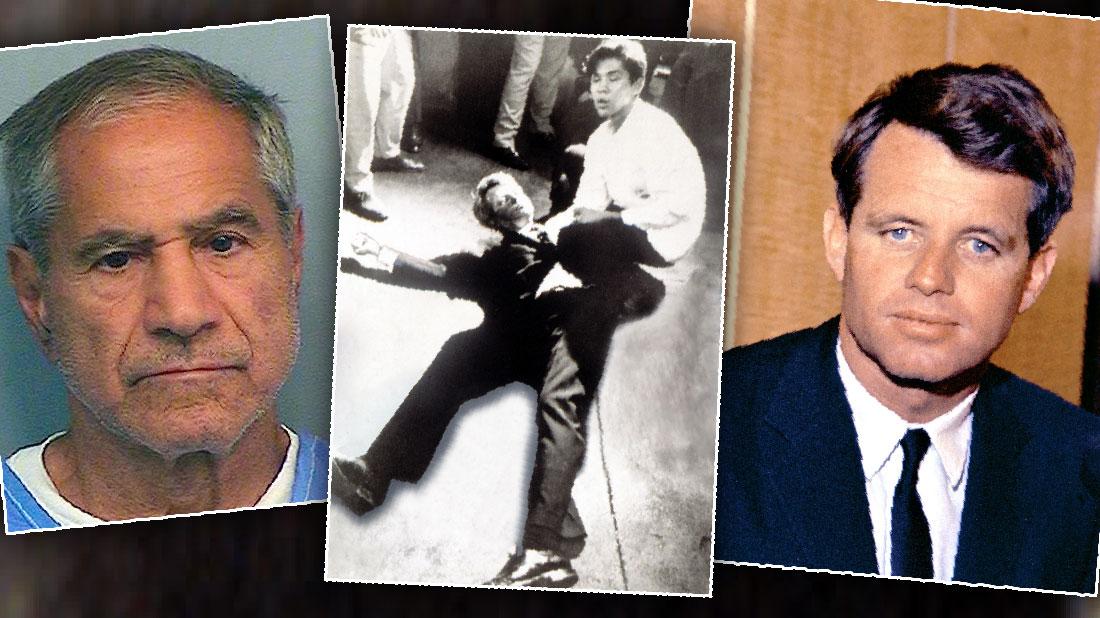 Robert F. Kennedy's convicted assassin Sirhan Sirhan is hospitalized after a fellow inmate reportedly stabbed him in a San Diego, California prison. According to various reports, Sirhan, now 75, is in stable condition in the Scripps Mercy Hospital in Hillcrest after medics transported him there. Shots rang out inside L.A.'s Ambassador Hotel on June 5, 1968 and RFK was hit with the fatal bullets after he had declared victory in the California Democratic presidential primary.
Article continues below advertisement
Sirhan was sentenced to life in prison for the assassination. Kennedy was struck three times — once behind his ear, a second time in the back and again with a bullet that exited his chest and hit the ceiling. A famous photo showed devastated busboy Juan Romero cradling the politician's head after Kennedy had collapsed on the floor. Romero died last year. Sirhan has continued to insist he was framed for the White House hopeful's murder.
Kennedy's death followed the devastating national tragedy of his brother, President John F. Kennedy, getting assassinated in Dallas in 1963. The famous family has endured a slew of untimely deaths, including the recent overdose passing of RFK's granddaughter Saorise.
Now the Kennedys' sad memories of Robert's violent death will come back in the wake of Sirhan's stabbing.