Olympic Figure Skater Ashley Wagner Claims She Was Sexually Assaulted By John Coughlin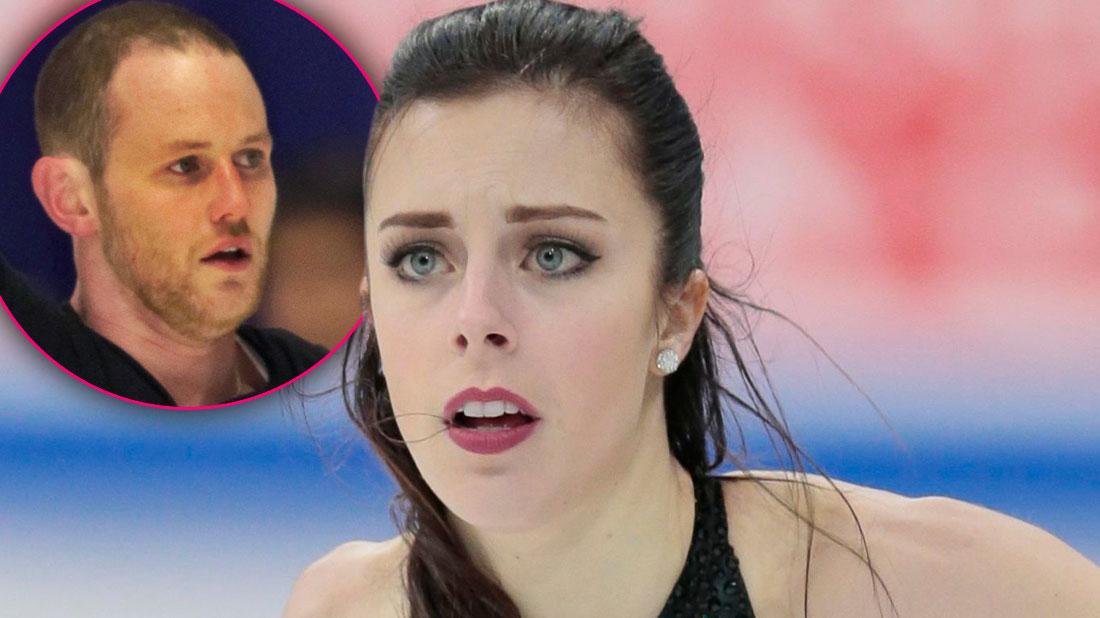 Another former Olympic figure skater has come forward with a harrowing story of sexual assault at the hands of fellow skater John Coughlin, who committed suicide in January after being suspended from the sport.
Ashley Wagner was just 17 when she claims Coughlin assaulted her after a party in Colorado in 2008. Wagner, now 28, wrote a personal essay for USA Today, revealing that after downing a few drinks, she decided to spend the night with her friends at the party house.
Article continues below advertisement
"I was offered up a bed and didn't think twice about taking it, and soon drifted off to sleep," she shared, never predicting what was to come.
"It was the middle of the night when I felt him crawl into my bed. I had been sleeping and didn't move because I didn't understand what it meant. I thought he just wanted a place to sleep," she recalled. "But then he started kissing my neck. I pretended to be deep asleep, hoping he would stop. He didn't. When his hands started to wander, when he started touching me, groping my body, I tried to shift around so that he would think I was waking up and would stop. He didn't."
Wagner admits that the then 22-year-old was bigger than she and wasn't sure if she could push him away. So instead, she lied there, pretending to be asleep, "hoping that he would get bored and go somewhere else. He didn't."
"I then felt myself starting to cry, and I knew I had to make a choice. I opened my eyes and pulled away from him as he kissed my neck. I grabbed his invading hand, and I told him to stop. And he did. He looked at me for a few seconds, quietly got up and left the room. All of this happened over the period of about five minutes. That is such a small amount of time, but it's haunted me ever since," she revealed.
Article continues below advertisement
As RadarOnline.com has reported, Coughlin's family claims he committed suicide after a sexual misconduct allegation about him was exposed earlier this year.
Before Coughlin, 33, killed himself on January 18, 2019 at his Kansas City, Missouri, home, he had received an interim suspension from the U.S. Center for SafeSport and US Figure Skating the day before — for unspecified conduct.
It's not known who originated the alleged sexual misconduct allegation, but there are rumors Coughlin violently assaulted several skaters before his death.
In May, former partner Bridget Namiotka claimed he sexually abused her for years. Namiotka made the shocking accusation on Facebook replying to a since-deleted message of support for Coughlin.
"I'm sorry but john hurt at least 10 people including me," she wrote. "He sexually abused me for 2 years. Nobody innocent hangs themself sic."
Wagner, who would go on to win a bronze medal at the 2016 games, says she waited this long to tell her story because she was fearful of what the allegations would mean to her early career.
Article continues below advertisement
"I didn't want to stir the pot," she wrote. "I didn't want to add anything to my career that would make me seem undesirable or dramatic. I didn't want to be known in figure skating as the athlete who would cause trouble. And I genuinely didn't feel like anyone would listen to me anyway. Everyone really liked this guy. I even liked him."
She says she hopes coming forward now helps other young women who may be in similar scary situations.
"The bottom line is, people need to talk more about this. As a 17-year-old in skating, my social world was so small," she shared. "This is a pressure-cooker environment that will continue to create uncomfortable, inappropriate and unsafe work places unless something is done about it."