Troubled NeNe & Gregg Leakes Attend Marriage Counseling As 'RHOA' Cameras Roll!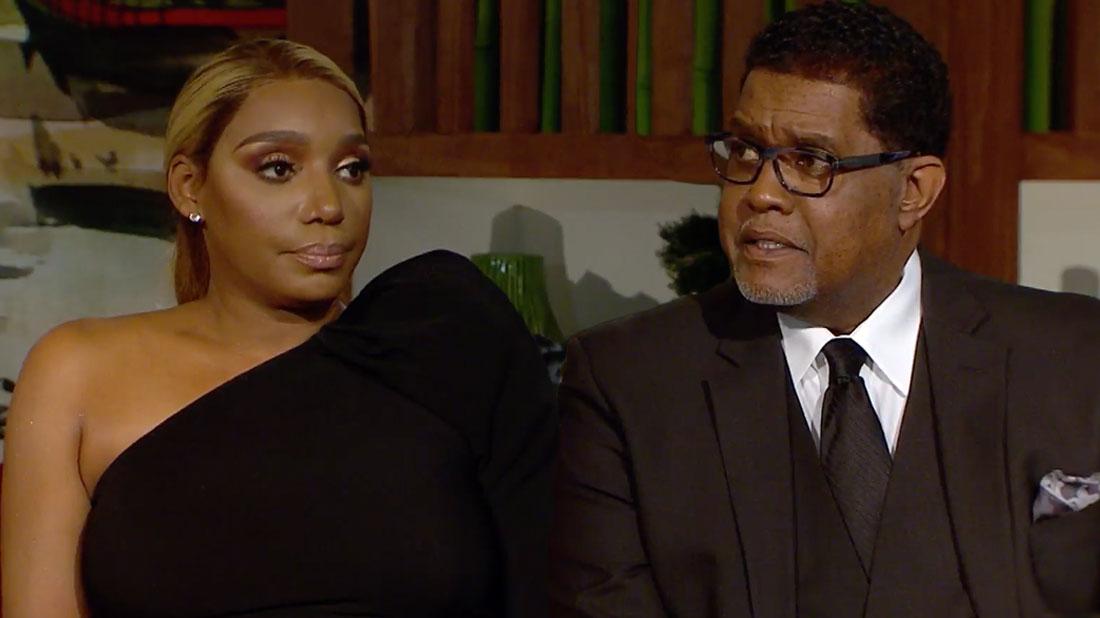 NeNe Leakes and her cancer-stricken husband Gregg's marriage counseling will be filmed for the new season of The Real Housewives of Atlanta, RadarOnline.com has exclusively learned.
"She and Gregg are in therapy together and it is all going to be filmed for Bravo," a source said. "They've been having a lot of problems, so they're trying to work it out and will go through their issues as the cameras roll!"
Article continues below advertisement
According to the insider after a 20-year union, "Counseling has been really good for them. They're working hard on their marriage."
Also, "Nene's storyline this season is running her business, getting back to acting and really evolving as a person," the source added.
As RadarOnline.com reported, NeNe, 51, revealed her marital strife on the March 17, 2019 RHOA episode.
Gregg's medical battle has been a huge strain. The 63-year-old was diagnosed with stage three colon cancer last year.
"It's been a really rough day with Gregg and with me," NeNe said on camera.
Her co-star Cynthia Bailey gasped, "Hold on, now. You guys are already in separate rooms. You're talking about separate houses?"
NeNe told Bailey about her husband, "He said he would go ahead and find him a place. Last night, I felt like I broke because he is so mean. I get that it's a sickness, but I can't be talked to like that. It's weird because you're trying to help the sick person, but they don't want your help. And everybody around thinks I'm bad."
Another source told RadarOnline.com that the couple worked through their problems at that time.
"NeNe and Gregg are doing much better, but things are still hard for them," the source said.
The reality TV queen recently revealed that Gregg had once cheated on her. Gregg said that while it was true, it happened "so long ago," that he didn't think it needed to be said.
Now, they are getting a helping hand from a counselor and fans will see the results on RHOA's season 12.